Dinosaur Beach LIVES!
Who can forget the short lived Dinosaur Beach that resided on the old Hunt's pier? It had such a unique theme that really made it stand out. Come on, we are talking about dinosaurs on the beach!
The pier had some cool rides such as "Escape From Dinosaur Beach," "Thunder Lizard," "Raptor Rapids" and a re-themed Golden Nugget ride that featured dinosaurs inside. The one ride I want to highlight is the Reverchon Crazy Mouse that was added in 1997. Believe it or not, Dino beach was the first park in America to have the Crazy Mouse.
By the end of the 1998 summer season Dinosaur Beach closed it's doors for good. To try and recoup their losses the owners of Dino beach started selling their rides. One year later they sold the entire pier to Morey's Piers.
It turns out that the same people who owned and and operated Dino Beach also, and still do today, run another amusement park just 45 minutes North of Wildwood in Atlantic City. That amusement park we are referring to The Steel Pier.
The owners of Steel Pier decided to keep the Crazy Mouse ride and move it Atlantic City.
Today the only real ties the Crazy Mouse has to it's former home is the paint on the ride of the ride that shows the old Dinosaur Beach logo.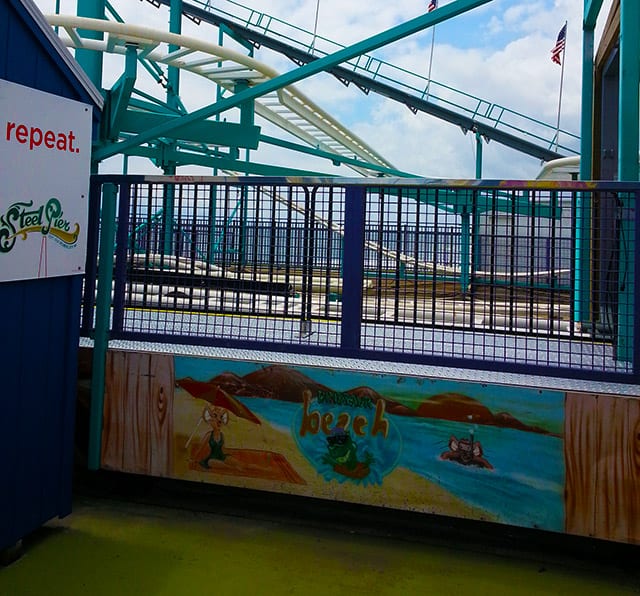 While you're here, make sure you pick up your Retro Wildwood Motel T-Shirt or your "Watch The Tram Car" T-Shirt
(CLICK HERE TO PURCHASE)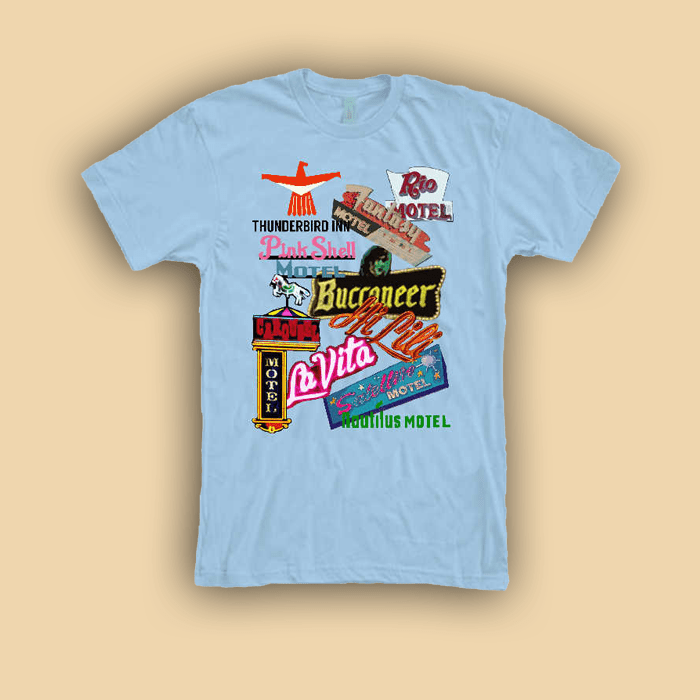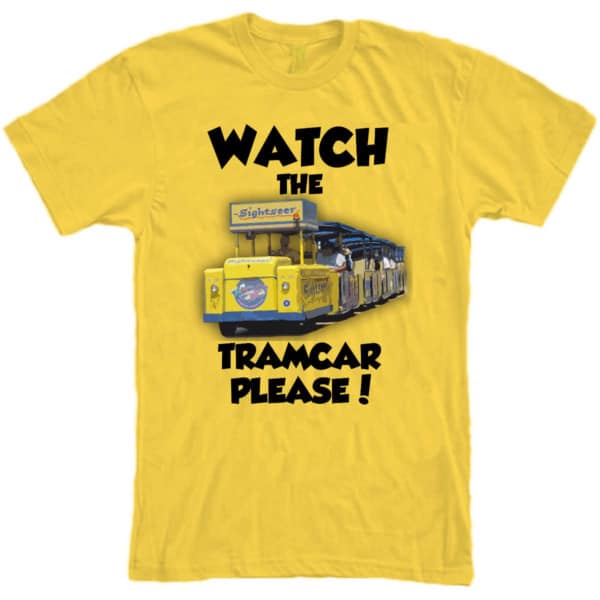 Photos by dinosaurdracula.com/