PRESS RELEASE
Fabulous '50s & Beyond Celebration ~ Oct. 16-17
The Greater Wildwood Chamber of Commerce presents the 12th Annual Fabulous '50s and Beyond Weekend Friday, October 16 and Saturday, October 17 in the Wildwoods – a two-day celebration paying tribute to the 1950s and highlighting the Wildwoods' role in the birth of Rock 'n Roll music.
The fun begins Friday night, October 16, inside the Wildwoods Convention Center with a Dance Party featuring Rocky and the Rollers moving and grooving to classic oldies. The Dance Party takes place from 7-11 p.m. and admission is $15 per person.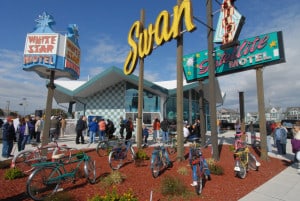 Saturday, October 17 will feature an afternoon of outdoor fun and music during the FREE Fabulous '50s Street Fair at Fox Park, located across from the Wildwoods Convention Center on Ocean Avenue, from 11 a.m.-5 p.m. The Street Fair will include live entertainment featuring Rave On, The Cameos, and Shake, Rattle and Soul throughout the day, a classic car show, a Doo-Wop '50s Bus Tour and a variety of vendors offering '50s memorabilia, merchandise, many delicious food options and much more.
Saturday evening at 7 p.m., the weekend's featured event – the Fabulous '50s and Beyond Concert – will take place in the Oceanfront Arena at the Wildwoods Convention Center. The star-studded musical line-up will be included in Bowzer's Rock n' Roll Party hosted by Bowzer, formerly of Sha Na Na and will feature Freddy "Boom Boom" Cannon, The Legendary Teenagers, Jay Siegel's Tokens, The Vogues, The Chiffons, and Bowzer & The Stingrays.
Tickets are $49.50 per person for stadium seating and $65.50 per person for floor seating and are on sale now. For additional information or to purchase tickets, visit www.Wildwoods.com, or call 609-729-4000.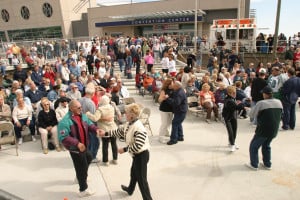 Tickets are also available through Ticketmaster at www.ticketmaster.com, all Ticketmaster locations or by calling 800-745-3000. A limited number of tickets will be available at the Wildwoods Convention Center Box Office the weekend of the event.
For additional information about the Fabulous '50s & Beyond Celebration and a complete list of weekend activities, visit www.Wildwoods.com or call 609-729-4000.
Photos by: http://www.wildwoodsnj.com/