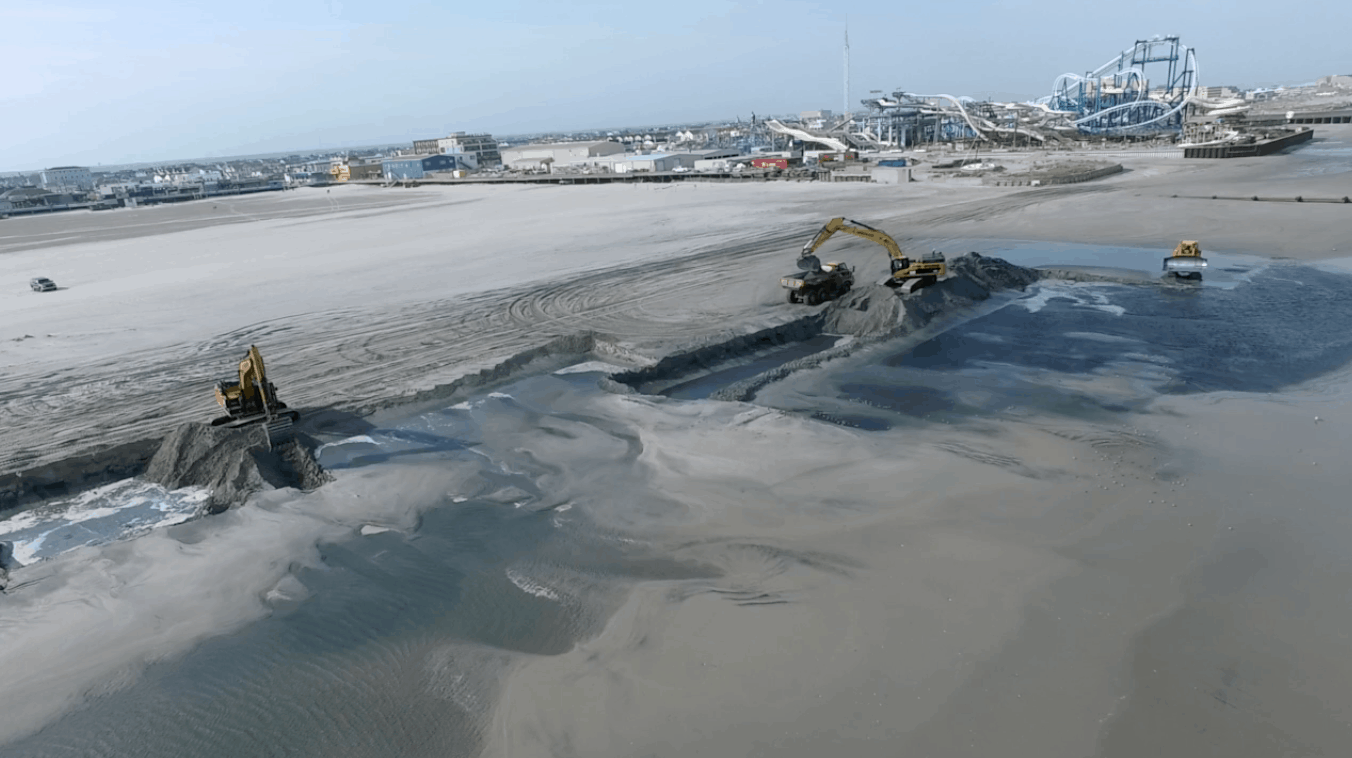 Saving North Wildwood's Beaches 2018
As you may know, North Wildwood's beaches really took a beating this past winter. It seemed that week after week we were getting slammed with a new storm that was causing havoc to our beaches.
We first reported on the beach erosion back on March 28th. You can check out that video using the link below.
In February the city of North Wildwood put out a press release detailing a new plan that stated,
"he Seawall Extension Project, announced at the North Wildwood Council Meeting on February 6th, is an effort to protect critical infrastructure, businesses and homes from damages as a result
of major coastal storms. The total project amount is $9,022,950.00 and 75% totaling $6,767,212.50 will be funded by NJDEP. The project scope encompasses a seawall extension from 3rd to 5th Avenues and a new bulkhead extension south to 6th Avenue. As a result of the new seawall, the current vehicle access ramp to the beach, which is located at 5th Avenue will be relocated to 8th Avenue."
The city jumped into action and really started moving on this project.
Now dredging the ocean for sand isn't an old concept. North Wildwood did this last year with 

the United States Army Corps of Engineers. We filmed a video of that too. Use this link to check out that video.
We went ahead and filmed a little video (below) showing you how the United States Army Corps of Engineers and the New Jersey Department of Environmental Protection and Division of Coastal Engineering is doing this work of saving North Wildwood's beaches.
The 

Army Corps is pulling up the sand at the front of the surf line in Wildwood and loading the sand into trucks. Once loaded the trucks carry the sand a mile down the beach and will dump them in a line. A smaller tractor will push the sand down to make it even with the sea wall. This will happen until all the streets are at an even level. 
Enjoy and please subscribe!
Before you go, we have some fantastic articles for you to check out below.