Wildwood Boardwalk Loses A Legend
We are a little late on this information but decided to get it out there on the inter webs. Sportland Bike Rental owner, Ed Masterson passed away at the end of December at the age of 77
Ed Masterson, who was resident of Wildwood Crest for the past 40 years, was mostly known as smiley Ed as he always had a smile on his face. Ed was one of those guys who would tell great stories and would surely make you laugh!
On Facebook Sportland Bike Rental posted this;
"Sportland bikes will never be the same! My dad went to see the Lord. He passed in his sleep with my mom holding his one hand and me his other. We will try to continue his legacy of kindness and love for his customers. We cannot promise as many stories or jokes!"
He will be missed.
Just for those who didn't know Ed. In 1980 Ed purchased Sportland Bike Rental from Mr. Whitey Hamilton who started the business in the 1930s. Ed was a fixture on the wildwood boardwalk for 37 years. In recent years he was confined to a Jazzy chair but that didn't stop him from being out and about.
We are deeply saddened to hear about the loss and send tons of love and prayers their way!
We are also sorry for reporter on this so late but knew we had to get it out there due to how many people knew him.
Keep your feet warm this winter with out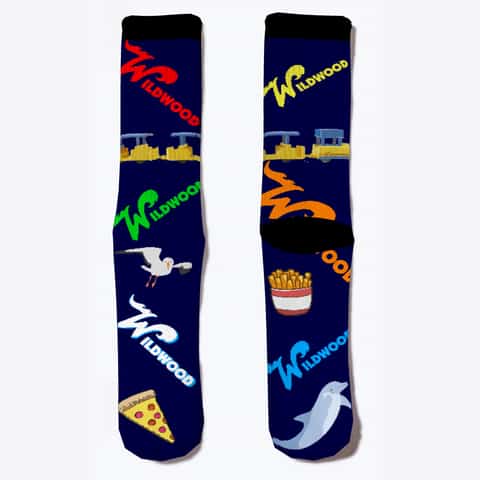 Wildwood Socks!