Inside the New Cape Square Entertainment Center
With the release of the movie of the year, "Avatar: The Way of Water," breaking records at the box office, many Cape May County residents are wondering when their new movie theater will be open.
The movie theater they are referring to is the Cape Square Theater which will be housed within the massive Cape Square Entertainment Center.
This past week the Wildwood Video Archive got an inside look at the center and filmed a video tour. That video will be up closer to the end of the month but let's share some preview photos.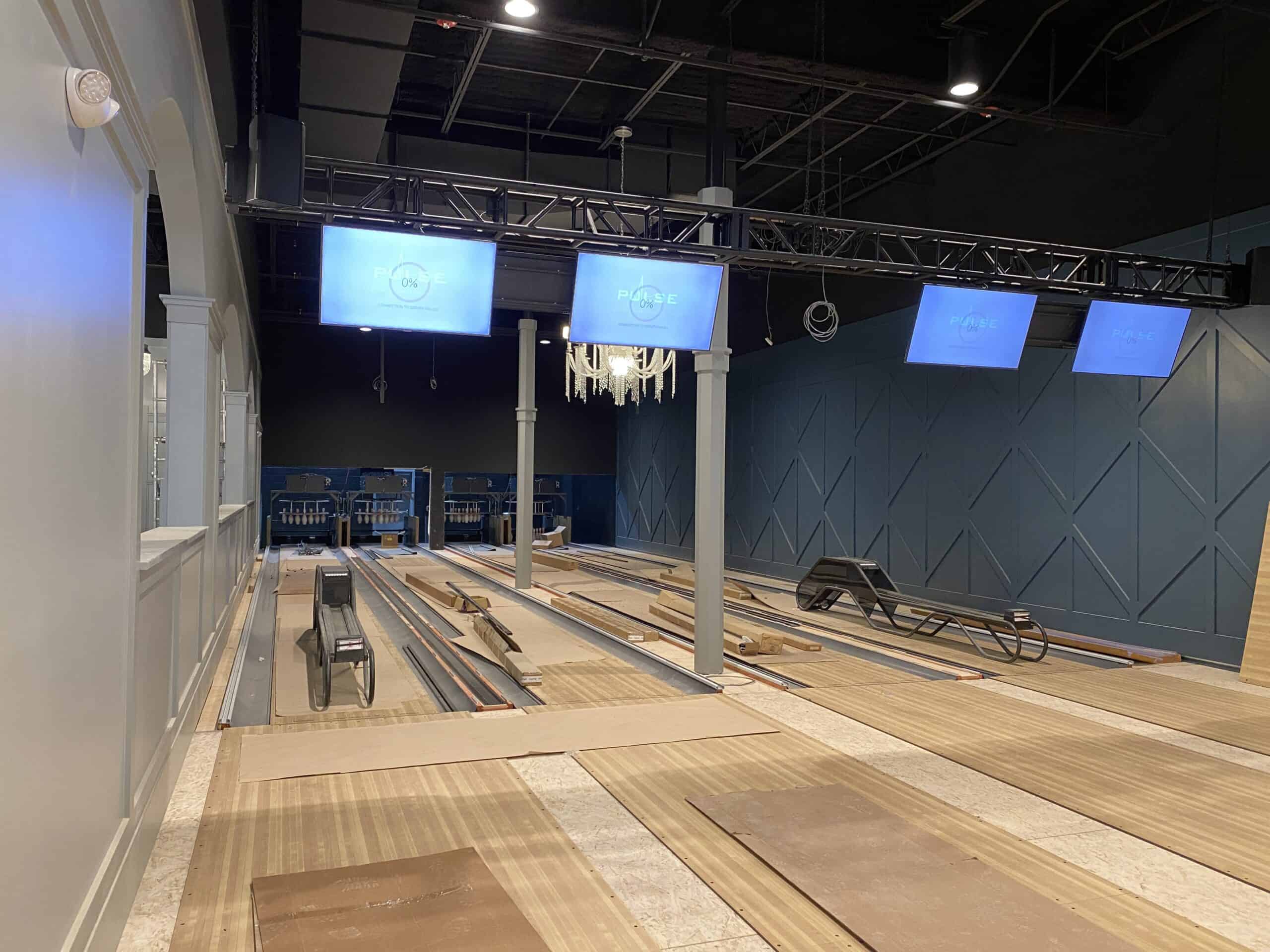 Located at 3801 Route 9 in Rio Grande, New Jersey, this used to be home to the Frank Theaters Rio Stadium 12.
Opened on January 18, 2007, the theatre was originally a bookstore that the JKR Partners architects converted into auditoriums ranging from 90 to 165 seats.
At its opening and until its closing, it was knowns as "Cape May County's Only Stadium Megaplex.
Fast-forward to 2018 and Rio Stadium's parent company, which owns 20+ theaters on the East Coast, filed for bankruptcy causing most of their theaters to close.
In 2019 the Rio Stadium closed abruptly with an official message on Facebook saying;
"Recently we received news about the upcoming change in ownership. We don't know who will receive the operating rights, but the change in ownership will happen within the next 30-60 days. Effective May 23rd,2019, we will be temporarily closed while the transfer of ownership occurs."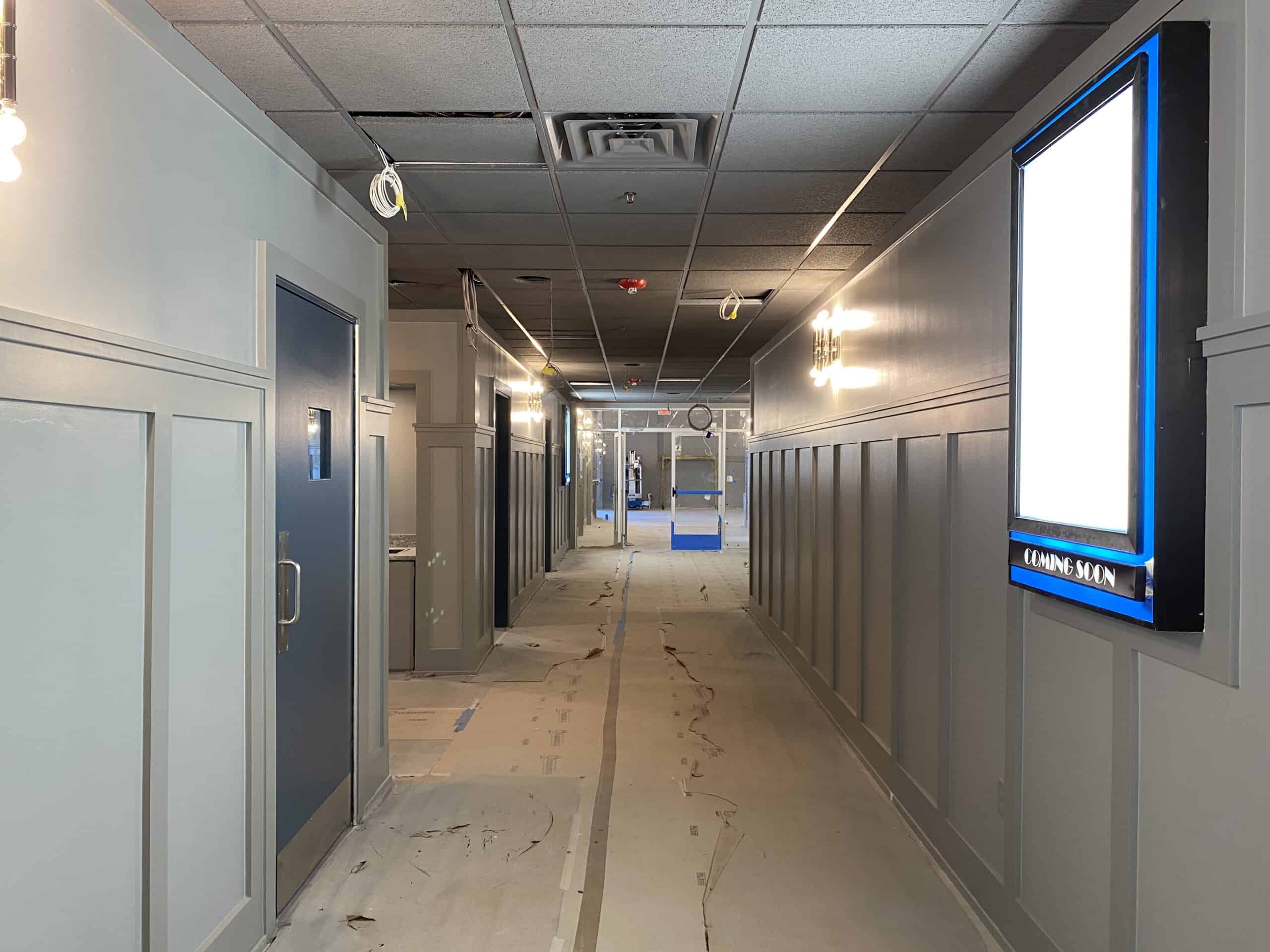 The new owners were later revealed to be Town Square Entertainment, who also own the Harbor Square, Ventnor Square, and Tilton Square Theaters
Town Square wanted to make this 60,000-square-foot complex more than a movie theater but a place to go year-round.
Their mockups showed a bowling alley, a restaurant, and golf simulator, a bar, and upgraded regular theaters.
Construction started but unfortunately, the covid-19 pandemic intervened causing work to come to a stop. When things did start to get better they were hit with a massive price surge of materials causing them to delay construction in certain areas.
Over that time though, things were moving along. The WVA would stop by every other month to see the progress which showed an almost completed lobby, restaurant, bowling alley, and bar.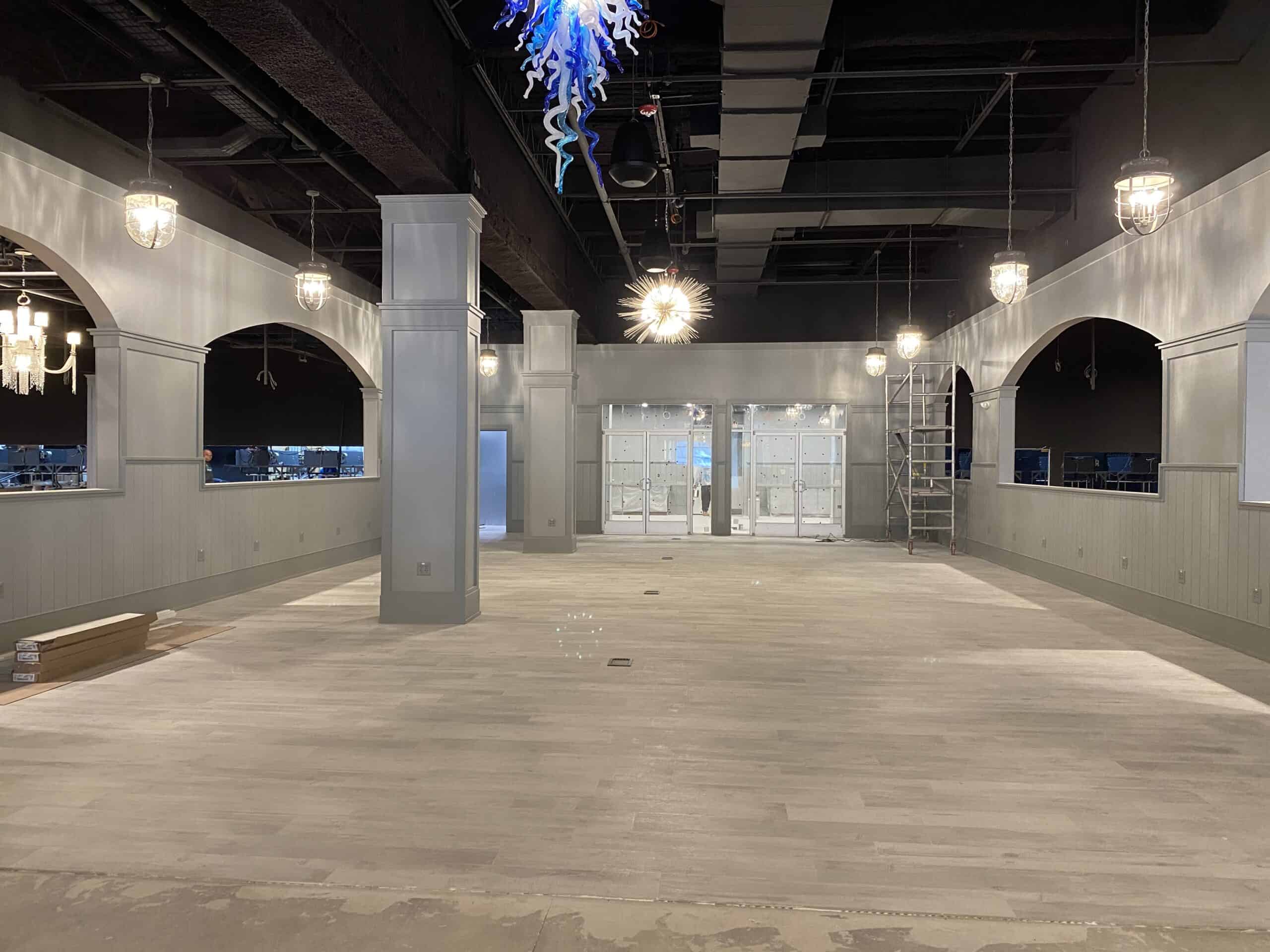 On December 13th, we toured the inside and were extremely impressed with their progress.
As you walk into the lobby you are greeted with a massive space that features the concession counter, ticking center, and grand chandeliers. It's here where the building gets a bit split up depending on what you want to do.
On your right-hand side, you will see one of their restaurants, Cape Kitchen & Craft. This is one of two restraints and one of three bars you can experience in the Cape Square Entertainment Center.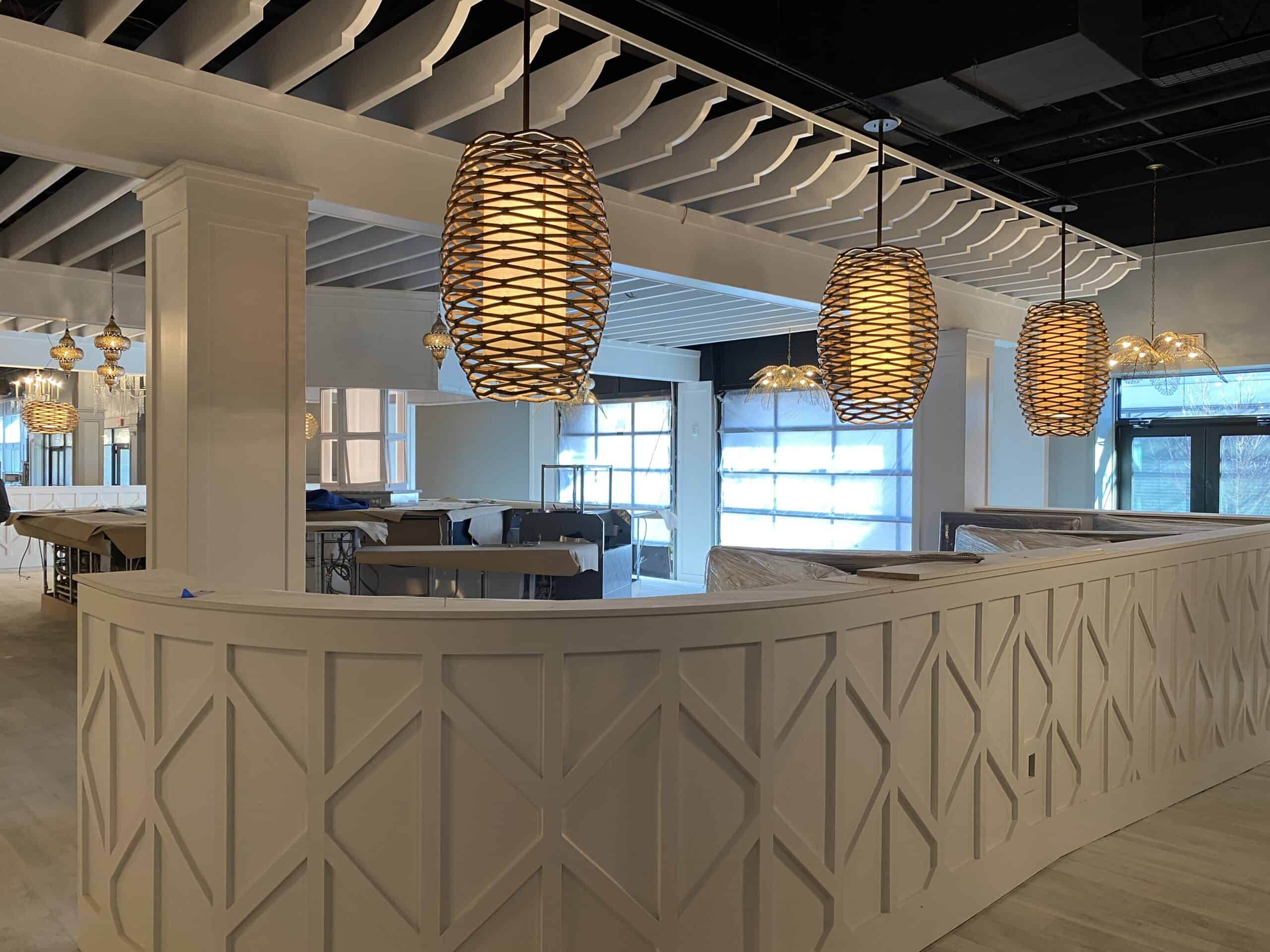 That side of the building will also house the movie complex. There you will find 8 state-of-the-art movie theaters including a massive one that could be used for events such as shows our county meetings.
One other theater can be rented out for private events such as the Super Bowl, private screenings, and more.
If you made a left in the lobby you are hit with a completely different experience. As you walk up a winding path you will see the shore bar. Just behind it is their golf simulator.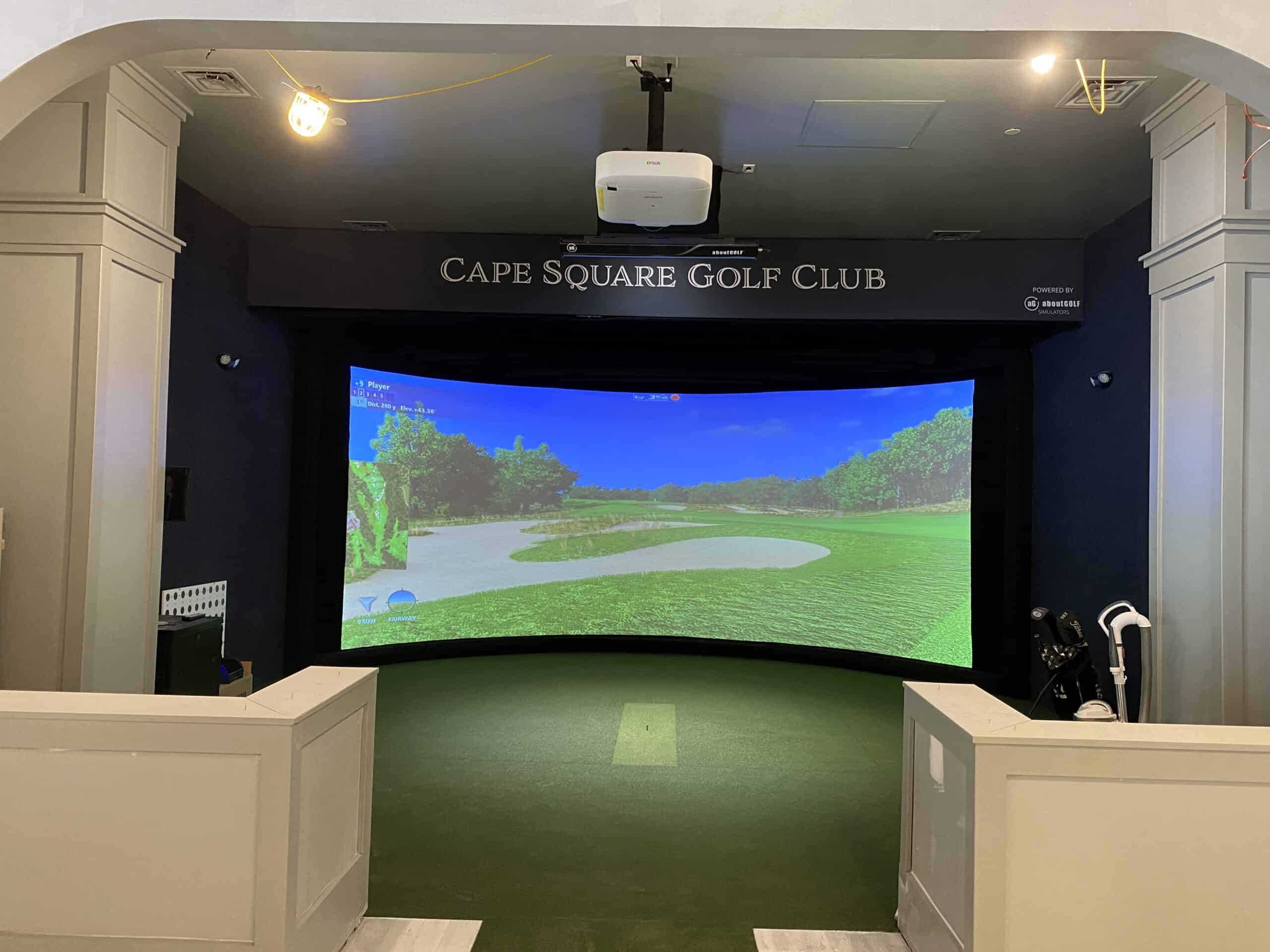 While I don't golf, I did find myself mesmerized by the high quality of their graphics and screen. The enchase the golfing experience they used a curved screen to make you feel like you're on the course.
Just beyond the shore bar are 16 upscale bowling lanes, an arcade, and private rooms that can be rented for parties.
The bowling lanes are split in a twelve-four configuration so that you can rent out four lanes for private events.
While the crews over at Cape Square still have a lot of work ahead, from someone who got to tour it I have to say get ready for something amazing.
Be sure to follow us on Youtube at The Wildwood Video Archive. The WVA uploads two videos a week showcasing all Jersey shore news.
Check out these other Wildwood Videos and Articles.