Jersey Shore Cast Seen Filming At Jersey Shore Wawa
It's not every day that an average Joe can run into the entire male cast of the Jersey Shore, but that's what happened in Cape May County on Wednesday, August 24th.
Vinny Guadagnino, DJ Pauly D, and Mike "The Situation" Sorrentino were in CMC to film a new commercial for Wawa.
For those who don't know Wawa, it is a convenience store and gas station chain based in the Mid-Atlantic region of the United States.
Founded in 1964 in Folsom, Pennsylvania, Wawa has become known for its distinctive branding, clean stores, and high-quality food offerings. The company operates a chain of convenience stores that offer a variety of products including fresh foods, beverages, snacks, and gasoline.
They have locations mostly in New Jersey, Pennsylvania, Delaware, Virginia, and a few dozen stores in Florida.
A few months ago, Wawa introduced at some select locations a new pizza product they wanted to try. Turns out their customers loved the item now they are rolling them out to almost all of their locations nationwide.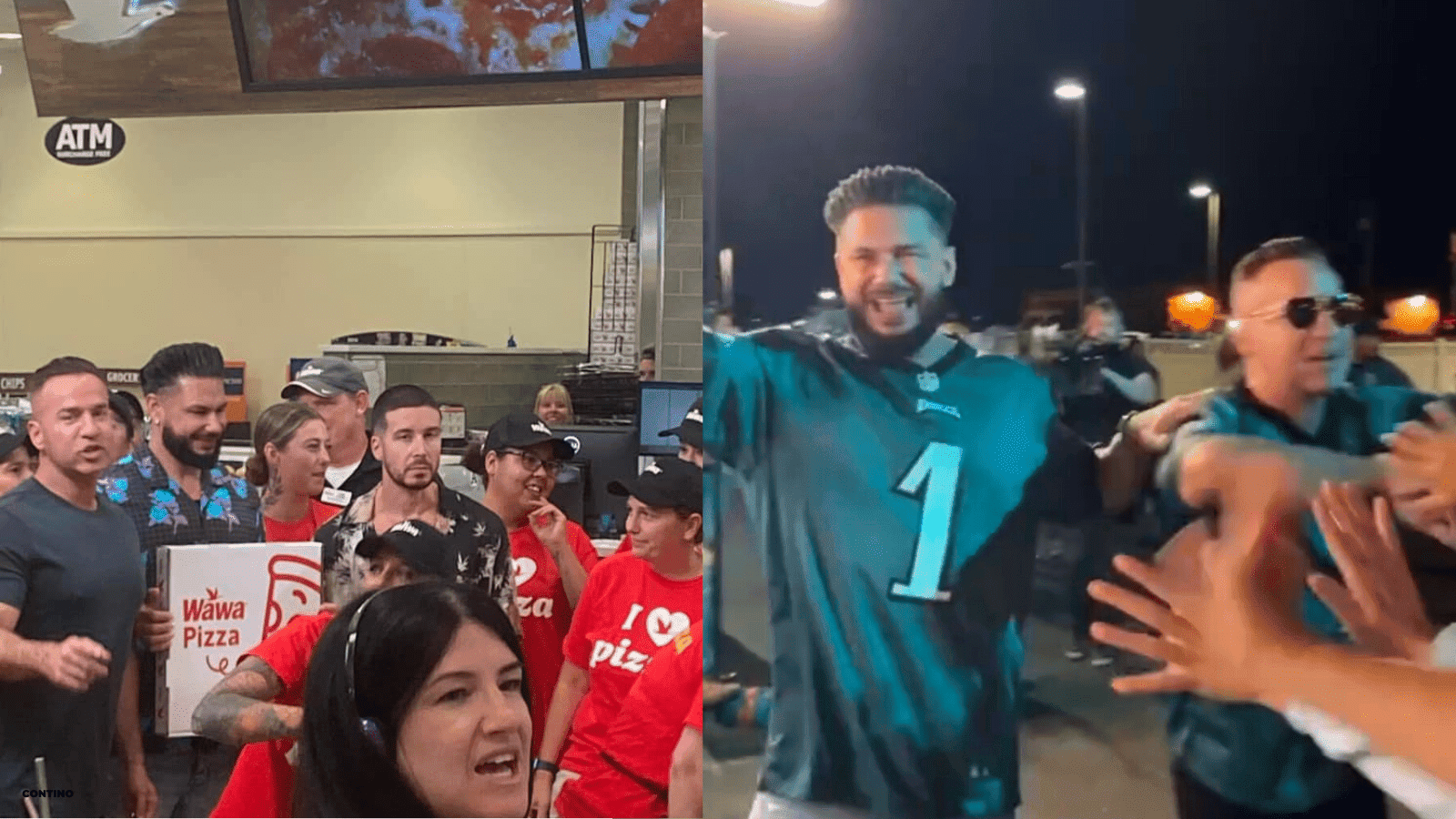 Right now they are only offering three different pizzas including cheese, pepperoni, and sausage. So far the reviews online are fairing out well with some saying they can't believe Wawa could make a pizza this good.
The draw of these pizzas is that you can order them starting from 4 pm until 3 am, meaning that those who go out and party can enjoy the pizzas very late into the night. This is where the Jersey Shore boys come in.
Known for their parties out at their Seaside Heights house, Wawa wanted to not only showcase that their pizzas are perfect for after your night out, but also feature the guys who used to visit Wawa's after their partying.
For this commercial Wawa chose two different Wawa locations to film one. Location 1 would be a less busy spot so that they could film inside without disrupting the business. For this location, they went with the Wawa located at 3601 Route 9 South in Rio Grande.
Here the guys filmed for several hours with the store still being open. Customers were able to take some photos from afar as the cast talked about the new Wawa pizza while being surrounded by Wawa staff who wore "I Heart Pizza" shirts.
For location 2, Wawa picked the coolest Wawa store in America, the Doo-Wop-themed one located at 418 West Rio Grande Avenue Wildwood.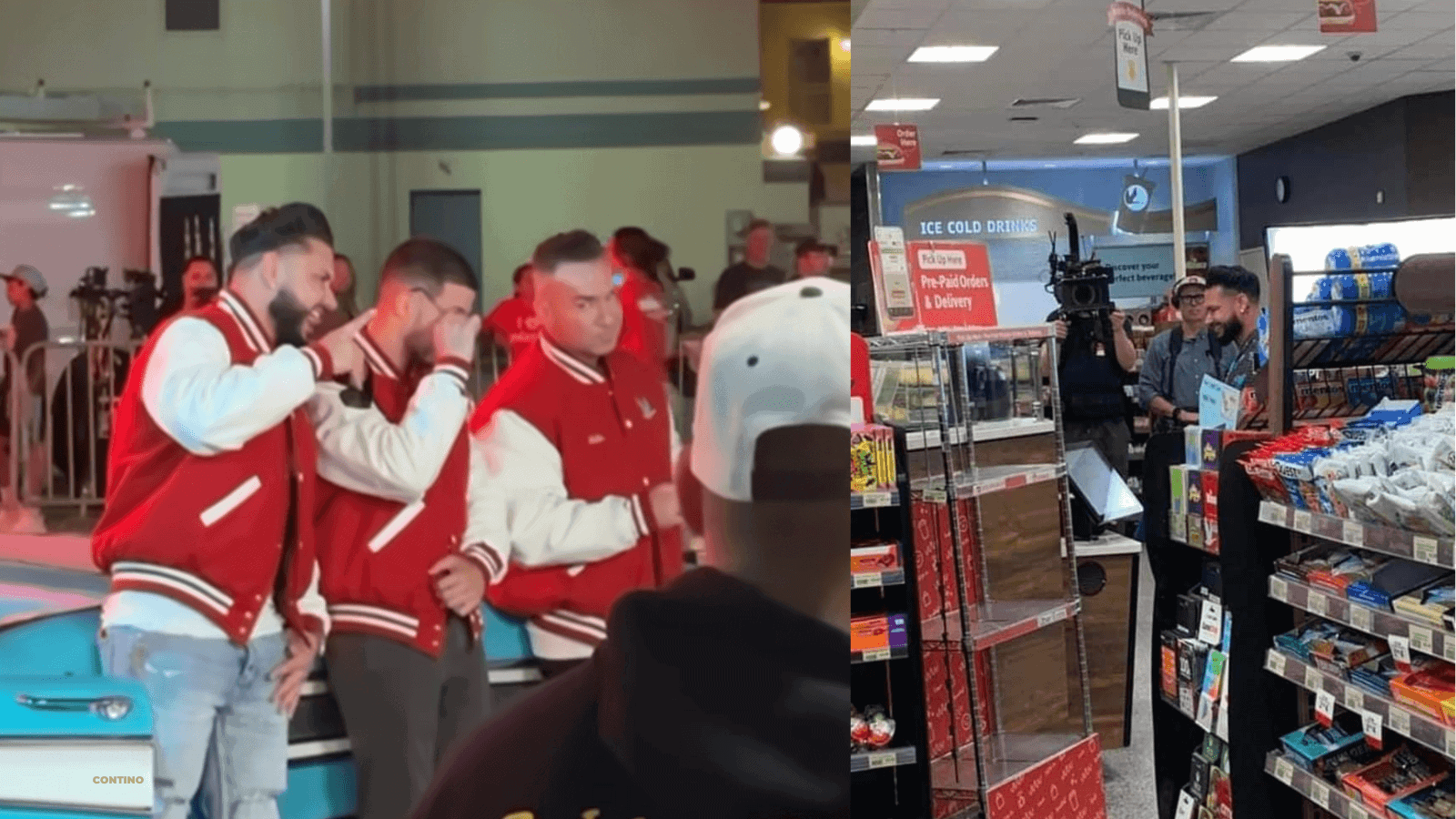 What makes this location so special is its retro/Doo-Wop/Googie design. Here a massive Wawa neon sign hangs in the middle with another one located on the building. Here Wawa's color scheme changes to burgundy and ocean blue.
For the commercial Wawa rented a 1958 Edsel Corsair in bright blue, which really added to the Doo-Wop feel that the Wawa gives off.
Here the Jersey Shore boys filmed exterior shots at night, of them walking out of Wawa cheering "Let's go," and "Wawa has Pizza!"
Afterward, crews set up a photo shoot of them outside wearing Wawa letterman's jerseys and holding up the Wawa pizza boxes.
Many folks don't know that at one point, the entire cast of The Jersey Shore was supposed to film a season here in Wildwood.
Back in 2018, they had signed an agreement with a local homeowner to film inside their house. The city and local officials had strongly advised against and quickly rejected MTV's permits to film on the island. This meant that the show would have only been able to film inside that house and nowhere else on the island.
Also See: The Real Reason Why New Jersey's Waters Are Warmer In August
Later on, the city put a press release out that stated:
"While The Wildwoods, NJ embraces the opportunity to provide a beautiful seaside beach and Boardwalk location for filmmakers, TV shows, and social media to film here, it does not welcome the message that the MTV show 'Jersey Shore' presents to its viewers."
"The Wildwoods family-friendly atmosphere, beautiful award-winning beaches, Boardwalk fun, and Doo Wop ambiance does not align with the show's overall theme and message. Our resort destination is geared toward good clean fun for families and multi-generational vacationers who enjoy our beaches, boardwalk, and one-of-a-kind attractions."
This meant that they couldn't film there and had to go elsewhere.
Looking back now, do you think that "The Jersey Shore" should have been able to film on the island?
There is no word on when this new Wawa pizza commercial will start airing but be sure to keep an eye out.
Photos by Jen E Fer + Dave Deorio