North Wildwood To Take Some of Wildwood and Wildwood Crest's Beaches
In a recent article from Shore News Today, it was announced that the Army Corps of Engineers is planning something big for the entire island. They have been keeping an eye on the eroding beaches in North Wildwood and think they have a solution that will fix the problem. Move portions of Wildwood and Wildwood Crest's Beaches.
In the photo below we constructed what the beaches would look like after it's done. Red shows what's being taken while green shows what will be gained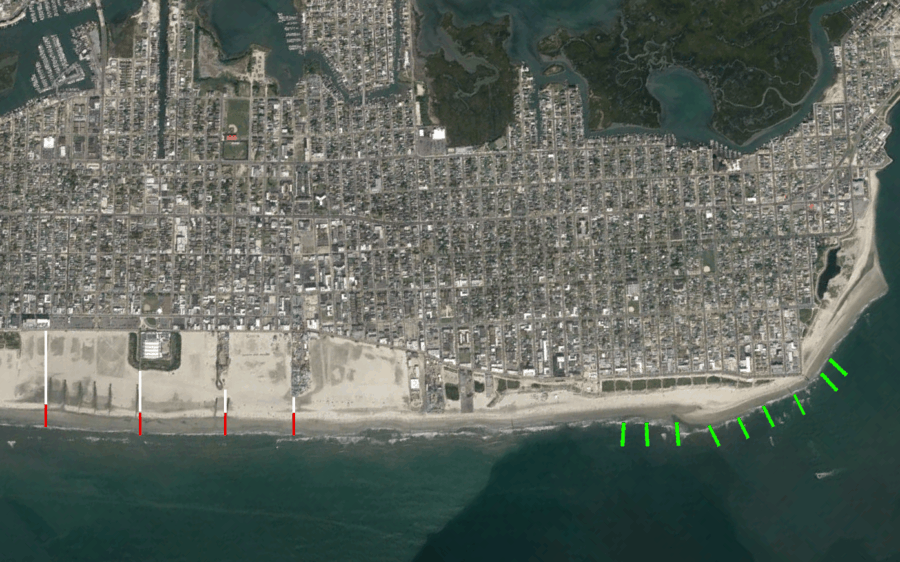 It may sound crazy but it could work. The beaches in Wildwood Crest and Wildwood varies in length up to 1,900 feet so we know they have the sand to spare. The Army Corps of Engineers will take up to 500 feet of their sand and bring it all the back to North Wildwood's beaches.
To help Wildwood Crest and Wildwood with storms the Army Corps will build new dunes that will be up to Army Corps standards. The current sand dunes in Wildwood Crest are not up to standards.
When it's all said and done it is expected to be completed by 2019.
So what do you think about the project? Take our poll below

Loading ...
While you're here, make sure you purchase your Hunt's Pier retro T-Shirt !

 (CLICK HERE TO PURCHASE)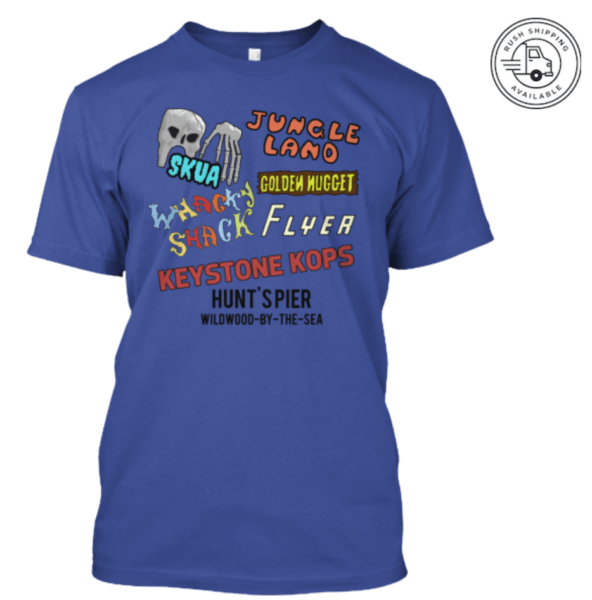 Wildwood Socks are sold out! To be put on the waiting list please shoot us your email at WildwoodVideoArchive1@gmail.com