Remembering the Hitching Post
The other night we were talking with our friends about some of our favorite restaurants that we used to love. One that I completely forgot about what the Hitching Post.
For those who don't remember, the Hitching Post was located at 17th and Atlantic in North Wildwood. It was a big brown building with striped awnings. Inside, just like many other restaurants at its time, was built with an awesome theme. This one of course was the Wild Wild West.
Inside there were wagon wheel chandeliers, old lantern sconces and wood paneling. As kids I remember we were given sherif hats to wear while eating breakfast.
The same owners used to own the Grecian Gardens motel across the street.
It was torn down in 2002 for condos but lucky for us the Grecian Gardens motel is still standing.
I was told a few years back that the iconic sign was saved by someone who had ties to the neighborhood and moved to a Florida residence.
One other fond memory that I had in this area was the French Quarter! That was the Ice Cream Parlor located right across the street from the Hitching Post…but we will leave that for another article down the line!
Check out the photos of the old Hitching post below and share it with a friend!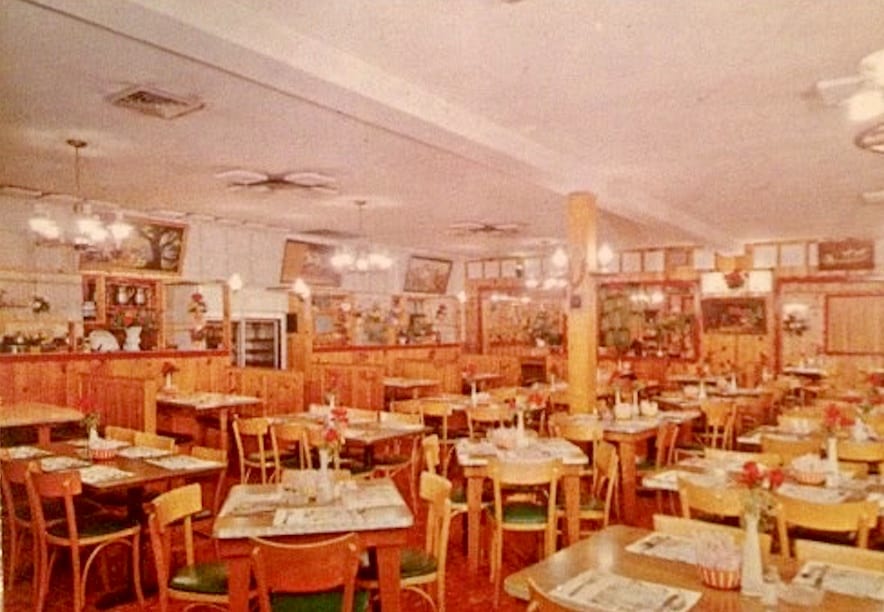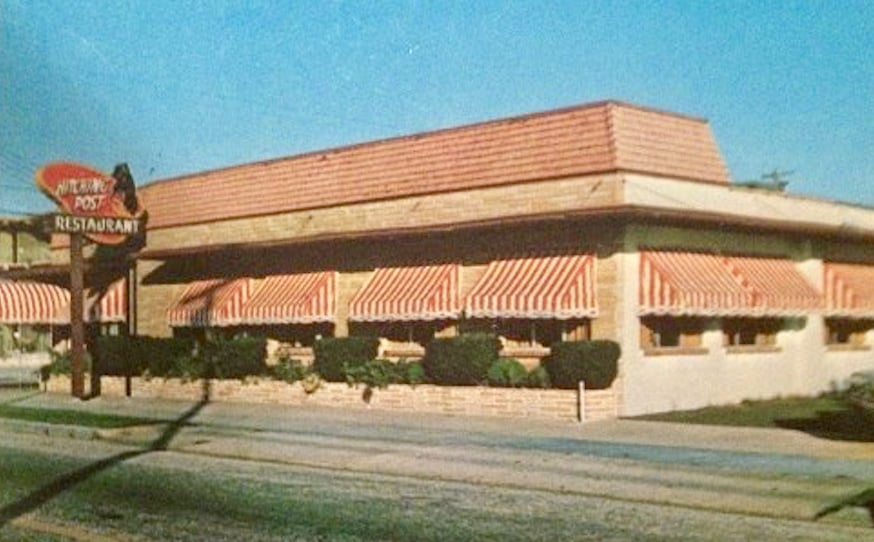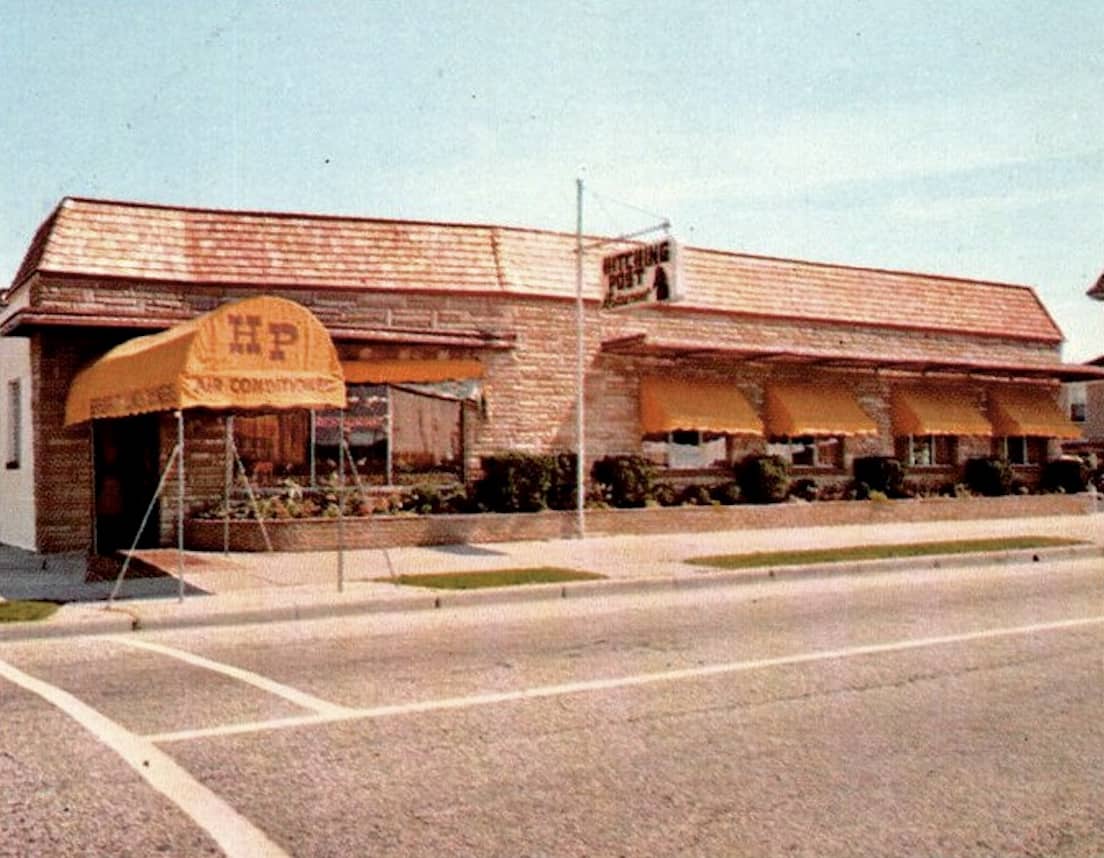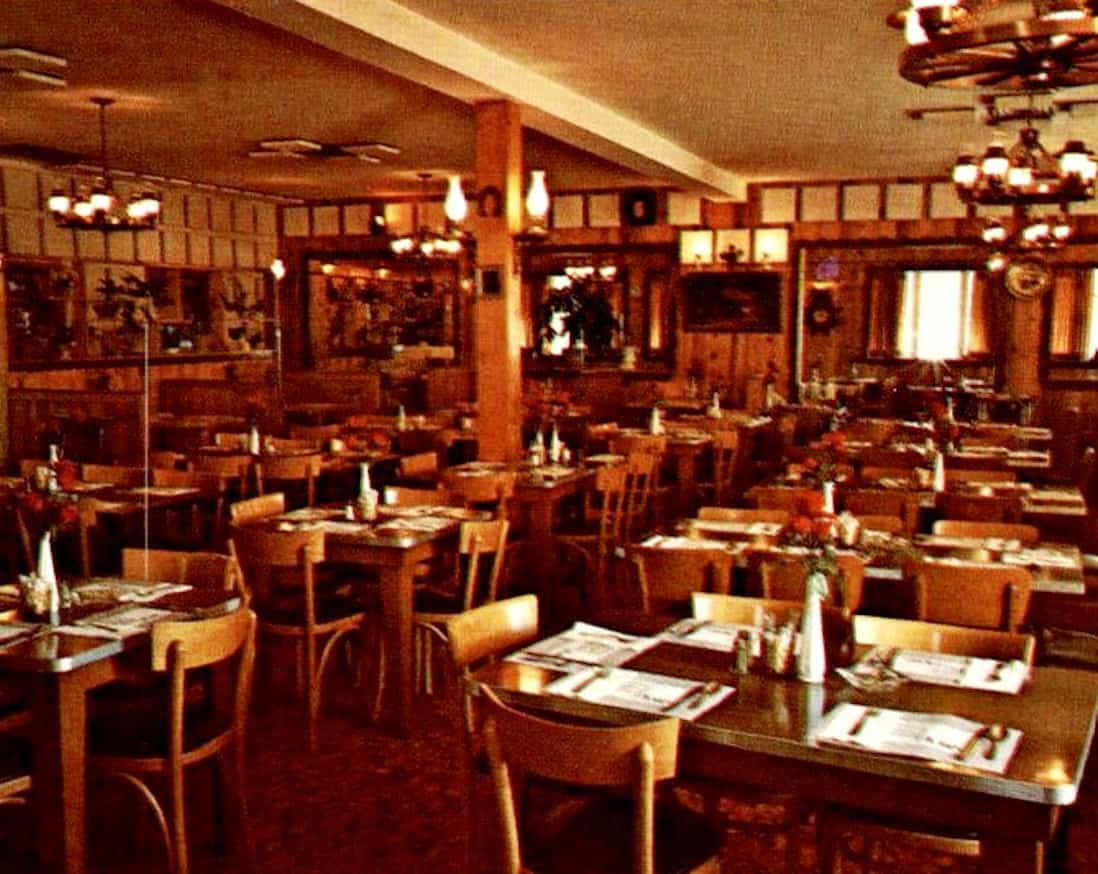 Check out these Wildwood Videos and articles!