The Eagles Will Take On the Chiefs At The Super Bowl
The Philadelphia Eagles dominated the San Francisco 49ers, with a 31-7 victory at Lincoln Financial Field, securing their spot in Super Bowl LVII.
The Eagles established their dominance from the outset of the game, scoring on their first possession and maintaining their lead throughout the match.
The 49ers faced a setback when their starting quarterback, Brock Purdy, suffered an elbow injury in the first quarter, resulting in a forced fumble.
Josh Johnson, the fourth-string quarterback for the 49ers, stepped in for Purdy until he was ruled out of the game in the third quarter due to a concussion. Despite Purdy re-entering the game with an injured elbow, the 49ers struggled to score any points.
Also See: The Death of New Jersey's Concrete Ship
Eagles quarterback Jalen Hurts and the run-game, on the other hand, had a strong performance, rushing for 148 yards and scoring all four touchdowns on the ground.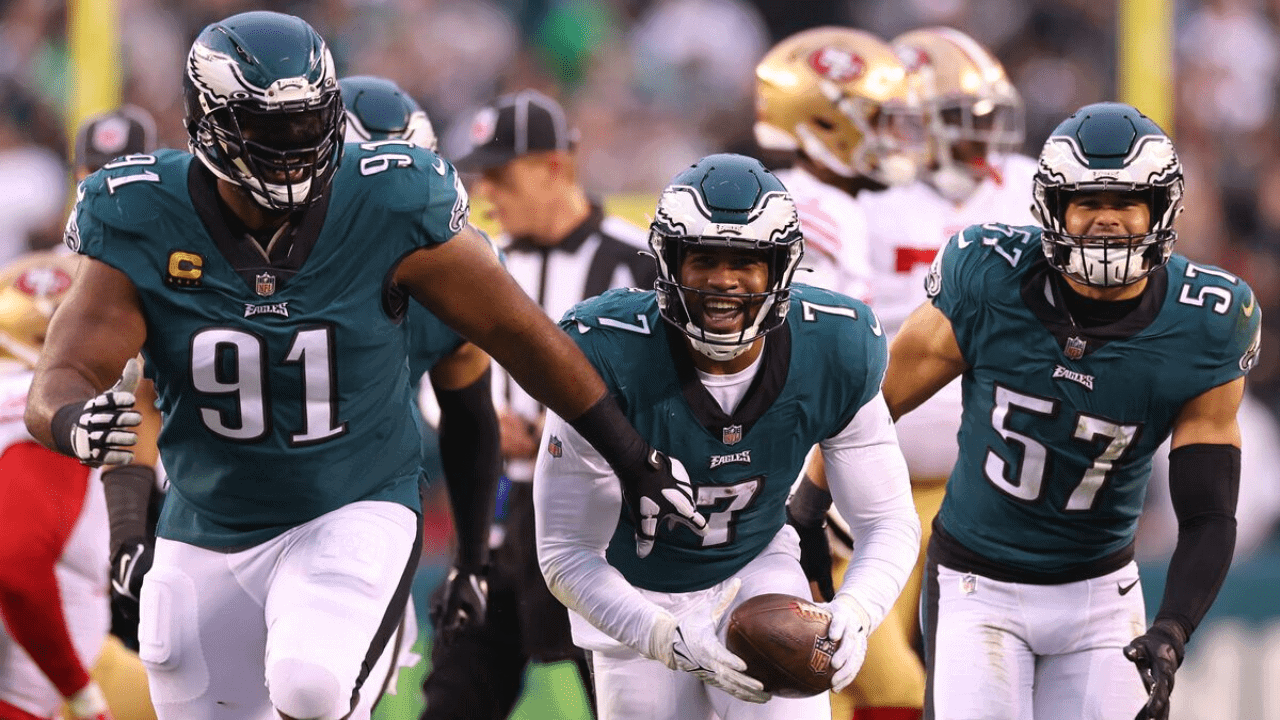 Hurts' rushing touchdown in the fourth quarter cemented his place in NFL history as the quarterback with the most rushing touchdowns in a single season, including playoffs, with 15 touchdowns, surpassing Cameron Newton's record of 14.
This marks the first time the Eagles have advanced to the Super Bowl since their 2017-18 season victory.
The Eagles will now face the AFC Champions Kansas City Chiefs who took down the Cincinnati Bengals.
Super Bowl LVII will take place on February 12 at the State Farm Stadium in Glendale, Arizona.
Check out our reaction to the Eagles win below!