Stone Harbor Retreat House Construction Update – Villa Maria by the Sea
The former Villa Maria by the Sea retreat house in Stone Harbor, New Jersey, is currently undergoing significant construction to transform the property into a new modern retreat house.
Located on 111th street and the beach, the Villa Maria by the Sea retreat house was built during the depression and was ran by the Sisters of the Immaculate Heart of Mary.
Sitting on 4.5 acres of land, the 250-bed retreat house-made Stone Harbor is famous for its images of nuns on the beach.
Back in 2017, the Sisters of the Immaculate Heart of Mary were trying to address the same issues faced by many other retreat houses, dwindling membership and higher costs.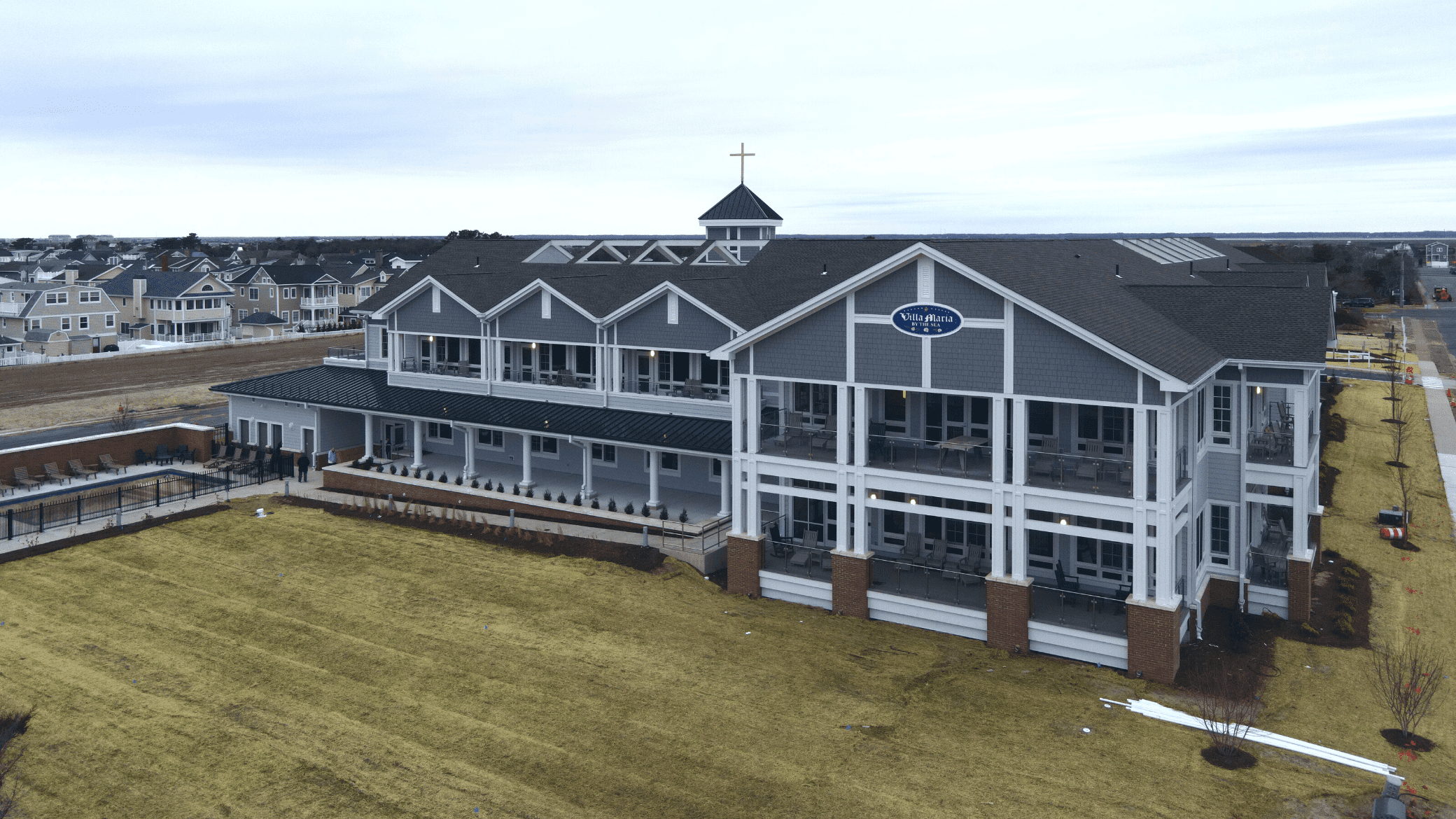 This was an issue that all retreat houses were having including The Stella Maris Retreat Center, Christian Brothers Retreat, and Sisters of St Joseph's St. Mary by the Sea.
While all of those retreat houses have closed, Villa Maria by the Sea had other plans.
They formulated a plan to build up capital to provide for the retreat house for many years to come by demolishing the old facility and developing a residential subdivision on half of the property.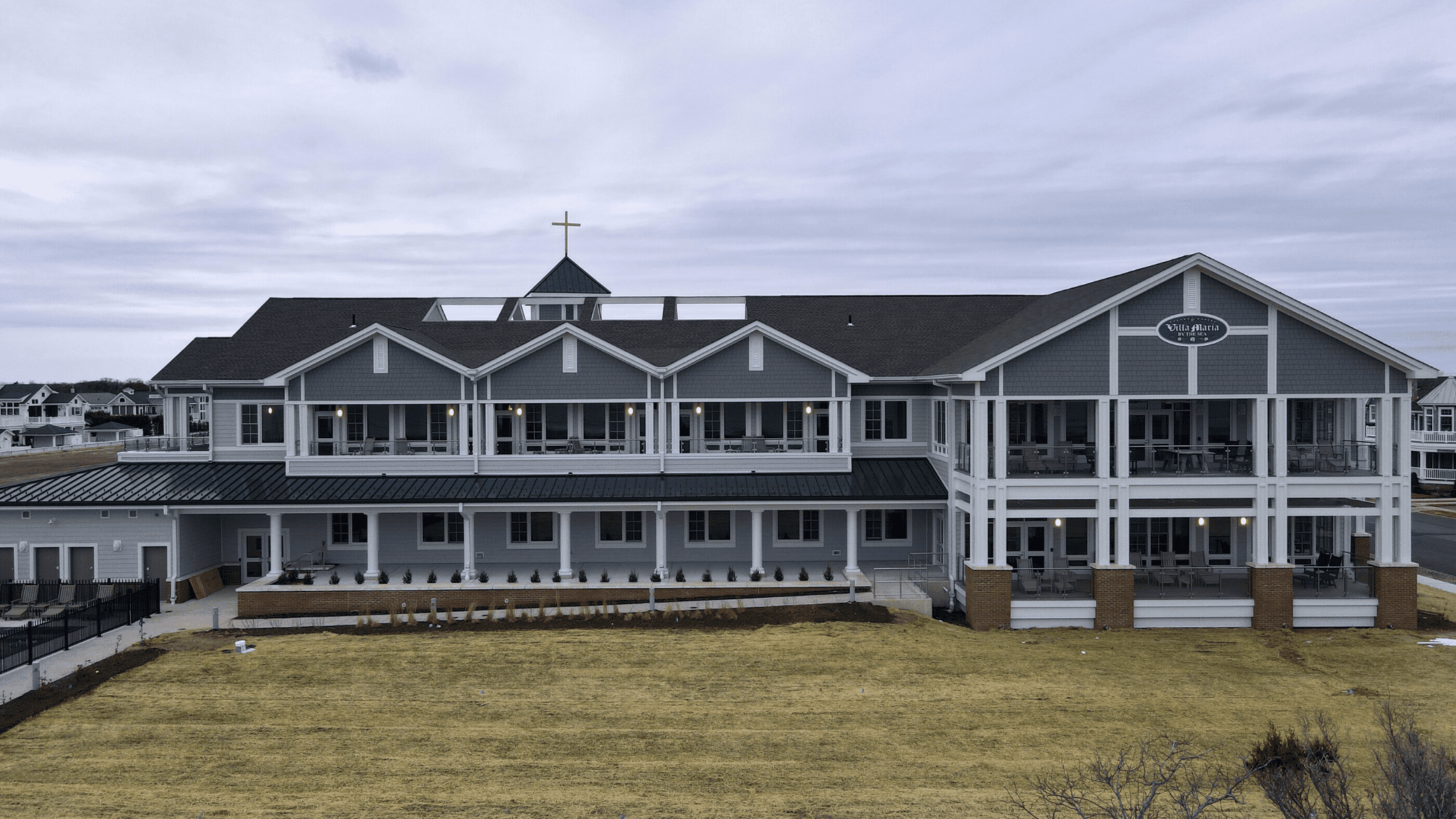 The Southern side of the property would become a 13-lot residential subdivision and the North side would house a new retreat that could house up to 50 people and a 52-person chapel.
The new modern retreat house will be built on the remaining portion of the property, located in the corner, and be built with the original cornerstone from the original retreat house.
Also See: AG Says NJ Boardwalk Games Were Rigged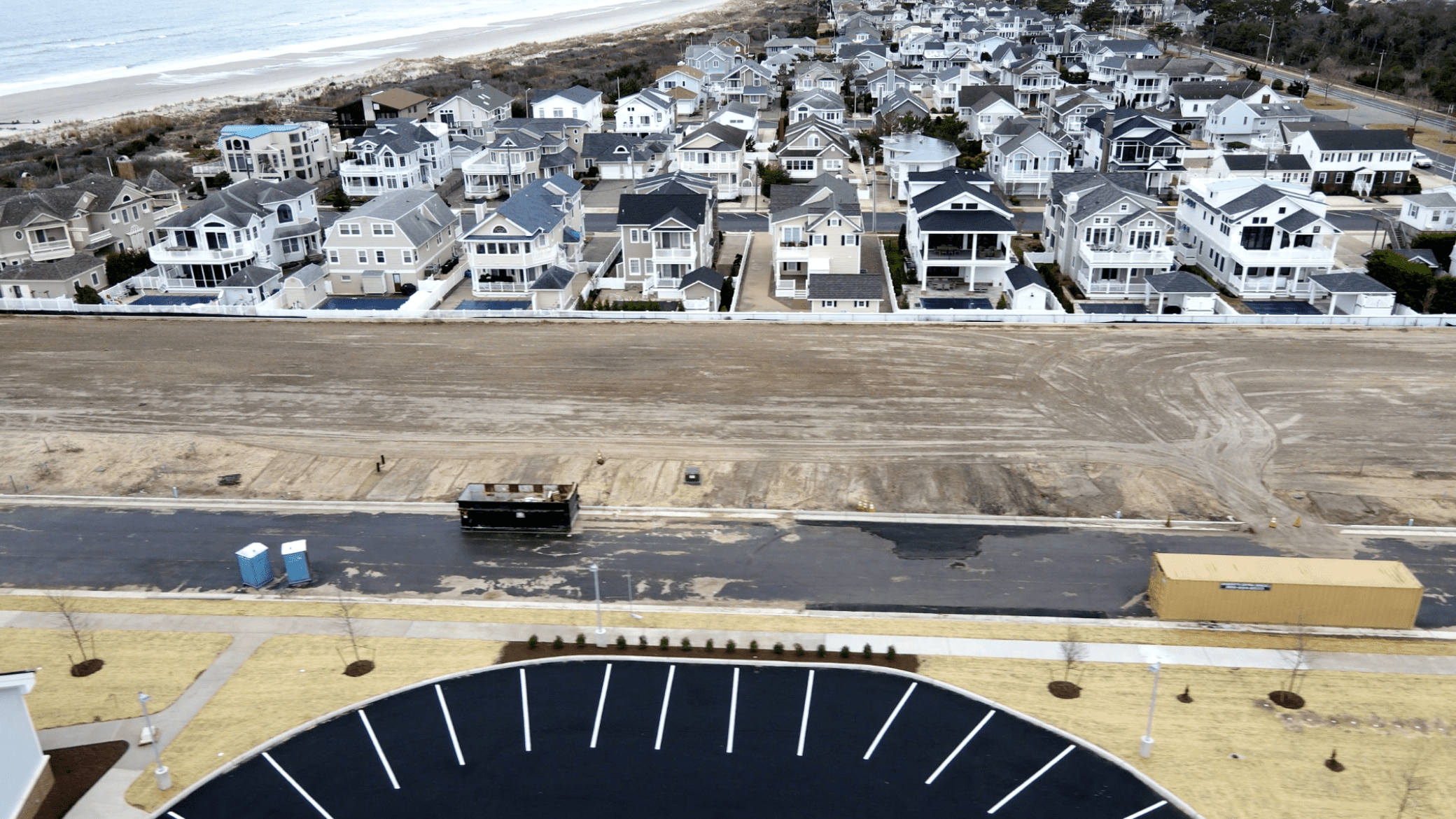 This construction project is a significant undertaking, and many people in the community have been curious about the progress. With so much interest in the project, we visited the construction site to learn more about the ongoing work and to bring you drone videos and photos.
Construction is well underway, and it is clear that the new retreat house will be done by the time summer hits.
It's been six months since the Wildwood Video Archive first visited the property to film a drone video. You can watch that video by clicking HERE.
The WVA hopes to ever everyone a tour once the building has happened.
Before you watch the video below, please consider subscribing to our Youtube channel.