Wildwood Boardwalk Is Now Open After Renovations
The highly esteemed Wildwood Boardwalk, a historical landmark, has finally reopened for the summer season of 2023 on March 31st. This comes after months of reconstruction funded by a second budget grant from the State of New Jersey, under the leadership of Governor Phil Murphy.
The major reconstruction work, spanning from Maple Avenue to 26th Avenue, was successfully completed with the dedication and hard work of the Franklinville-based contractor, Fred M. Schiavone Construction, Inc.
This project was part of an ongoing plan that began in October 2021, which covers the Oak to Maple avenue sections of the Boardwalk.
Also see: Famous Jersey Shore Restaurant Changes Hands
The renovation project is aimed at rehabilitating aging, weathered infrastructure, and worn-out sections of the Boardwalk, caused by decades of use and exposure to natural elements. The reconstruction work included the installation of new concrete pillars, decking, handrails, access ramps, and lighting.
The Wildwood Commissioners, led by Mayor Pete Byron, requested support from Governor Phil Murphy after a storm ravaged a section of the Boardwalk in April 2020. This led to the Governor's visit and generated discussions about the urgent need for the renovation work.
Deputy Mayor Krista Fitzsimons is pleased that the project is ahead of schedule: "I am eager to welcome our visitors back to the Boardwalk, and I know that our business community is ready to do what they do best."
Even though this section of the boardwalk is now open, there will be one short section that will be fenced off. This is due to a small shortfall of decking material which should arrive in April. Commissioner of Public Safety Steve Mikulski. "Please expect temporary disruptions until fully completed."
Also See: Sea Isle City Passes Summertime Curfew for Minors
All businesses that have been affected by the work zone closure will have the ability to open if they desire.
A third phase is planned for the blocks between Schellenger and Spencer avenues, with the potential to start in the fall of 2023.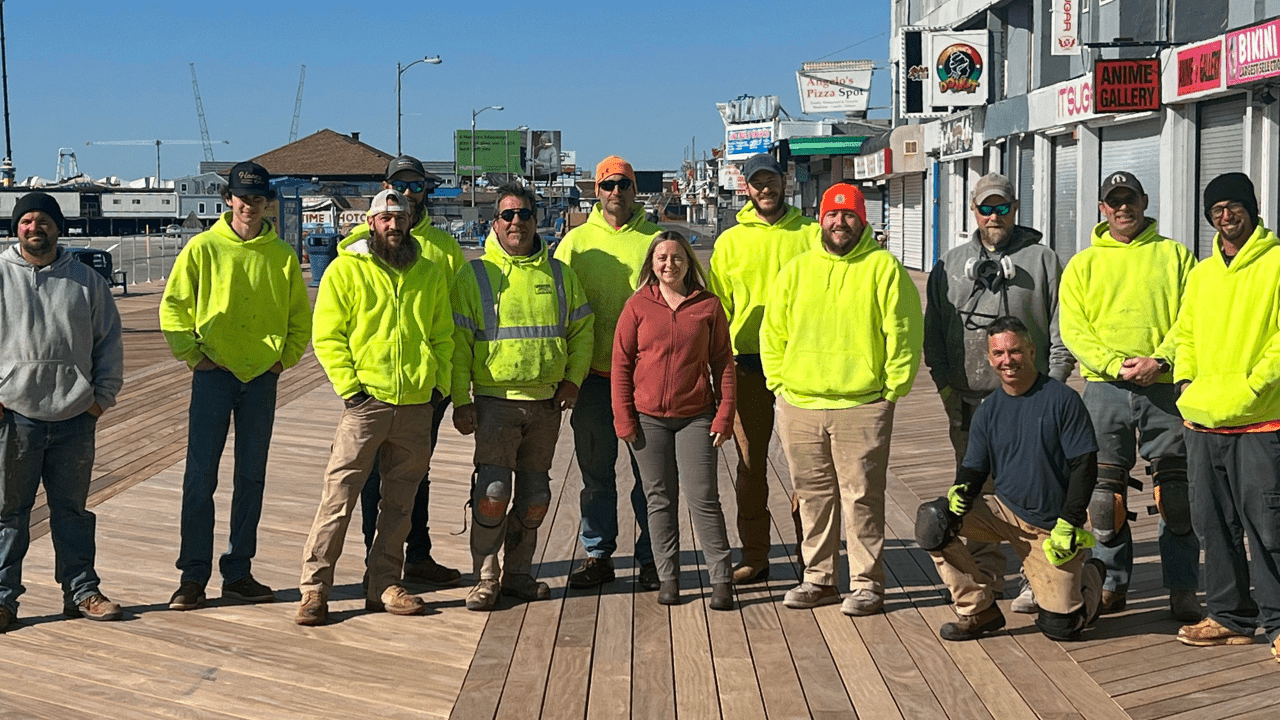 The total time for the complete renovation is projected to take up to eight years as funding is made available and work is done in sections to keep the Boardwalk open from May to October each year.
The completion of phase 2 of the Wildwood Boardwalk reconstruction project is a significant milestone in preserving this iconic landmark for future generations of visitors to enjoy.