Wildwood Comments on New Local Laws
As the summer season reaches its peak, the City of Wildwood has been diligently working to ensure the safety and enjoyment of residents and visitors alike. With recent incidents and large gatherings of juveniles on the beach and boardwalks, City of Wildwood Commissioner of Public Safety Steve Mikulski, along with new Chief of Police Joseph Murphy and City Solicitor Louis DeLollis, have taken action to implement necessary changes.
Their primary focus is on adjusting curfew times and enhancing code enforcement to create a safe and secure environment for everyone. Let's delve into the details of the recent measures taken to achieve this objective.
Curfew Changes and Safety Measures
In response to incidents that occurred after the Fourth of July celebrations, the Board of Commissioners passed an ordinance to change the juvenile boardwalk curfew from 1 am to 12 am. The aim is to address the concerns arising from large gatherings of juveniles during late hours and maintain a safer environment for all.
Also See: Battleship New Jersey to Undergo $5 Million Dry Docking for Restoration
Furthermore, the ordinance mandates that juveniles must be accompanied by their parents if they wish to be on the boardwalk after curfew. This measure is set to remain in effect for the remainder of the summer.
Additionally, the Commissioners had the first reading to amend beach closing times from 10 pm to 9 pm. By implementing earlier curfews, Commissioner Mikulski hopes to encourage people to leave the beach and boardwalk earlier, allowing the police to refocus their attention on the business districts during later hours.
Commissioner Mikulski emphasizes that the intention is not to minimize vacation fun but to prioritize the safety of all residents and visitors.
Code Enforcement and Compliance Efforts
The City of Wildwood's Police and Code departments have been working diligently to enforce ordinances and address violations within the community. From January to the present, they have recorded a total of 1,616 interdictions, with various violations being addressed:
272 interdictions for bicycles

101 interdictions for smoking

85 interdictions for animal violations on the boardwalk
These numbers demonstrate the city's commitment to maintaining a well-regulated environment for everyone to enjoy. Specifically, in July alone, the Code Department handled 53 property maintenance issues, 25 Continued Certification of Occupancy Transfer Inspections, 24 Clean & Liens cases, and 20 summonses for lack of compliance.
Also See: Fall Wildwood Classic Car Show Returning to the Wildwood
Working Toward Cooperation and Resolution
The Code Department aims to work closely with homeowners and business owners to prevent violations and address any issues that may arise. Rather than resorting to immediate summons, they prioritize a cooperative approach and personally reach out to those in violation, allowing for reasonable timeframes to rectify the situation.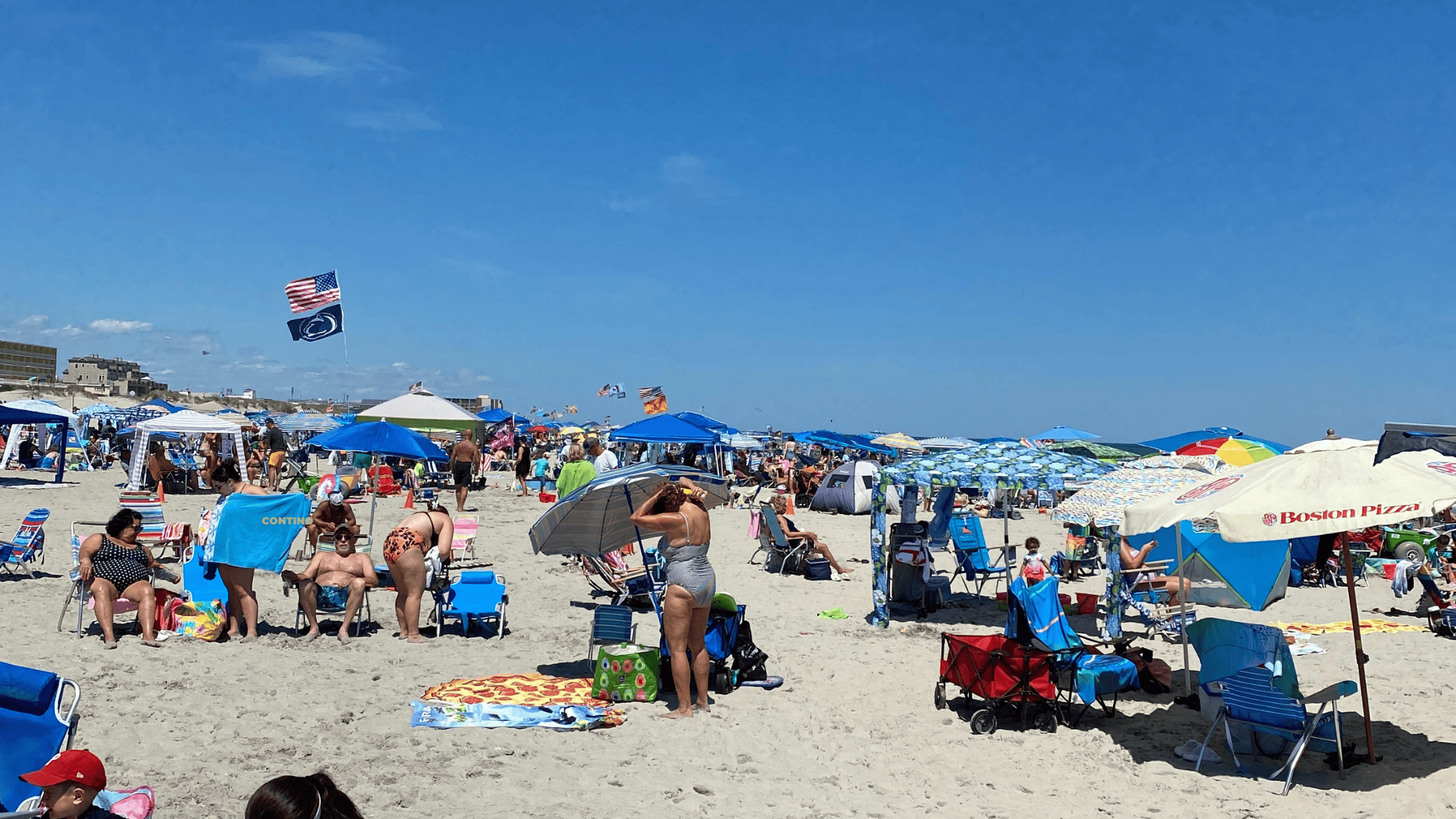 The process of addressing a code violation includes the following steps:
Fair and equitable treatment: Code Enforcement Officers strive to ensure fairness in their approach to resolving violations.

Personal contact for first violations: Officers attempt to make personal contact to address the violation.

Certified letter with violation details: A certified letter is sent, outlining the ordinance violation and providing a photo of the issue. An abatement period of up to 14 days is given (provided it is not a hazard).

Reinspection and clearance: The violation is re-inspected as soon as possible to verify compliance.

Issuance of summons if necessary: If the violation remains unaddressed, a summons will be issued. However, the process may differ for repeat offenders or situations posing hazards to the public.
The Code Enforcement Officers maintain overlapping shifts from 6:00 am to 6:00 pm every day, ensuring they can promptly address any questions, concerns, or complaints.
Their collaboration with other city departments, including the Police Department, Construction and Zoning, Mayor Byron, Commissioner Fitzsimons, and Commissioner Mikulski, contributes to efficient resolutions that span from a few hours to a few days.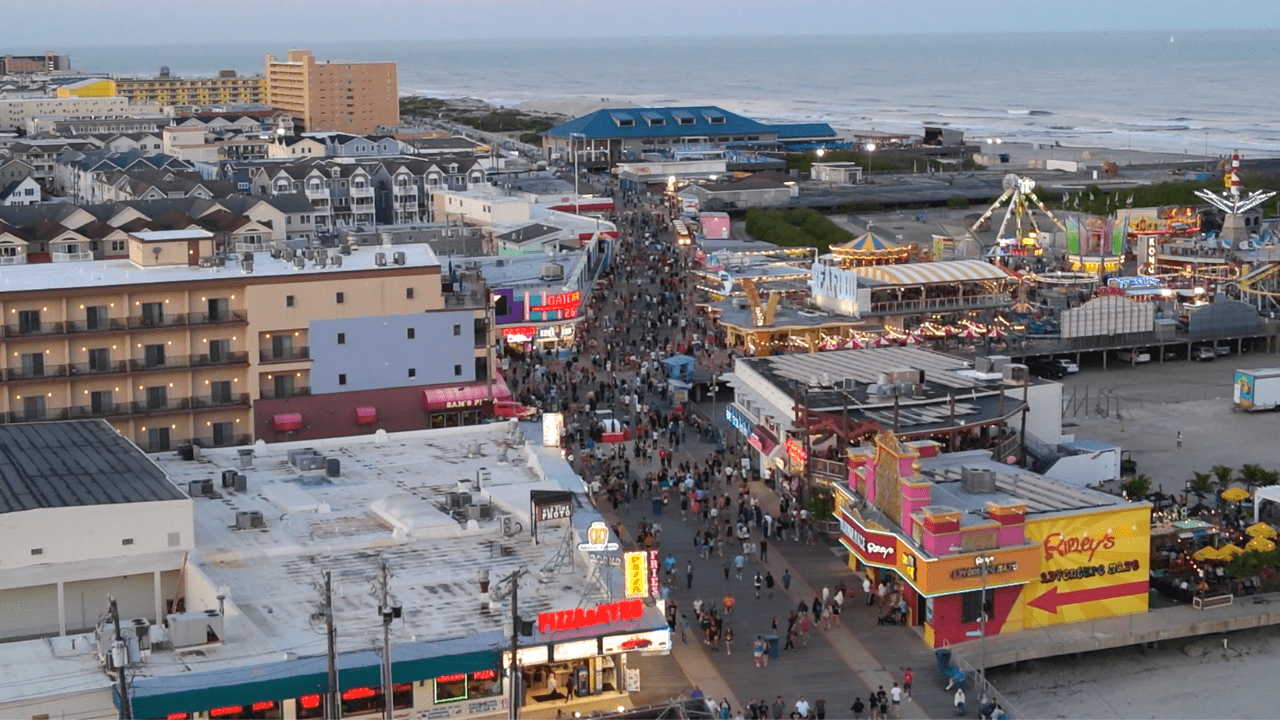 Contacting Code Enforcement
For any resident or business owner seeking to reach a Code Enforcement Officer, there are multiple avenues of communication available. They can email info@wildwoodnj.com or call 609-522-2444 Ext. 2249 to discuss any questions, concerns, or complaints.
As the summer season continues, the City of Wildwood is fully committed to ensuring the safety and enjoyment of its residents and visitors. Through the collaboration of city officials, law enforcement, and code enforcement personnel, effective measures have been put in place to address issues promptly and maintain a safe environment for everyone. By adhering to the curfew changes and cooperating with code enforcement efforts, the community can come together to enjoy the remaining weeks of summer to the fullest.