Former Wildwood Hotel to go Fully Condo
Now that the Wildwoods are getting ready for the end of their summer 2023 season, the construction projects are going to start to come up in public notices.
Usually, during the summer season, most businesses refrain from doing any kind of work or making any changes to their businesses because they only have those summer months to keep their business alive.
It's this time of year when these owners are looking at what they can do this off-season to get their business ready for the next summer season.
The first application of this 'off-season' has now been reported and it's quite an interesting one which regards an old hotel/motel.
In a recent legal notice posted online, the Diplomat Condominium Club Association (referred to as the "Applicant") has formally applied for approval to convert the existing condotel at 225 E. Wildwood Avenue, Wildwood, New Jersey 08260, also known as Lot 4 in Block 201 on the Tax and Assessment Map of the City of Wildwood, Cape May County, into a residential condominium complex.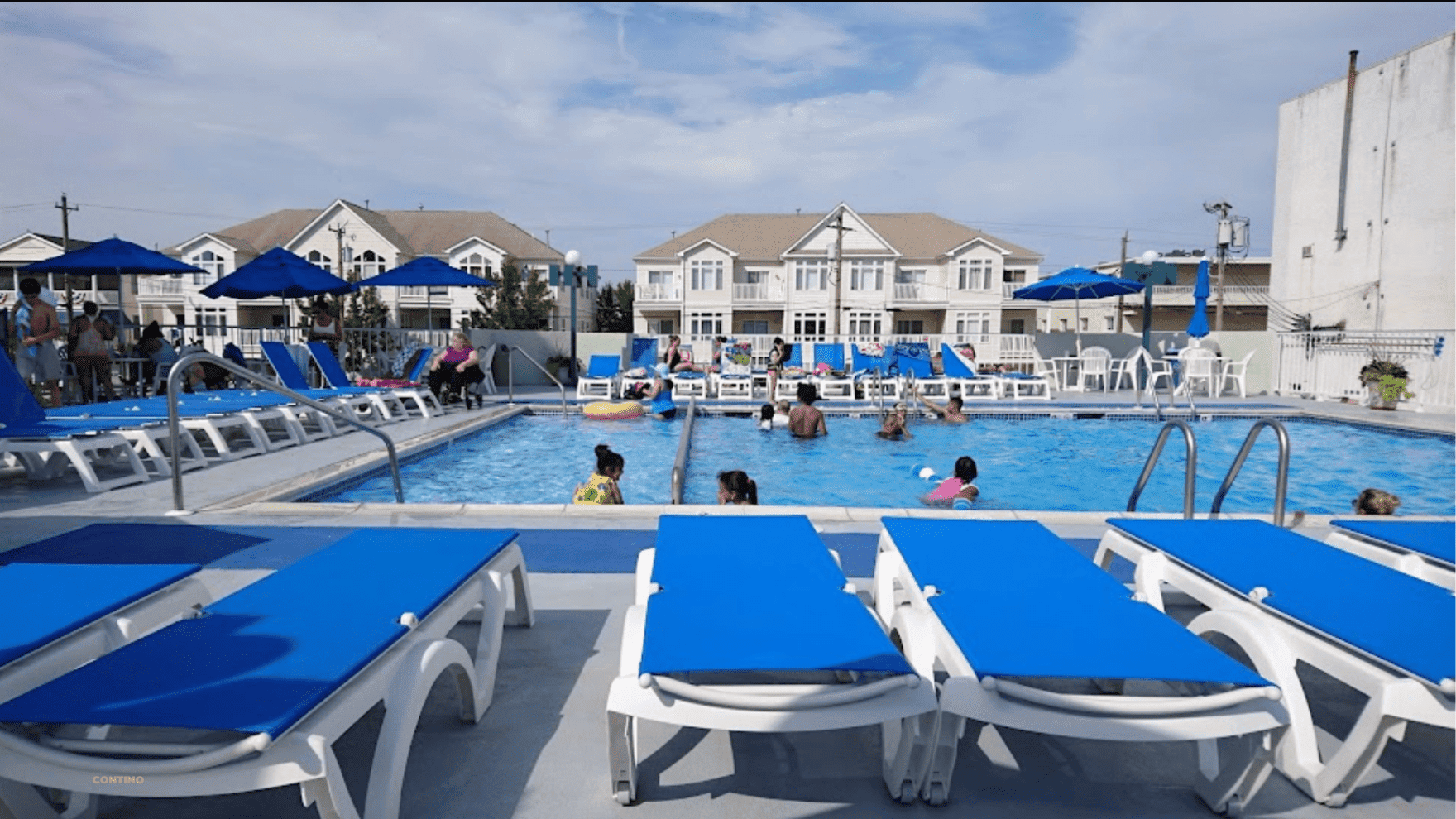 This application says that the owners of the building want to make the existing building into a full condominium complex.
For those who were unaware, the Diplomat Condominium Club Association used to be a hotel/motel called the Diplomat Suits and later The Diplomat Beach Club.
It was in 1988 when the building first went Condo-tel and since that time this building started operating as a mixed building, where owners could rent their property via a management company. That management stopped operating inside the building starting in the 2022 summer season leaving property owners to rent our their own property via sites such as Air-Bnb.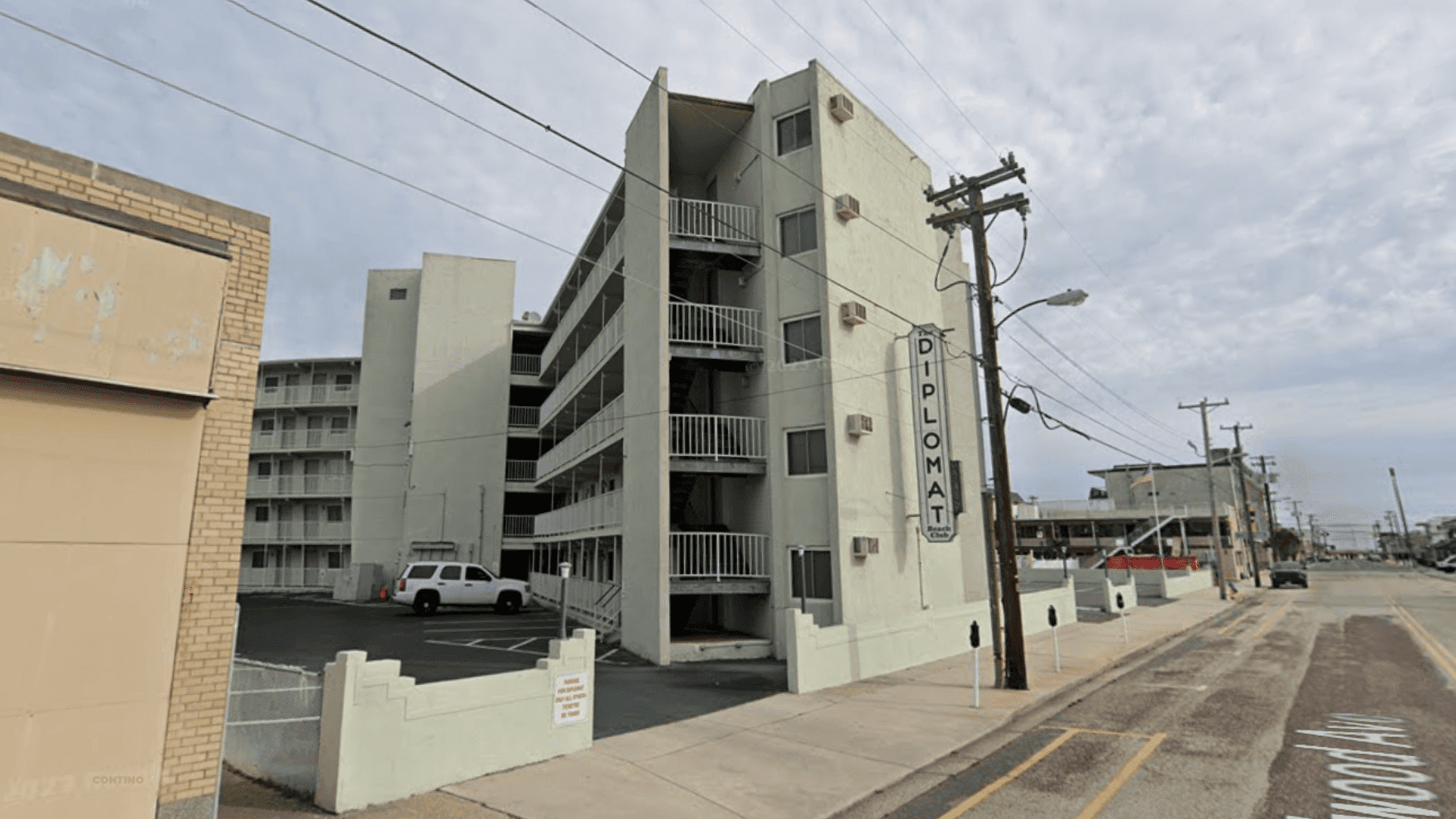 According to this application, the Diplomat Condominium Club Association wants to make the building fully Condominium, which is different than a Condotel.
In the Wildwood regulations if you have more than 25% of owners renting it has to stay a condotel. At this time, about half of the units, 44 of them, in the building are renting. They need to go through with the variance now to change their status.
Some of these units have been selling with one just listed (unit 119).
The listing goes on to say; "This first-floor Diplomat unit is ready for the new owners to walk right in. Centrally located in Wildwood this unit has the perfect location to walk to the boardwalk, beach, dinner, and shops."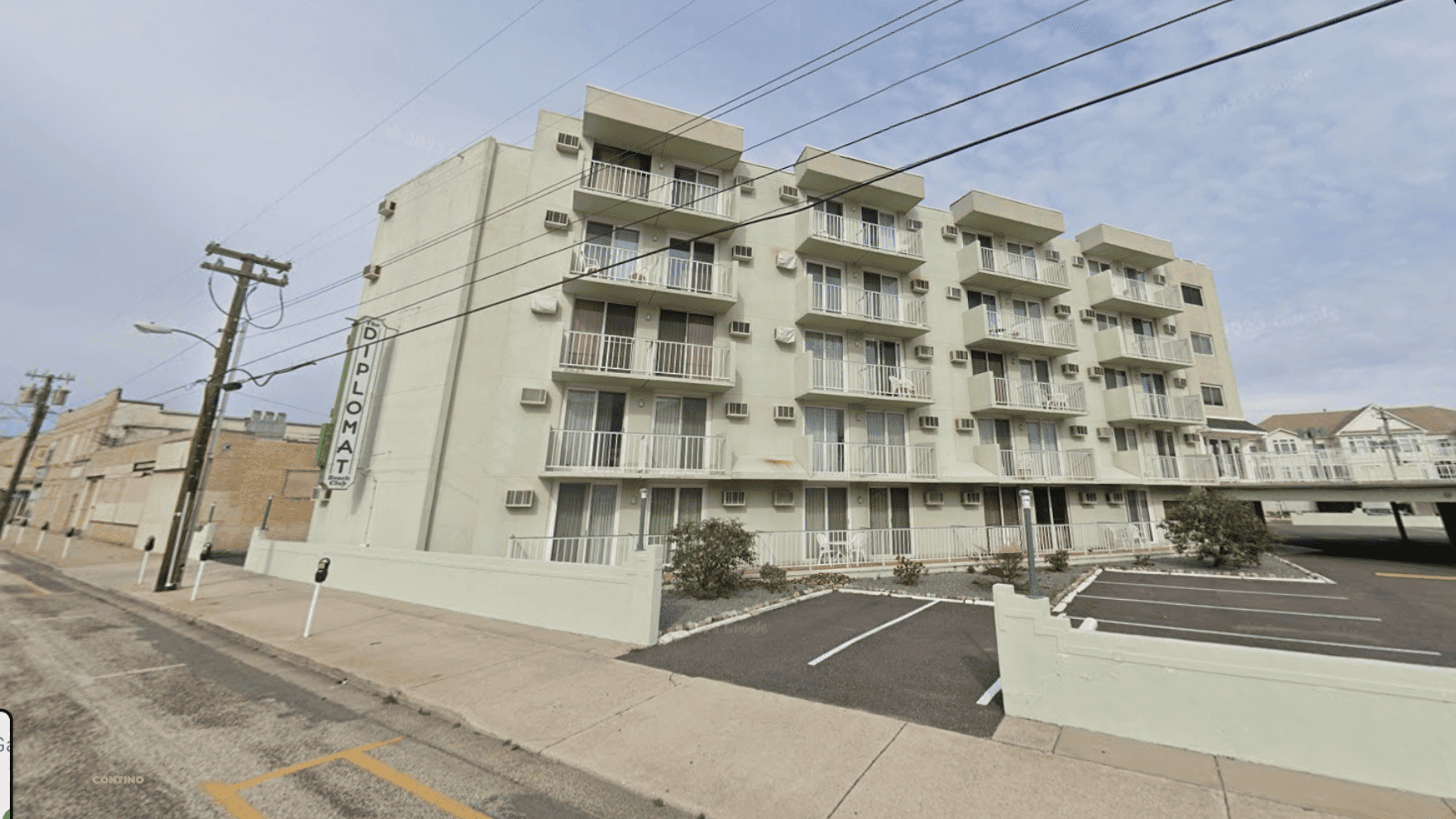 It continues by saying "Looking to generate rents. This building has you covered. The building amenities include a heated pool, sun deck, elevators, and laundry. The condo fee covers master insurance, water, sewer, cable, and exterior maintenance."
This one-bedroom and one-bath will run you $220,000 with a monthly HOA fee of 283.14.
The application is now on the calendar of the Board of the City of Wildwood for September 11, 2023, at 6:00 p.m.