Are you looking for the perfect stocking stuffer for the Wildwood fan in your house or at your work? We are continuing our tradition of selling some Wildwood related gifts for the Holidays.

This year we are selling our 2017 Wildwood Calendar and a new addition to the Holiday sale, the Retro Wildwood Motel Tee Shirt. Products are explained below. (Keep scrolling down to see all the products)

2017 Wildwood Art Calendar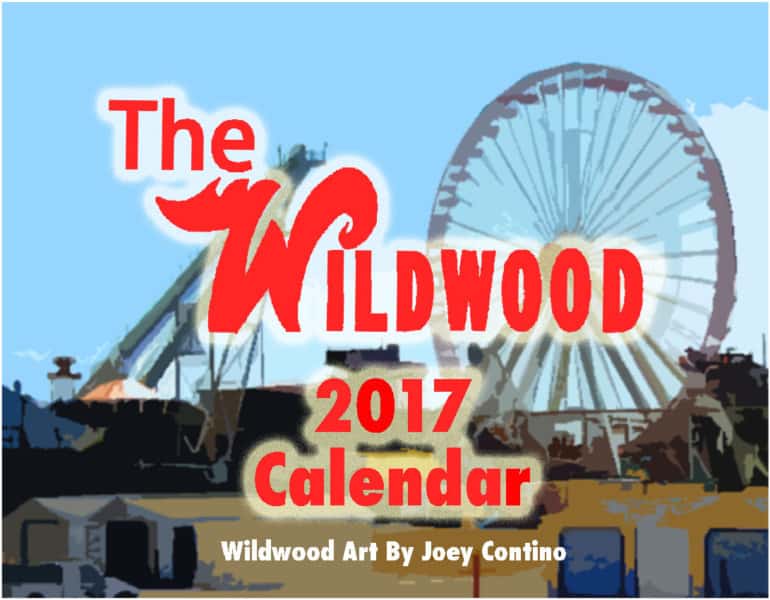 The 2017 Wildwood Art Calendar showcases many of The Wildwoods landmarks and beautiful views but in digital art form. Created by the Wildwood Video Archive founder, Joey Contino, this calendar includes twelve (12) art photos of Wildwood that are displayed at the top of each month. Every photo transports you back to the Wildwoods every time you check the date. [On the page you can see the designs for each month by clicking "Next"]
The Calendar comes in two sizes.
8.5 x 11 = priced out to $18.50
XL Wall Calendar 11 x 14 = priced out to $28.50
No matter what size you purchase you get to pick out your own binder color! Keep the summer alive year round with the 2017 Wildwood Art Calendar.
Retro Wildwood Motel Tee Shirt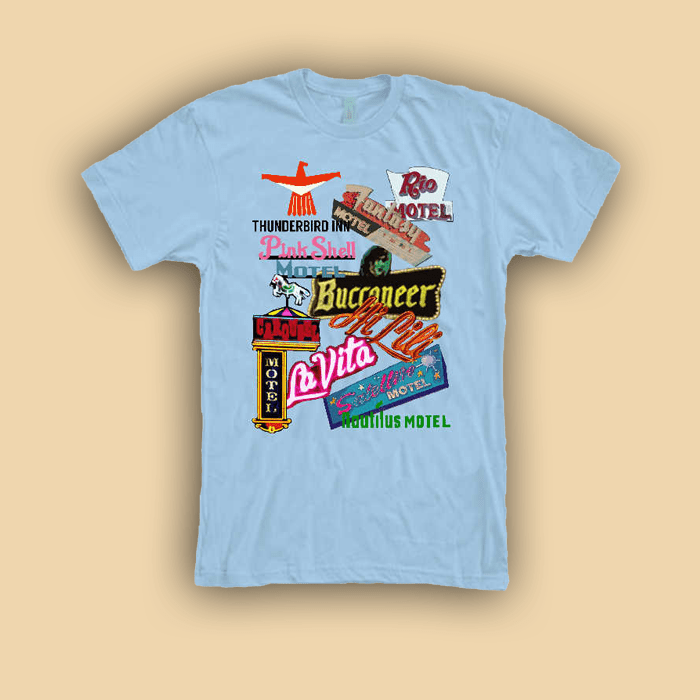 New for this year is our Retro Wildwood Motel Tee Shirt!
Relive some of The Wildwoods most iconic motels with this retro Wildwoods Motel shirt. The shirt features the recreation of 10 of the Wildwood's lost motels; The Thunderbird Inn, The Rio Motel, The Pink Shell Motel, The Hi-Lilli Motel, La Vita Motel, The Carousel Motel, The Buccaneer Motel, The Fantasy Motel, The Nautilus Motel and The Satellite Motel.
Shirts can be ordered in any sizes and in multiple colors. We suggest light colors so that you can see the design better. Shirts are $19 !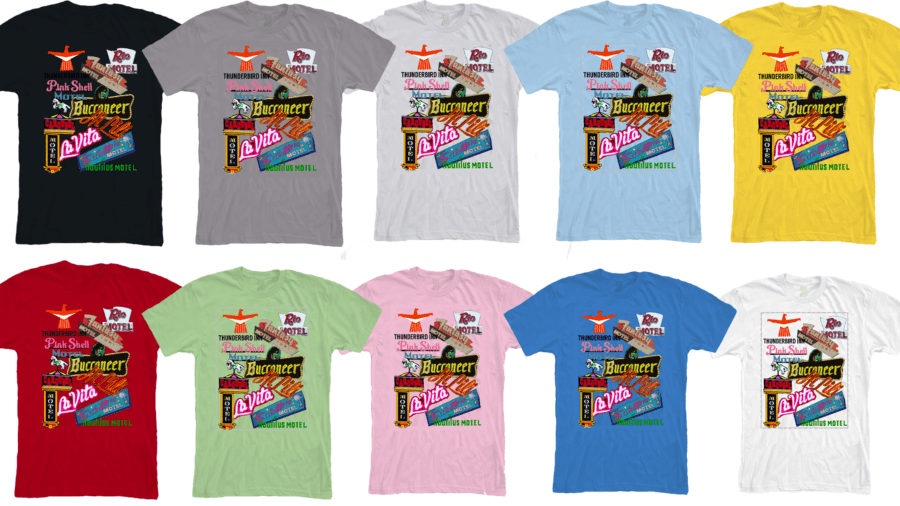 Wildwood Art Coffee Mug

Any of the Art or Designs you see here can be custom made on to different things from mugs to cards. Shoot us an email at WildwoodVideoArchive@gmail.com with any questions!