Another Whale Washes Up In Atlantic City
Over the past month, four Humpback whales have washed up on the shores of the Jersey Shore, causing concern among both local residents and conservationists.
The most recent discovery was of a 33-foot adult Humpback whale, found on the beach near South Mississippi Avenue in Atlantic on Saturday, just a few blocks away from where another Humpback washed up over the Christmas weekend.
Two weeks ago, a 30-foot female Humpback was discovered on a beach near Chelsea Avenue, and four weeks prior to that, a similar-sized Humpback was found at Whale Beach in Strathmere.
In addition, a smaller sperm whale was found at a beach in North Jersey on Dec. 5. It had originally washed up alive at Gilgo Beach in Babylon, New York, but was pushed back into the water by members of the public before drifting to Keansburg.
According to Marine Mammal Stranding Center (MMSC), located in Brigantine, this Humpback whale looks to be female and from the outside, there doesn't seem to be any signs of trauma.
Usually, when a mammal was struck via a boat there would be some kind of marks on their body.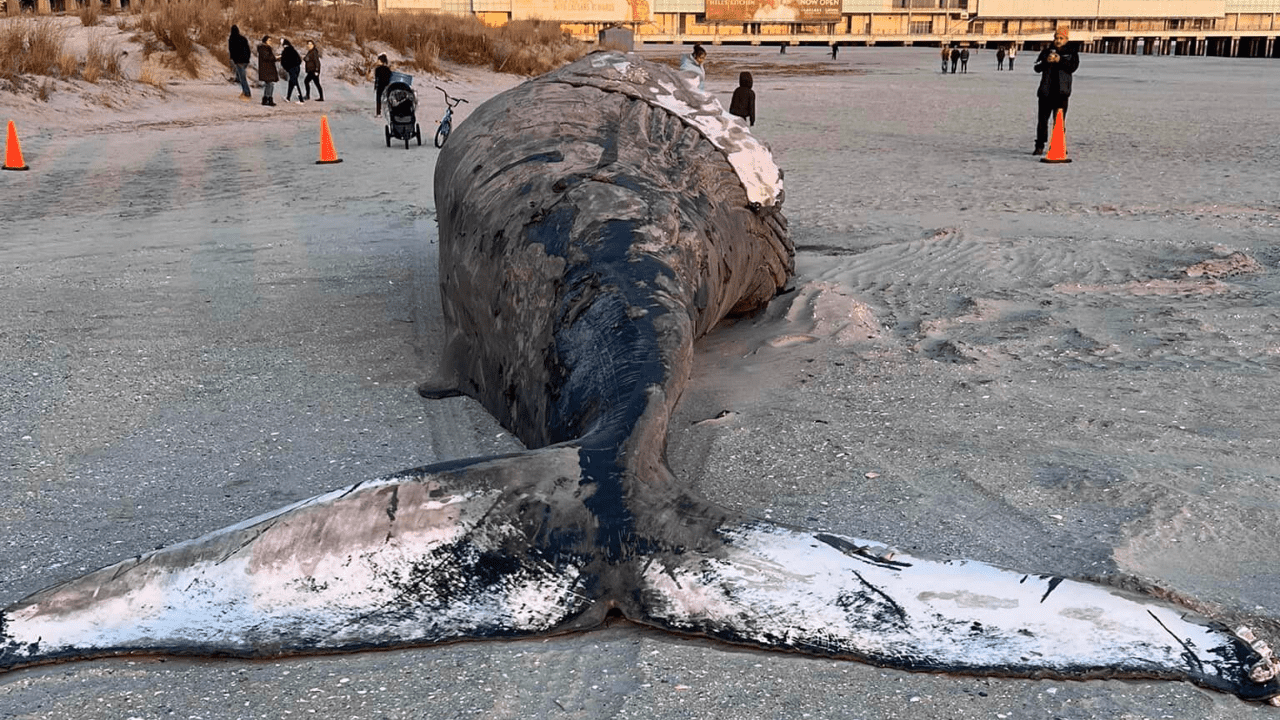 The MMSC has been collecting samples, including genetic samples and samples from the skin, in an effort to potentially reveal any diseases that could have caused the whales' deaths.
Atlantic City has called in scientists from the Atlantic Conservation Society in New York to perform a necropsy. This will help to give a more definitive answer to why she passed.
Some protesters on the beach have speculated that an offshore wind turbine project may be responsible for the deaths, but experts say it is too early to tell and it may take months to determine the cause.
While construction hasn't started yet for the offshore wind turbine project, surveyor ships have been out there sending pings to the bottom of the ocean to map it out.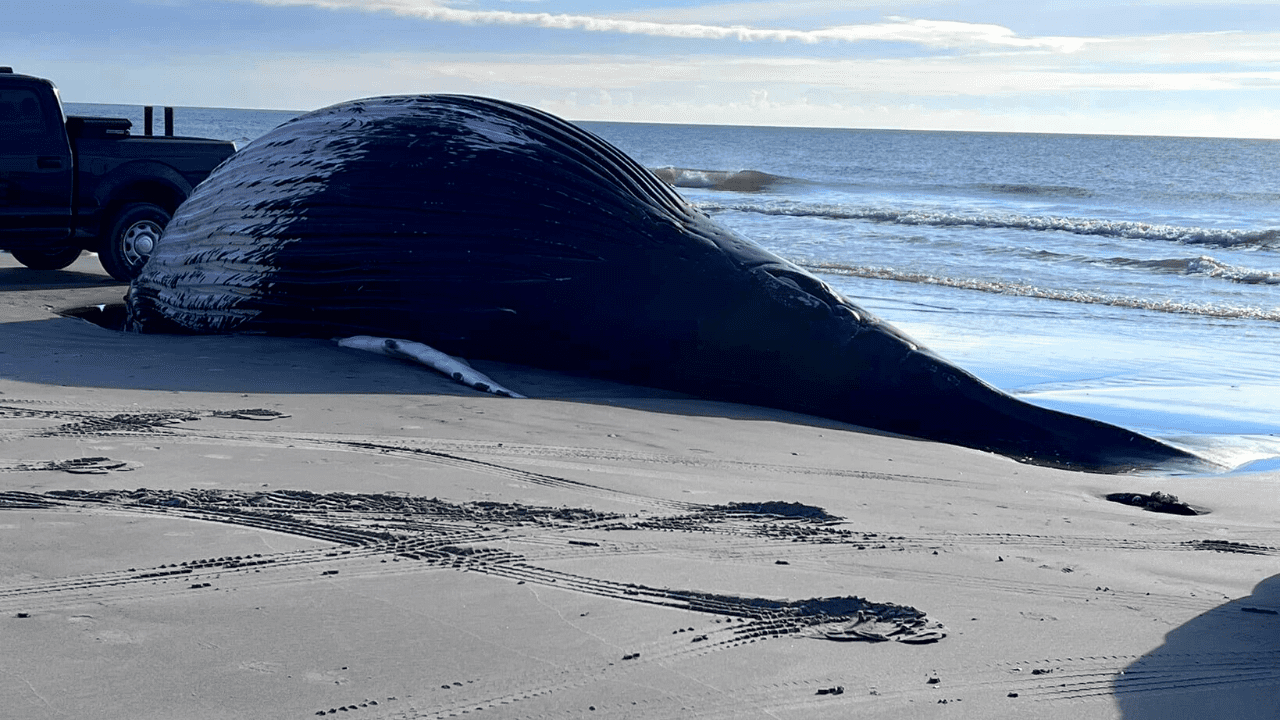 The discovery of these dead whales has raised questions and concerns among the community. Many are wondering what could have caused the deaths of these creatures, and whether there is anything that can be done to prevent similar incidents in the future.
Atlantic City has announced plans to bury the latest Humpback on the beach due to its size. After being buried that section of the beach will be closed off.
It is clear that more research and information are needed in order to understand and address the issue of whale deaths in the state of New Jersey.
[Photos by Colleen Nola]
Check out these other Wildwood videos and articles.
North Wildwood Sues New Jersey For $21 Million