Wildwoods Construction Update – Jan 2023
It's been roughly six weeks since the last Wildwoods Construction update video and boy how things have changed.
Since it was the holiday season, I was planning on filming this video in advance so that I could travel over the Christmas season. Turns out that this was a blessing and a curse.
I filmed this update video on the 18th of December with the hopes to air it on New Years' day. Usually, these are filmed and uploaded in the same week but once again, vacation.
Something big happened, which I will explain in full detail in the video, which created caught many people off guard.
This video starts in front of the Oceanview motel, now known as the Madison Resorts. Without knowing, it turned out this would be the last time I would be in front of this building as the very next day the historic lobby was torn down.
This was something unexpected since we were never told that the lobby would be torn down but instead fixed up.
To understand why this happened and how it will look once completed, check out the article below.
Oceanview Lobby Demolished – Madison Resorts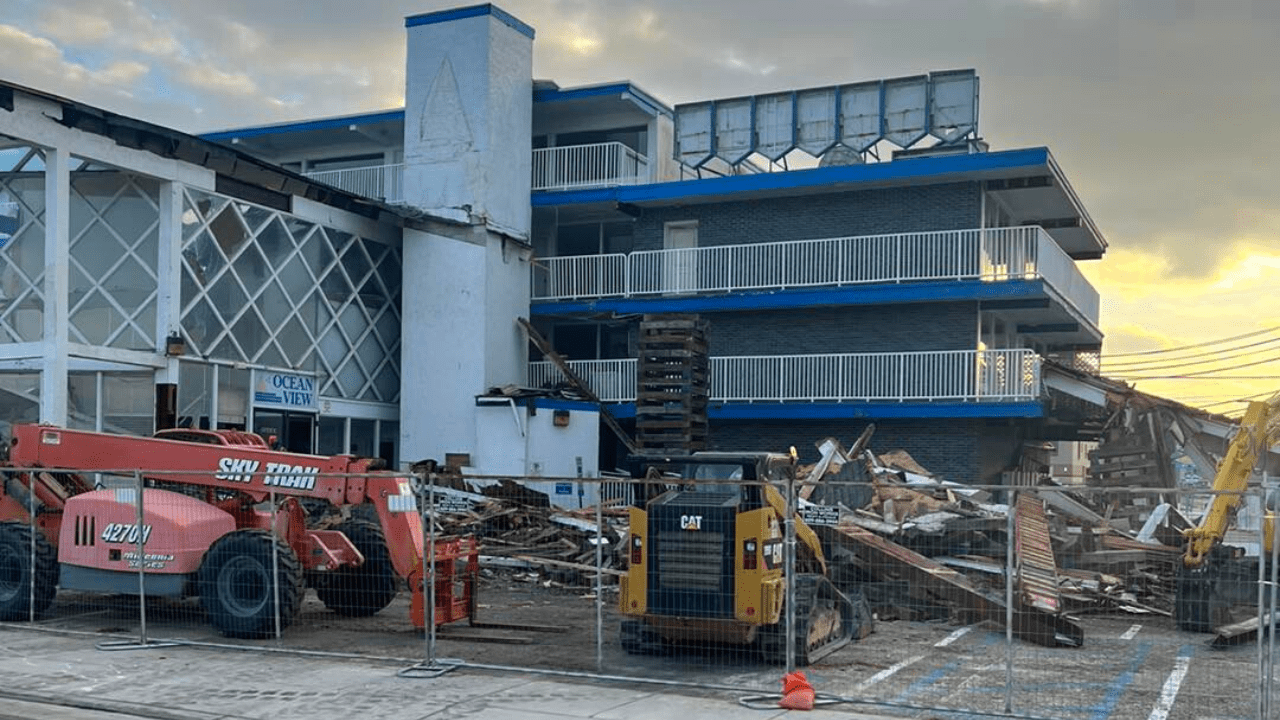 It turned out I filmed the very last footage of the lobby just hours before it was torn down.
While I wanted to film an entirely new update video, I knew I couldn't let this footage fall victim to the floor.
The sad part is not knowing that it was going to be its last day. We could have filmed an entire inside tour to keep its history alive.
Here are just some of the projects filmed in the video below.
If there is a project you want to see featured in our February Wildwoods Construction Update let us know in the comment section.
Wildwood Crest
Madison Resort Update

Doo-Wop Drive-In

Crest Pier Sign

Crest Art Pavilion Sign

Port Royal new railings
Wildwood
Pacific Avenue Street Work

Wildwood Boardwalk Reconstruction

The Residence at Pacific

Starbucks

Sinclair Gas Station
This video could only be done with the help of our Patrons. To Sign up for Our Patreon page, and have your name at the end of the video, click the link below
https://www.patreon.com/WildwoodVideoArchive