We have some sad news coming out of the Wildwoods today. The iconic whale watching boat, Big Blue Sightseer has officially closed it's doors.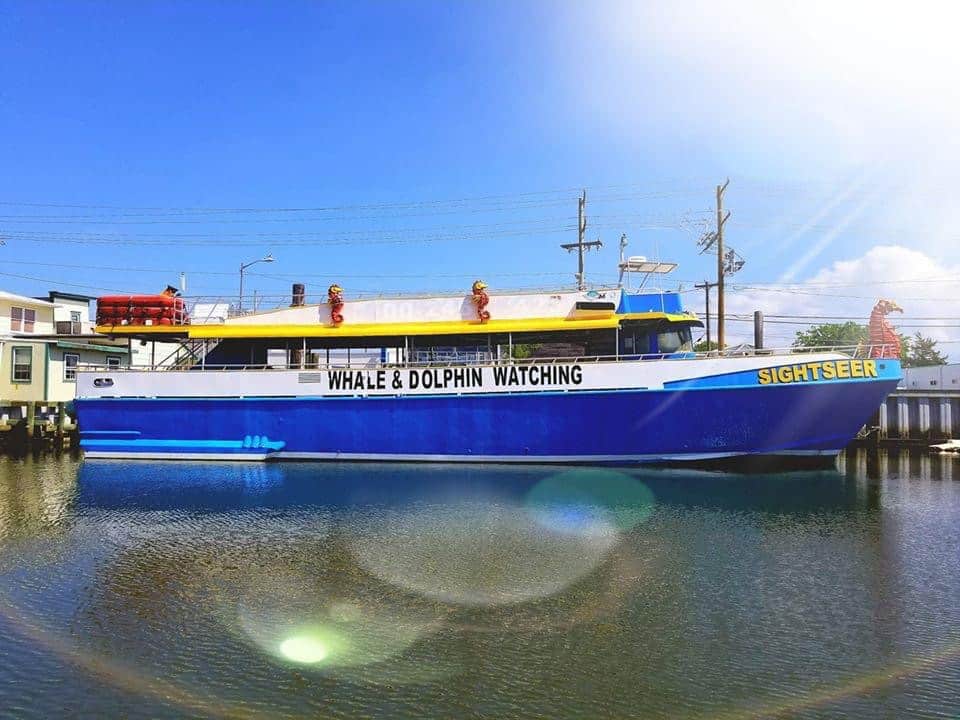 On a Facebook post today they posted this;
"Captain Schumann and the Crew of the Big Blue Sightseer would like to thank all of you for your support over the past 42 seasons (67 in total, counting the time that Captain Otto Stocker was at the helm). Unfortunately, due to circumstances beyond our control, the Big Blue Sightseer is now just another Wildwood memory. We will never forget all the smiling faces of the happy families that visited us throughout the years, as well as the good people of Cape May County who always had nice things to say about us."
Yesterday we had heard rumors of this story but was unable to verify the information. The only verification we had was that they had closed on Sept 1st and that the last time the boat was seen was on Friday as it left Cape May Harbor.
Gerry McGovern gives us a little history of the boat.
The Original Sightseer used to be PT-486. She was the 1st in the 486 class PT boat (1943) and was sent to Melville, RI as a training vessel. In 1954, she is purchased and converted to the "Sightseer".
In 1978, Captain Stocker sold the boat to Captain Schumann!
In 2000, the original Sightseer changed hands and the boat was sold to Captain Ronnie Sinn (Big Flamingo) and Captain Schumann bought the current aluminum Sightseer. Capt. Sinn was converting the old Sightseer back to a PT-109 replica!
Captain Sinn sold the boat in 2012 to Fleet Obsolete in Kingston, NY and she was transported by truck to New York (where she sits today).
If you have any memories of the Big Blue sightseer let us know on Facebook!
Check out these other Wildwood videos and article.