BREAKING: Morey's Closed Sunday April 15th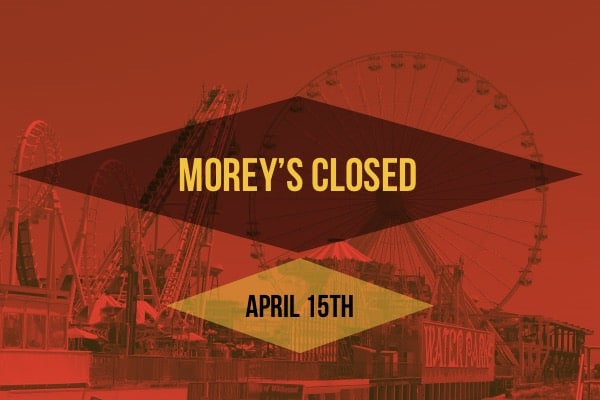 Unfortunately due to inclement weather forecasted for Sunday April 15th, Morey's Mariners Pier will be closed.
According to

weather.com

the weather is going to be, "Rain showers early with a steady, soaking rain later in the day. Increasing winds. Thunder possible. High 53F. Winds ENE at 20 to 30 mph. Chance of rain 100%."
However the front of the pier including; Jumbos, Curley's Fries, games, and Mariners Landing Arcade will be open
Morey's Piers will reopen next weekend Saturday April 21st from 12pm to 6pm and Sunday April 22nd from 12pm to 5pm.
Check out these articles below