Cape May To Host Ukrainian Week Events
Note from the Editor: Many of you may not know that my wife is from Ukraine and we have been fundraising since the invasion started to help her state's local military on the frontline.
Besides helping my wife's town and friends who are fighting for the same freedoms we have here in America, I do daily war updates on Tiktok. If you are interested in daily news reports please consider subscribing to us Tiktok at @JoeyContino2.
Any negative comments on Facebook will also be removed.
Every year, the third week of August marks a special occasion on the coast of southern New Jersey – Ukrainian Week! This vibrant tradition brings thousands of Ukrainians together, who travel from far and wide to gather in Ocean City, North Wildwood, Wildwood Crest, and Cape May, NJ.
Some streets are adorned with Ukrainian flags, proudly flying from every window and all over the coastline, creating a festive atmosphere that showcases the rich Ukrainian culture.
In Wildwood Crest, Ukrainians take to the beach with their flags to take pride in their country.
This year's Ukrainian Week promises to be even more remarkable and historic, as it will include a momentous event that has never been celebrated before.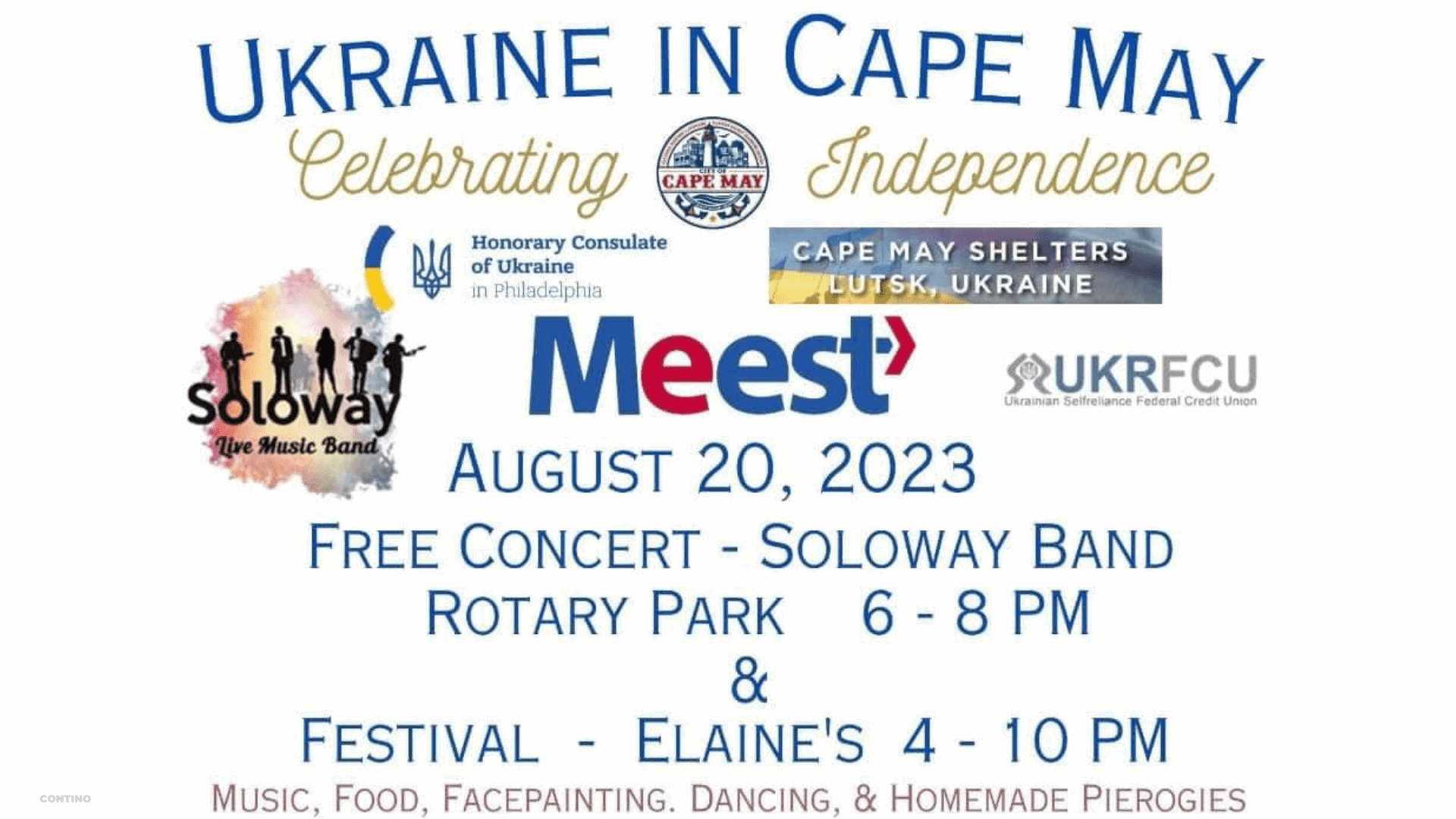 Also See: Battleship New Jersey to Undergo $5 Million Dry Docking for Restoration
Together with the administration of the City of Cape May, and with the support of Mayor Zack Mullock, whose family hails from Galicia, the opening of Ukie Week will coincide with a grand celebration of Ukraine's independence.
Last year Elaine's, located at 513 Lafayette Street in Cape May, held a fundraiser to help Ukraine and this year they are taking it to the next level.
From Friday, August 18th, to Sunday, August 27th, locals and visitors alike can enjoy the spirit of Ukraine at Elaine's.
Elaine's, the main co-organizer of the event, will offer special drinks that honor Ukraine, allowing everyone to savor the taste of Ukrainian beverages while immersing themselves in the country's rich heritage.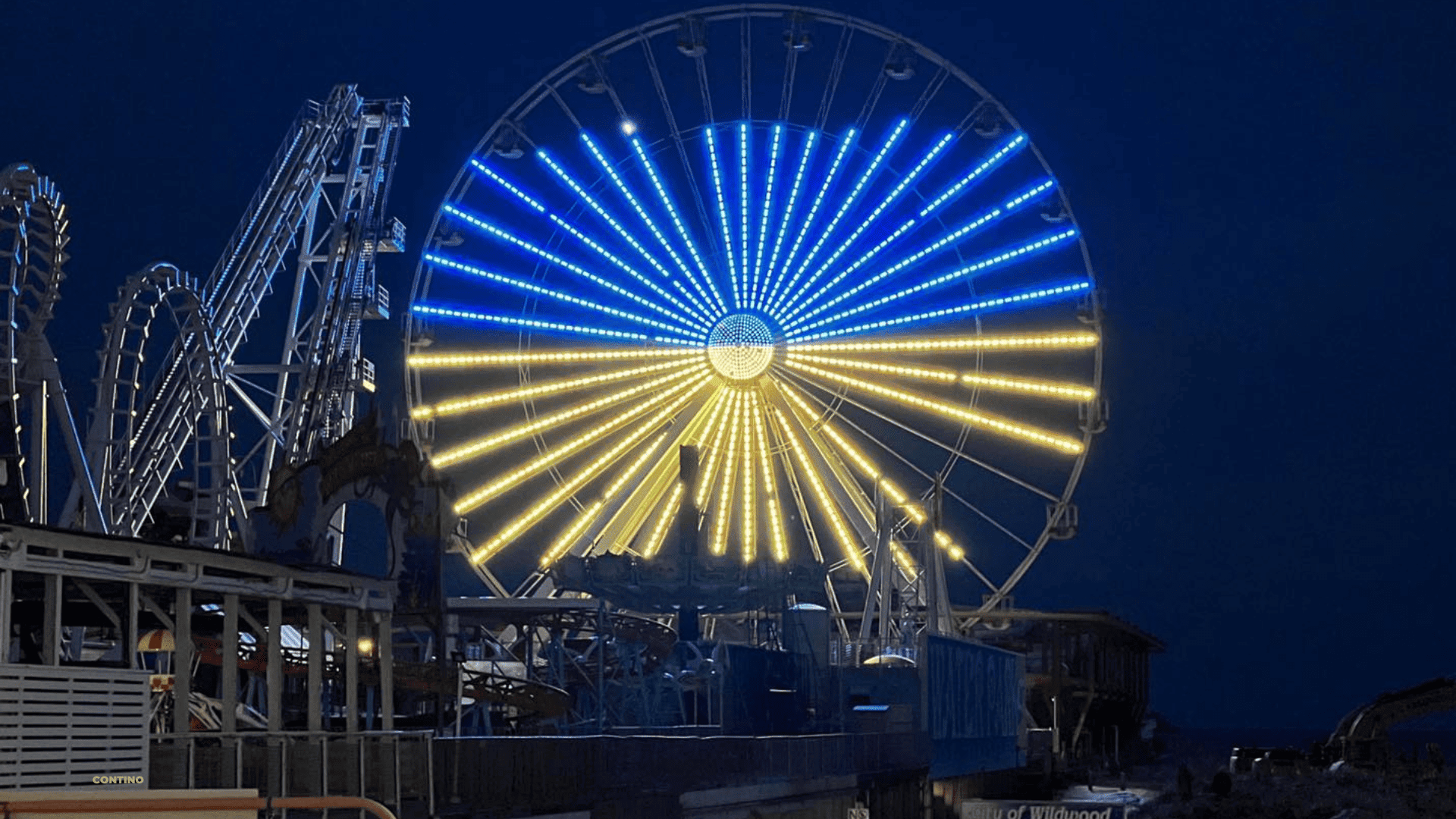 The highlight of the week will be on Sunday, August 20th, when Cape May's Rotary Park will be transformed into a real Ukrainian festival.
The fabulous Soloway Band will grace the stage, treating the audience to a mesmerizing performance that showcases the best of Ukrainian music and culture.
In case of rain, an alternate venue will be provided to ensure the celebration continues unhindered.
Attendees can indulge in an array of delectable treats, including homemade dumplings, delightful sweets, ice cream, and even champagne from Ukraine! Face painting and a raffle will add to the fun and excitement of the day.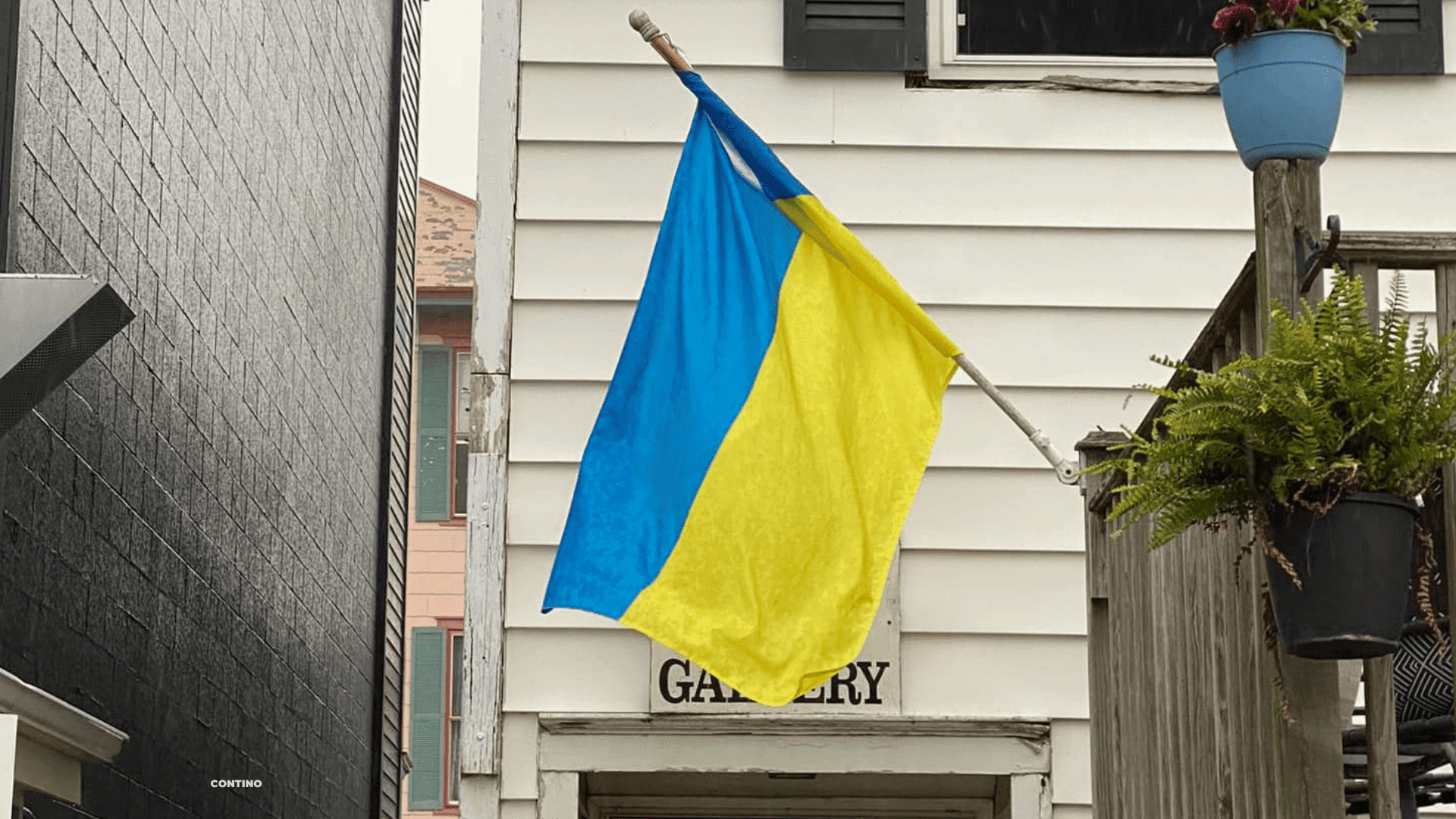 Also See: Fall Wildwood Classic Car Show Returning to the Wildwood Boardwalk
What makes this celebration even more special is the philanthropic aspect. The event is generously sponsored by various local businesses, with special thanks to MEEST-America, Inc. and Ukrainian Selfreliance FCU
All funds raised from the festival will be donated to the local charity, Cape May Shelters Lutsk, Ukraine.
By contributing to this noble cause, the celebration will not only bring joy to Cape May but also extend a helping hand to those in need in Ukraine, exemplifying the spirit of "One County helping Another Stay Alive."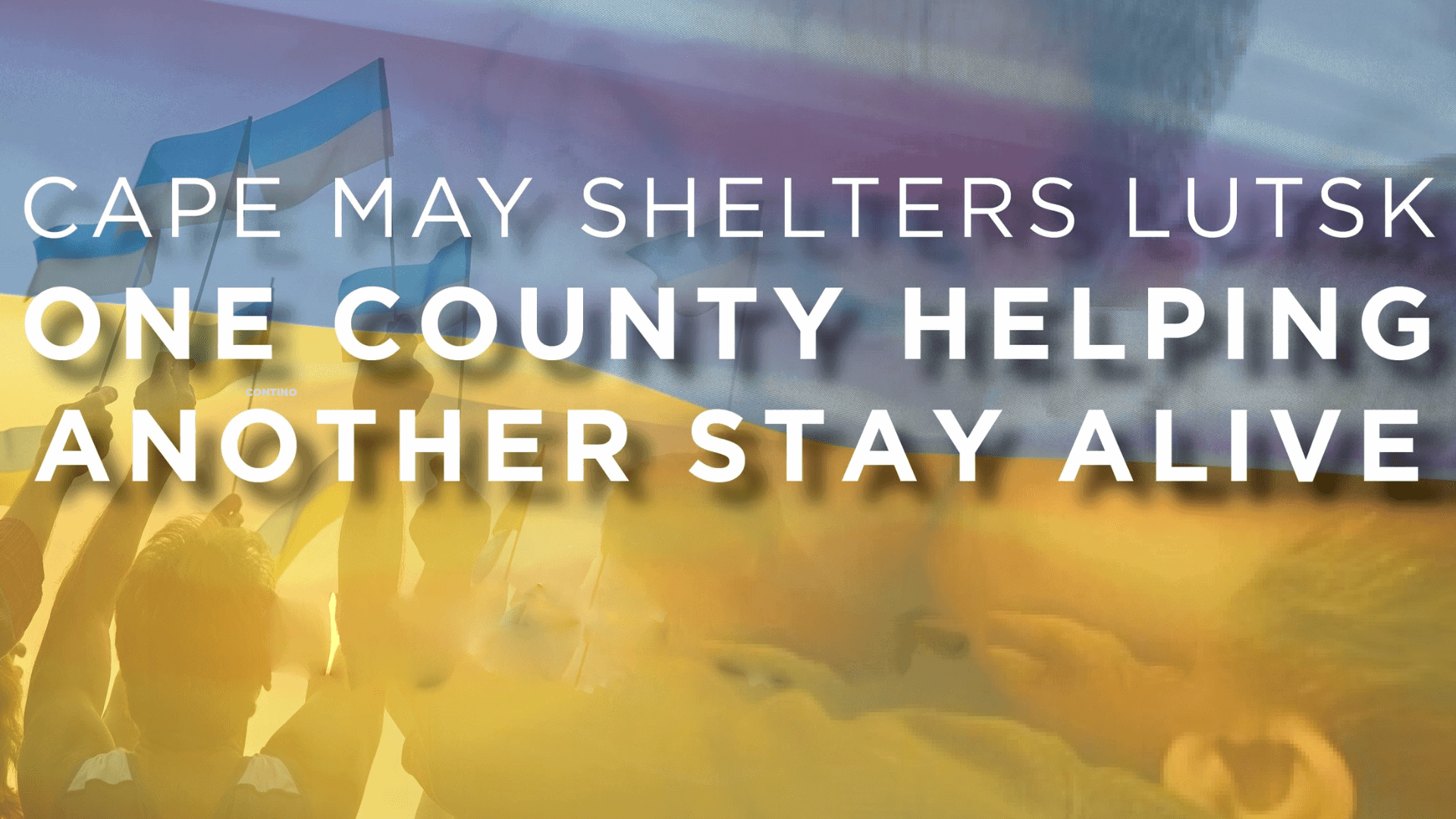 The concert at Rotary Park will be open to everyone, and admission is free, making it a truly inclusive event. The organizers encourage everyone to share the information with friends and family, extending the invitation to all who wish to join in support and celebration of Ukraine in historic Cape May, NJ.
This historic celebration marks a new chapter in the relationship between the Ukrainian community and Cape May. By officially recognizing Ukrainian Week at the NJ shore, the city demonstrates its appreciation for diversity and the richness of different cultures that come together in harmony.
So mark your calendars for August 18th to 27th, and don't miss this extraordinary opportunity to experience the vibrancy of Ukrainian culture, indulge in delectable treats, enjoy the captivating performance of the Soloway Band, and join hands in supporting the noble cause of Cape May Shelters Lutsk, Ukraine.
Let's come together as one community to celebrate Ukraine's independence.
For more details about the event, visit the Facebook event page: Ukraine in Cape May, NJ – Facebook Event