Construction Starts On NEW Wildwood Motel
We have some fantastic news for you all!
About a month ago we announced that a NEW motel was going to built at the vacant lot (4005 Atlantic Avenue) on the corner of Atlantic ave and Spencer Ave in Wildwood.
If you want to see our first update on the NEW motel use the link below.
The good news we have is that construction has stated on the new  "Paradise Hotel."
In the photo you can see that an outline of the foundation has been dug up.
Comparing the foundation to the preview photo on the sign, this looks to be the location of the steps, elevators and storage.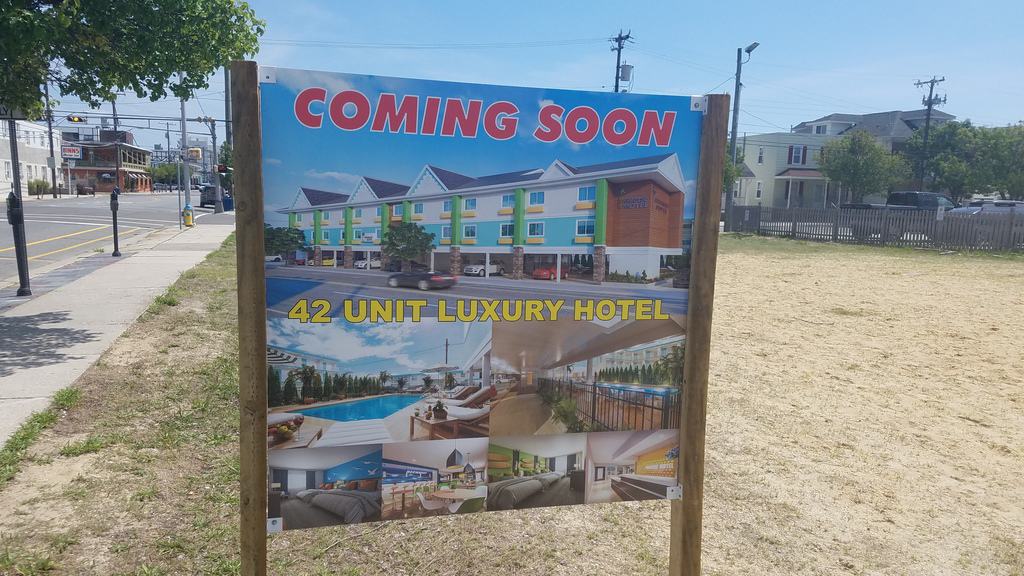 This isn't the only Motel construction taking place this year. In April we announced that The Le Voyageur Motel, located at 232 E Andrews Ave in Wildwood, had submitted a proposal to the City of Wildwood's Planning Board to expand it's motel size. Read the article below to learn more
Make sure you tune back in for more update on the NEW Wildwood motel!
Check out these articles!