Morey's Piers To Add Solar Canopy To Parking Lot
Morey's Piers is always at the forefront of green technologies.
Back in 2018, Morey's Piers installed 90-plus solar panels to the top of their 36,300 square foot maintenance building. This building sits on the old Hunt's Pier location at 2710 Boardwalk.
That investment over 30 years would reduce CO2 emissions into the atmosphere by 337 tons, the environmental equivalent of taking 12.4 million miles off the road or planting 126,000 trees.
Now Morey's is taking that green investment even further by adding a solar canopy to one of their largest parking lots.
2701 Ocean Ave is the parking lot located across from where the old Hunt's Pier location is today.
According to the application in the public notices, Morey's is looking to install "solar roofed carports within the existing free-standing parking love along with other improvements to the property."
A solar roofed carport or what it's commonly called, solar canopies, are elevated solar panels that are high enough for cars to park under them. They not only create energy but also create a shaded area.
These other improvements to the parking lot would be a landscaping buffer around the perimeter of the property, a new traffic pattern with two new driveways and new lights.
The application doesn't give a start date on the project.
We reached out to Morey's for a comment but didn't receive a response.
The application is now on the calendar of the Board of the City of

Wildwood

for September 13th at 6:00 P.M.
Check out mock-ups of the proposed solar canopy.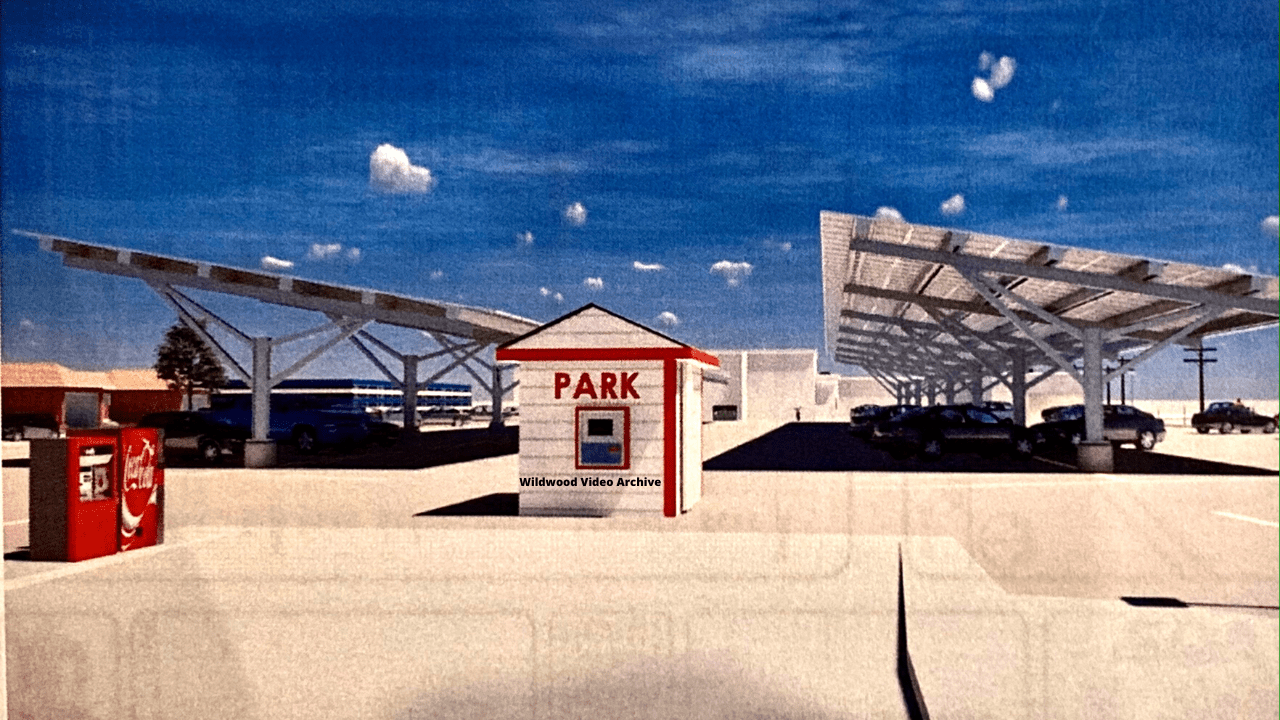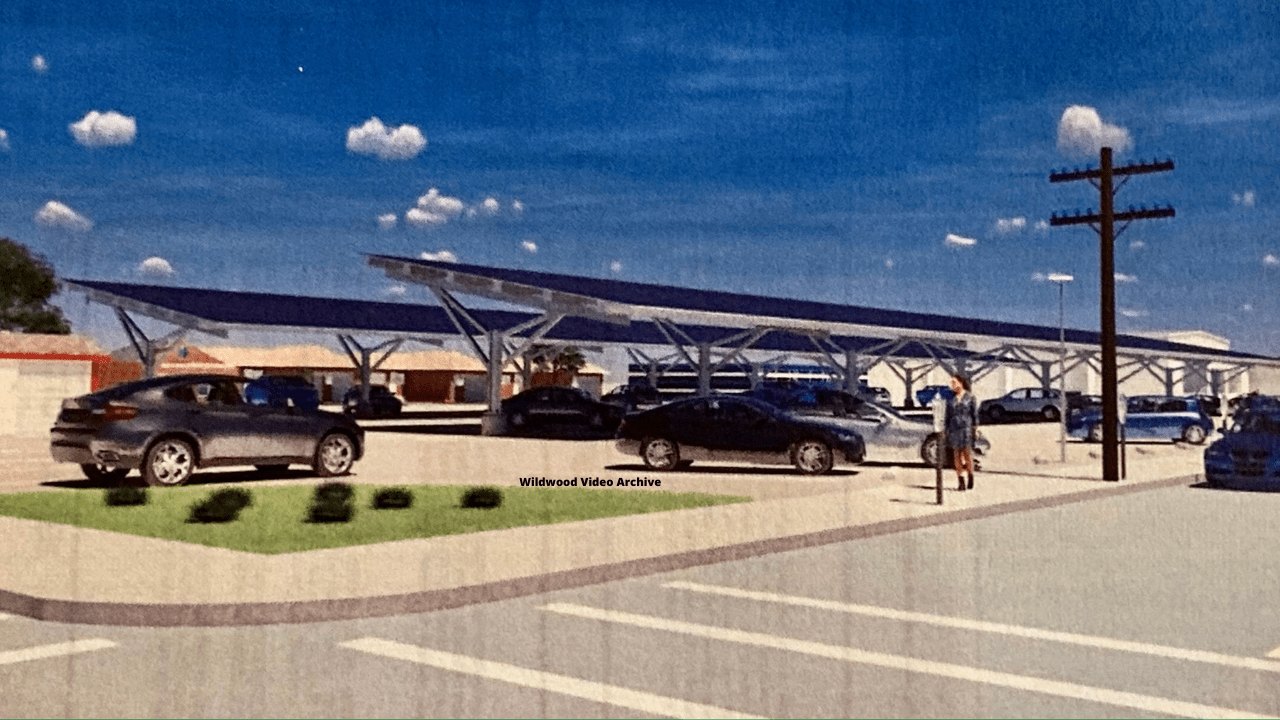 Check out these other Wildwood Videos and Articles