New At Morey's Piers for 2023
Summer 2023 is just around the corner and today Morey's Piers put out a press release to talk about some of the new things coming to the Piers this season.
These changes include things on and off the boardwalk as Morey's Pier has expanded their endeavors to include a golf course just off the island in Cape May Court House.
On the boardwalk, the Morey's have made two major changes both of which are detailed below.
Before we dive into these changes let's talk about opening dates.
Morey's amusement piers, including Mariner's, Surfside, and Adventure, will be operating from Friday to Monday, May 26-29 but their opening dates are quite different.
Starting this weekend (May 5th) , Friday, Saturday, and Sunday, only Mariners Pier will be open. Surfside Pier will open its season on Saturday, May 20th with Adventure Pier opening on the 26th.
The Raging Waters Water Park will commence its season on Saturday, June 3, while the Ocean Oasis Water Park will open on Saturday, June 17.
Now that opening days are out of the way, let's go over the new changes.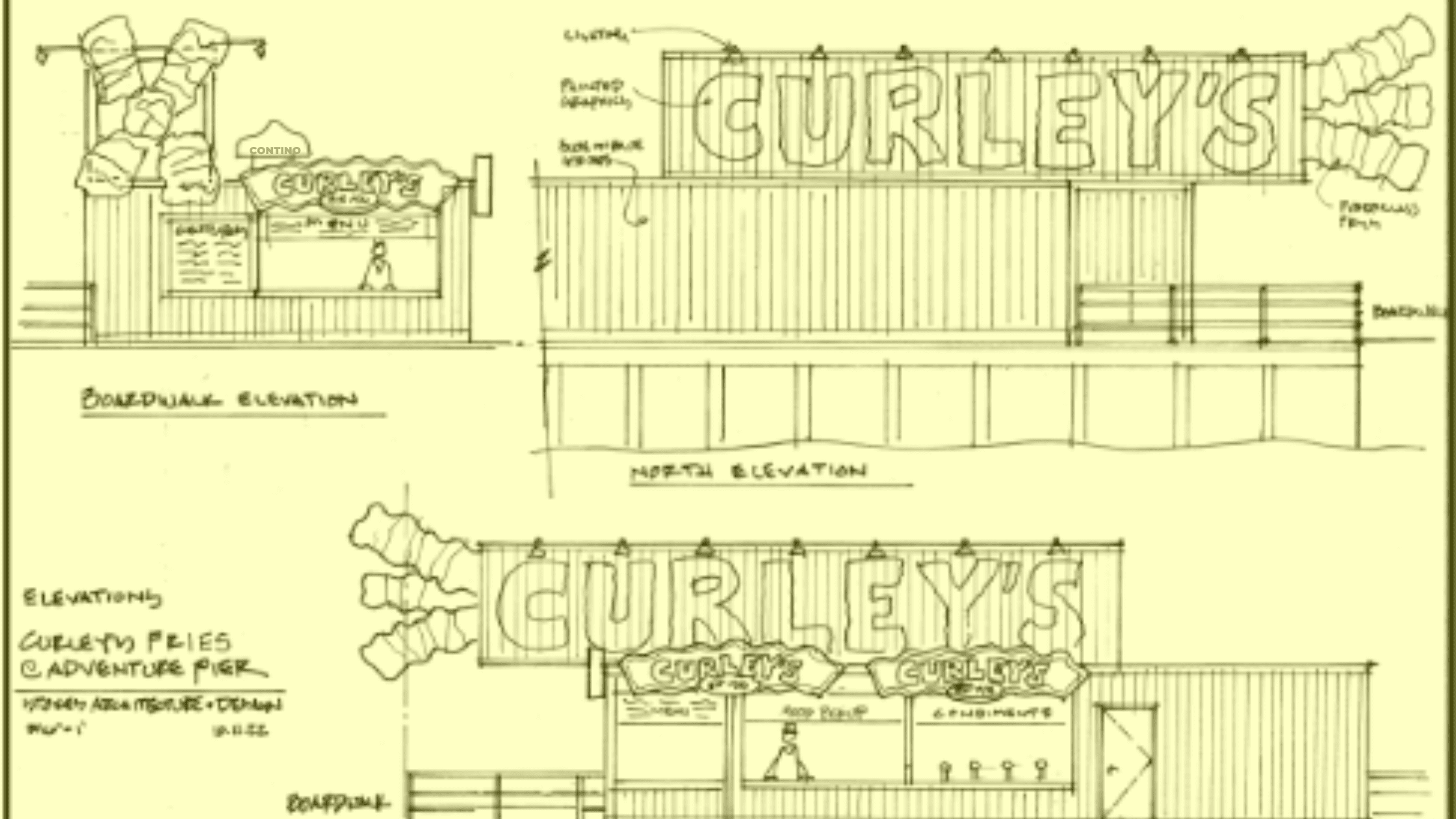 Curley's Fries at Adventure Pier + New Adventure Pier Facade
Curley's Fries, a boardwalk favorite since 1974, is expanding its presence on the Wildwood boardwalk by adding a third location. Visitors to the beach and boardwalk can now savor the world-famous fries and lemonade shakeups at the newest shipping container situated at Spencer Avenue and the Boardwalk.
These are the same shipping containers that are currently being installed at the front of Adventure Pier. These new shipping containers are creating a new food court.
This new project will see 14 additional containers up to 20 feet and 11 additional containers up to 40 feet added to the pier where these food establishments will be located.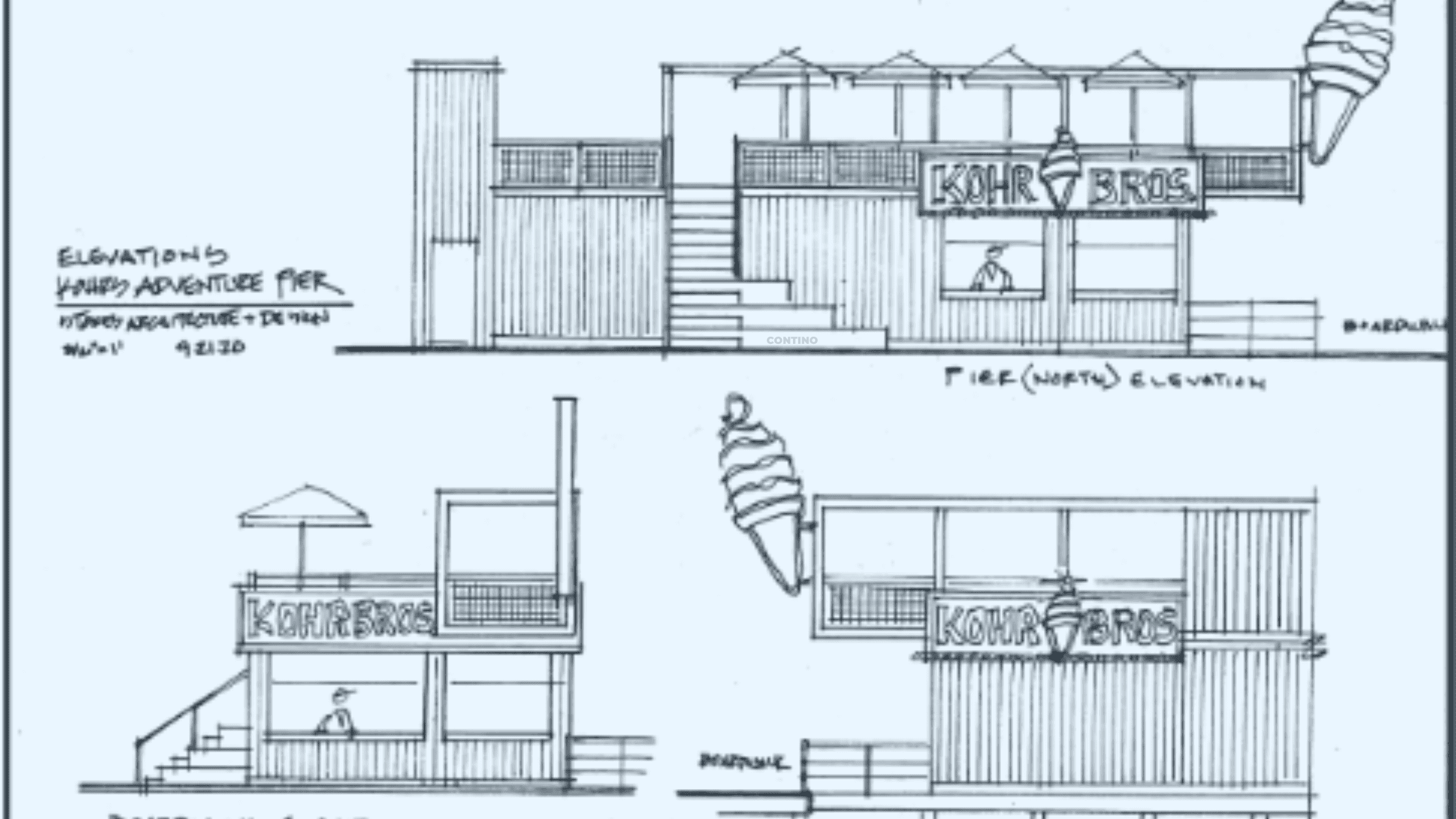 In order to make room for these new containers, Morey's had removed the Boat Tag attraction, a few games, and the Kohr Brother's building.
A new Kohr Brothers location will be inside one of these shipping containers, which is custom-designed and unique. It boasts rooftop seating, offering guests an excellent opportunity to relish their frozen custard while enjoying the breathtaking views of the beach and boardwalk.
Morey's Boat Tag is no longer located in the Wildwoods. It instead has been moved to Wilkes-Barre Pennsylvania. For more information on that Click Here.
There is no word on what other establishments will take over the other shipping containers being added to the pier.
The Wildwood Video Archive filmed a contraction update on Adventure Pier which you can view at the bottom of this article.
Founder's Grub and Pub
Just announced yesterday on Facebook, Jumbo's Grub and Pub is getting a rebrand into Founder's Grub and Pub.
Jack Morey, 2nd Generation Partner of Morey's Piers, says that Due to its [Founders] popularity, we decided that the restaurant needed some upgrades… So, we decided to rebrand the entire restaurant to celebrate our heritage and the people that contributed greatly to our industry.
Many ask where this name came from, and it's a great story. The Morey's wanted to honor the founders who helped build Morey's Piers into the beloved destination it is today. Since Morey's is still family owned and ran since 1969, they are referring to their parents who sank everything they had into the business.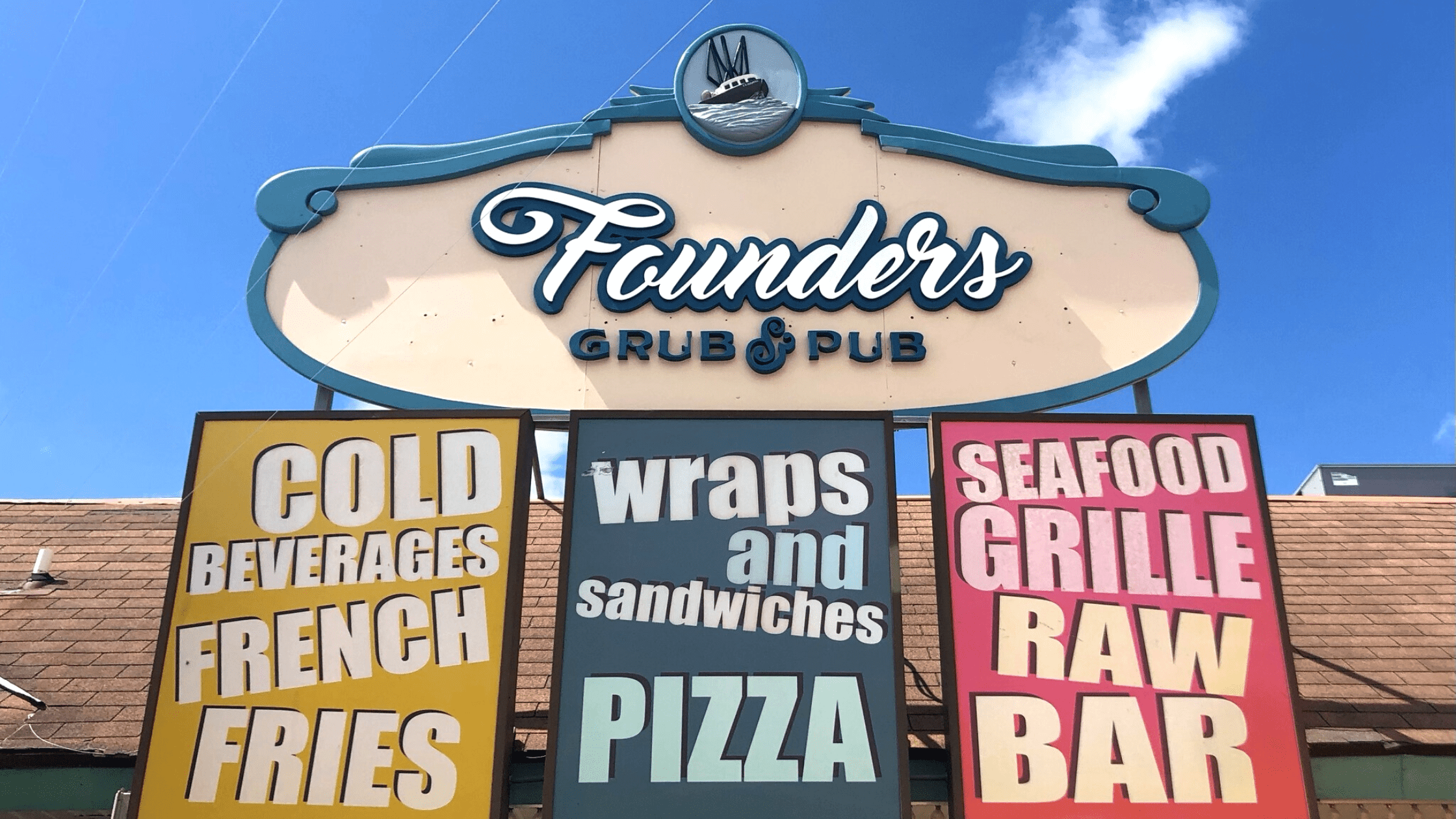 The restaurant's rebranding includes updated signage, new tabletops, nostalgic photographs, and an outstanding bar menu that pays homage to the creativity of seaside park entrepreneurs. Among the menu items are cocktails like Uncle Fred's Lemon Shakeup.
Photos were posted online showcasing the new signage outside of the building. To see all the photos Click Here.
Morey added that "Sometimes people, places, and things carry a certain intellectual durability that should be carried on and celebrated, this being one of them on perhaps the most classic and original of all piers dating back to the early 1900s."
Morey's Big Little 9 Par 3 Golf Course
Morey's biggest adventure is now owned by the Big Little 9 Golf Course located at 600 Bayberry Drive in Cape May Court House.
This used to be the former Laguna Oaks Golf Course and is only a short 10-minute drive from the boardwalk.
It is being branded as 'The Happiest Golf Course on Earth," because as Jack Morey says, "it's an extension of the Morey's brand that stands for quality, family hospitality, and entertainment."
The Big Little 9 is small in size but big in beauty, including the lakes, marshes, natural waste areas, flora, fauna, hidden smiley faces, and overall landscape architecture of the course and amenities.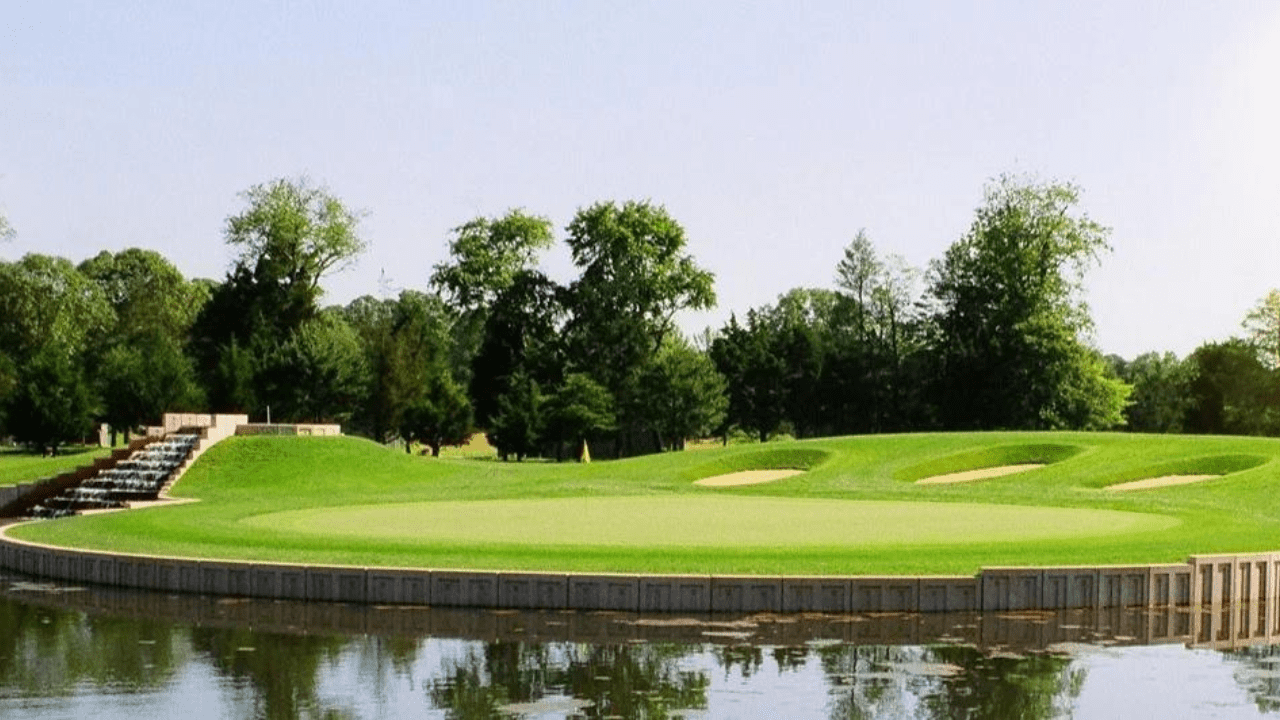 One of the new amenities is the addition of Cup of Bliss on the Green – a cafe offering coffee, cappuccino, lattes, cold beverages, and baked goods. The Club House has also been upgraded, offering a great collection of cool Big Little 9 merchandise.
For kids wanting to learn the sport or improve their game, the Big Little 9 is offering junior golf lessons with instructor Polly Pollock-Bell, a seasoned instructor and the only locally certified by US Kids Golf. Juniors aged 17 and younger can book a 45-minute private lesson to learn the basics or work on a particular aspect of their game.
For more information and how to book a slot for golf, Click Here.
The Wildwood Video Archive wants to wish Morey's Piers the best of luck in their 2023 summer season!