Hey folks! 
With the success of our first three Wildwood pins and with wonderful suggestions from our fans we created the North Wildwood Arch Pin! 
This North Wildwood Arch Pin recreates the 16th Street boardwalk arch with it's famous saying, "Through this arch walk the happiest people in the world"
This is a limited edition pin! Once we sell out we will not be selling anymore! (Only 130 will be sold) 
Currently you can purchase your Wildwood pin and will ship out by the next business day. 
Currently the price per pin in $10.50.
Below is a photos of the finished product. They are hot off the press and are still in it's PRE-SALE Price!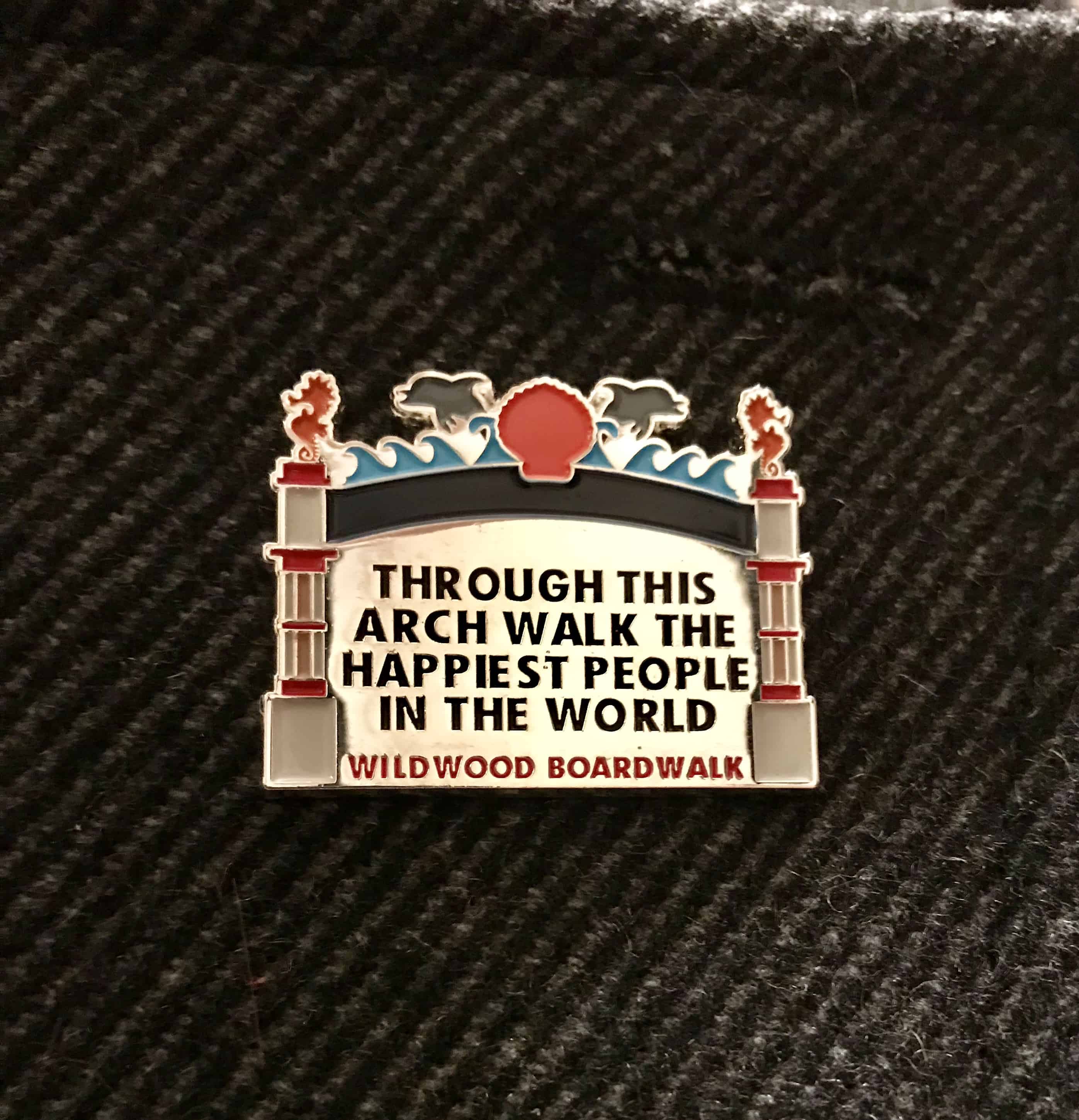 We also still have our Wildwood Holiday Sale going on now. You can purchase anything from shirts, Wildwood Calendars, mugs and more! Check out the sale by using the link below. 
Feel free to reach out to us with any questions
Check out these other links below!