NEW on the Wildwood Boardwalk 2023
With Summer 2023 finally here, the Wildwood Boardwalk is ready to welcome visitors from around the world. This summer the boardwalk is welcoming a ton of new businesses including restaurants, stores, and attractions.
The Wildwood Video Archive traveled the entire boardwalk to bring you videos and photos from the new businesses. You can check out the video at the bottom of this article.
Below is a brief description of each of these new Wildwood Boardwalk businesses.
North Wildwood
Bar Fore Sports Simulator
Bar Fore is set to make a significant mark in the Wildwoods with its introduction of the area's first virtual reality golf experience.
Located at 18th and the boardwalk under Montego Bay, this unique and innovative addition to the bar promises an immersive golfing adventure for both enthusiasts and casual players.
With cutting-edge technology and a lively atmosphere, Bar Fore is poised to become a go-to destination for golf and entertainment in the Wildwoods.
Quinn's Original Fudge Island
The Orignal Fudge Kitchen at 22nd and the Boardwalk closed up this past fall, and now Quinn's Original Fudge Island has taken over the location.
Fudge Island has renovated not only the full building but also introduced the best fudge on the boardwalk. Our favorite is Chocolate Cookie Crunch!
Stop by and watch them make fudge in the front window
Seaport Village Shore Décor
Rapunzel's, which used to be at 22nd and the Boardwalk, has moved off the Boardwalk to 23rd and New Jersey. This left the space open and Seaport Village Shore Décor moved in.
If you love Villa Gourmet, which is a few steps South, then you will love their sister ship Seaport Village Shore Décor.
They offer everything from nautical signs, candles, wind chimes, flags, and more.
Hotel Cabana:
After months of hard work, the Hotel Cabana Wildwood has officially held its grand opening, marking a new chapter in hospitality along the iconic Wildwood Boardwalk.
Located in the old Kings Inn Motel which is between 22nd an 23rd The Hotel Cabana has completely renovated the entire building bringing in high class to one of the few boardwalk motels.
Wildwood
New Wildwood Boardwalk
The city of Wildwood has been working hard on rebuilding 26th to Maple Ave. This is phase 2 of a multiple-year process that will see the entire length of the Wildwood section of the boardwalk reconstructed.
This phase included new railings, lights, and signs.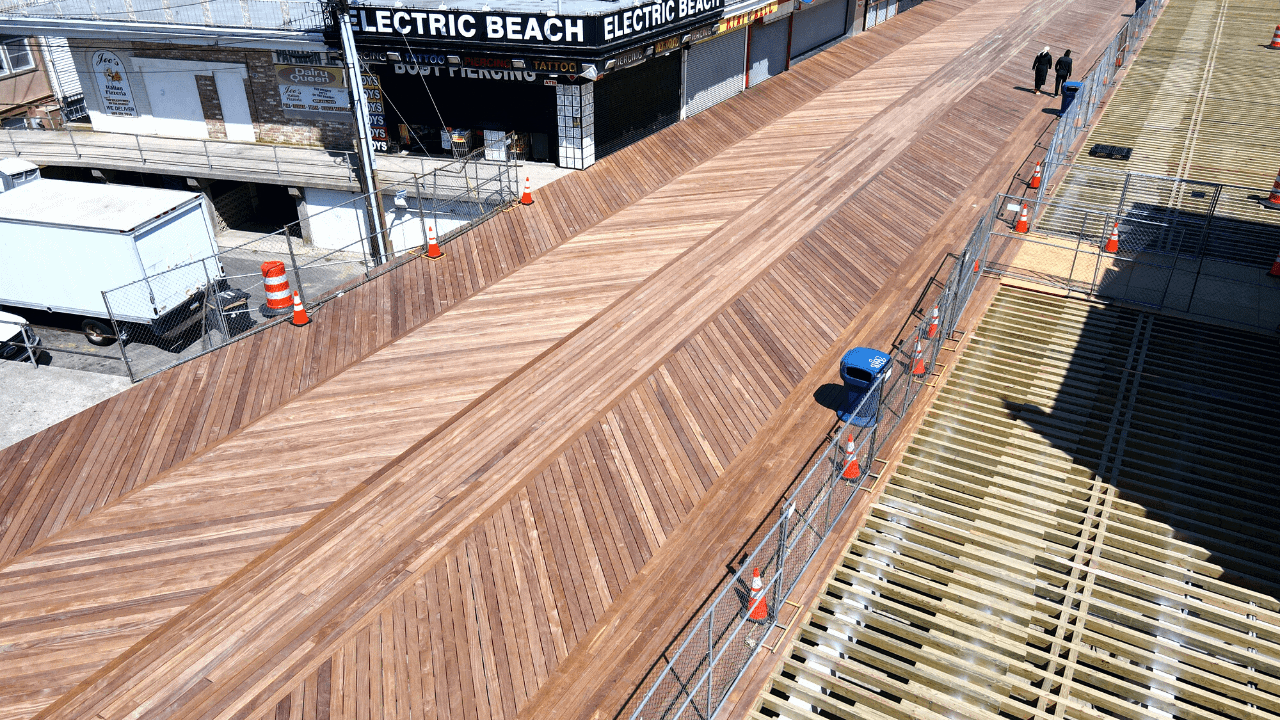 Otaku House
Otaku House is set to make its debut on the Wildwood Boardwalk, delighting anime and manga enthusiasts with its unique offerings.
Located at Oak Ave & The Boardwalk, the store promises to be a haven for fans, offering a wide range of merchandise, collectibles, and cosplay supplies.
Founder's Grub & Pub
Jumbo's Restaurant, located on the front of Mariner's Pier has been rebranded as Founder's Grub & Pub.
Named in honor of the founders of Morey's Piers, the transformation brings forth a fresh identity and an updated concept that combines delicious food with a lively pub atmosphere.
Food Hall on Adventure Pier
Adventure Pier is going through a massive transformation. Over the winter, the Boat Tag attraction along with the Kohrs Brother's building had been removed to make room for Morey's new Food Hall.
This Food Hall will continue the art box theme of using containers for building and will introduce many new food establishments. Here Curley's Fries will be opening up their third location and Kohr's brothers are getting a new two-story building. Other establishments will be coming in the future.
Capt'n Jacks
Capt'n Jacks, located inside the Boardwalk Mall, is going through a renovation. For summer 2023 they are adding a new outside deck. This new area will give you beautiful views looking up and down the boardwalk.
El Pilon Criollo
A new Latin Culinary Oasis has emerged on the Wildwood Boardwalk called El Pilón Criollo. Located at Roberts and the Boardwalk, they offer an array of delicious dishes from various Latin American countries.
The restaurant's vibrant atmosphere and authentic flavors transport visitors to a tropical oasis. With its diverse menu and dedication to quality, they have quickly become a must-visit destination for food lovers seeking a taste of Latin cuisine on the boardwalk.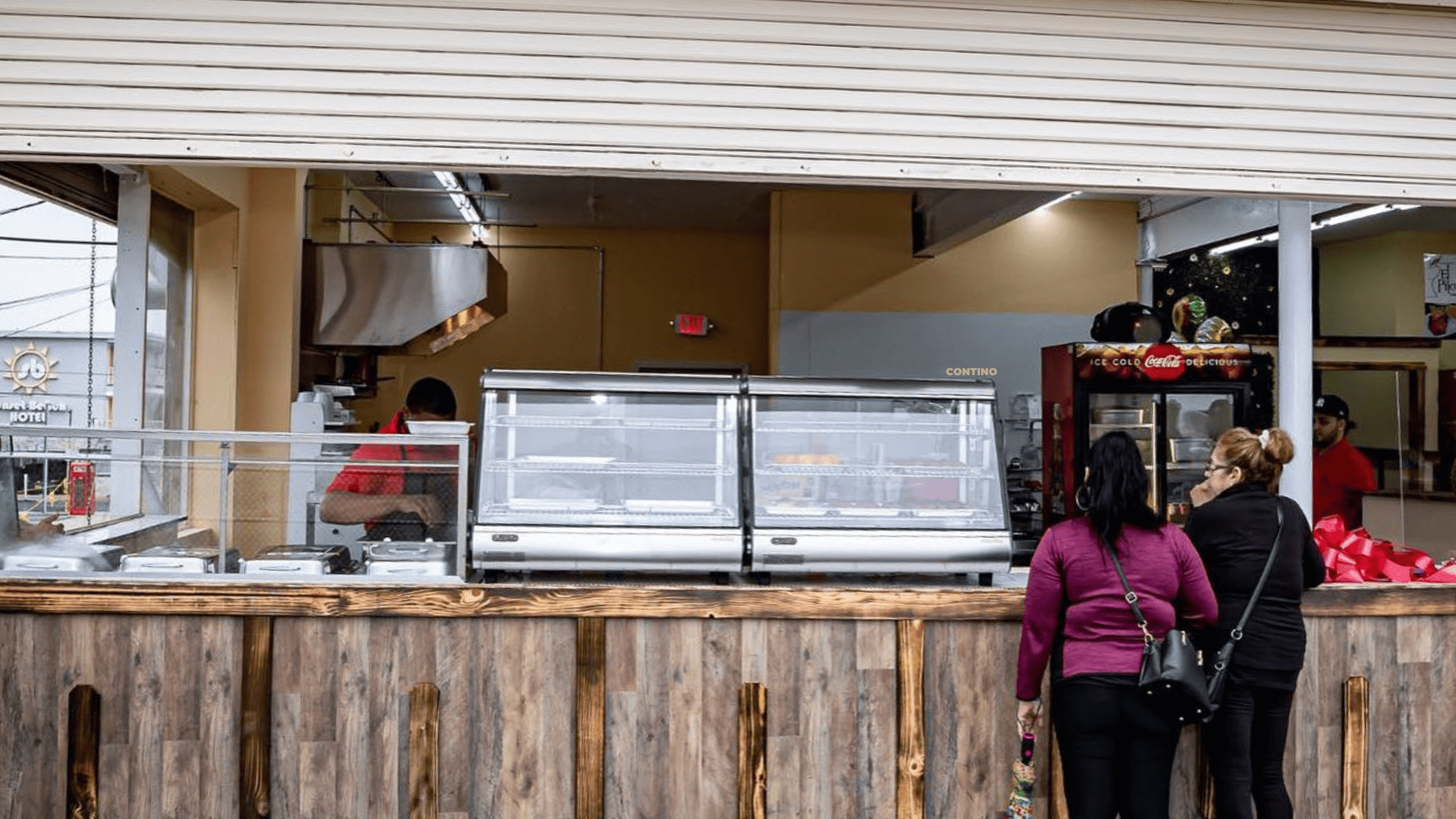 Extra Mention – Stephen's Restaurant
One extra mention is Stephen's Restaurant. Located just off the boardwalk at Wildwood and the boardwalk, Stephen's Restaurant is taking over the hold of the old Nan and Pops.
Stephen's is a highly acclaimed dining destination, offering a remarkable culinary experience to its patrons. With a focus on exceptional flavors and top-notch service.
Below is the WVA tour video. Before you watch we ask you to please subscribe. We are trying to hit 100,000 subscribers by Labor Day.