North Shore Bar & Kitchen Renovation Mockups
Two weeks ago we announced that North Shore Bar & Kitchen was going to have a major renovation.
Today North Shore Bar & Kitchen, which is located at 301 N New York Ave in North Wildwood, finally gave us mock-ups for their renovation. (and they look swell).
For those who don't know, North Shore Bar & Kitchen submitted an application with the Planning and Zoning board of North Wildwood.
The North Shore Bar & Kitchen application called for;
a "complete interior and exterior renovations to the existing structure. The proposed exterior renovations include the demolition of the existing second floor and portions of the first floor and the construction of a new partially enclosed deck on the second floor. Cosmetic updates to the exterior of the building are also proposed."
A public hearing was scheduled for January 12th and in the end, they were approved!
In a Facebook post online today they showed us the final designs. Check them out below.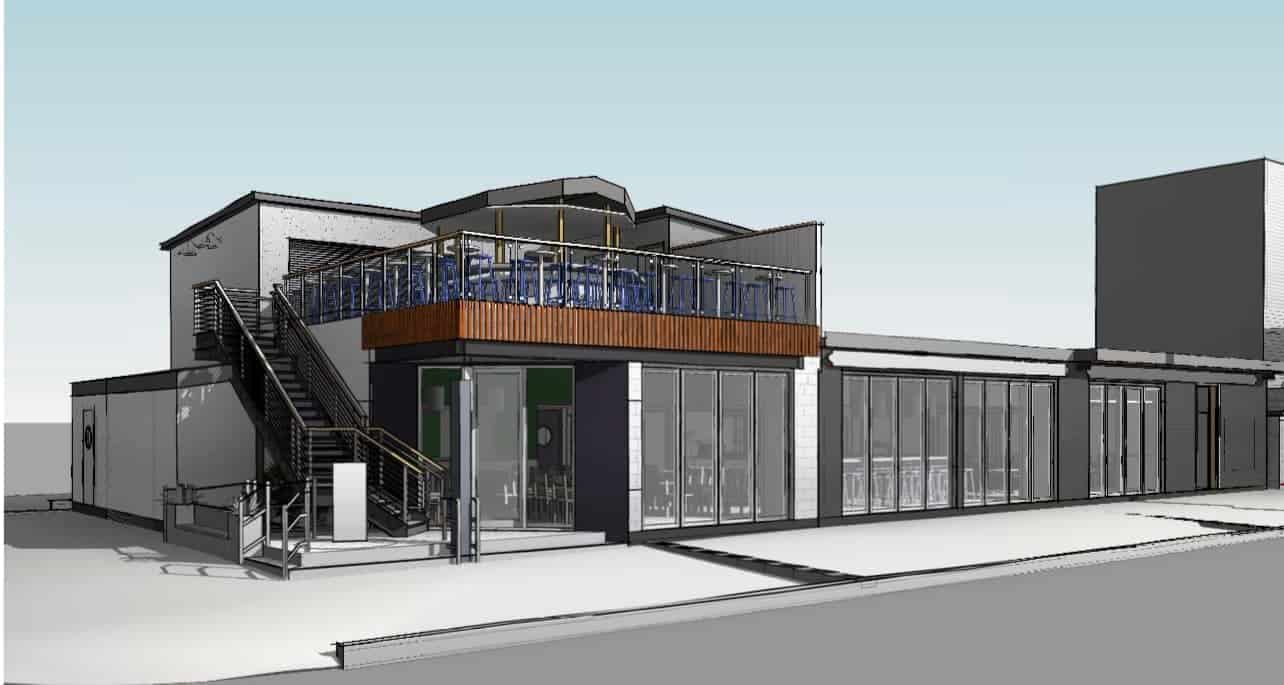 The North Shore Bar & Kitchen hopes to get underway this upcoming Spring. Gone will be the house that the main bar sits in.
This new look will bring that location into a futuristic look, and is something I know all visitors will enjoy!
Stay tuned as we bring you updates on this project.
Check out these other Wildwood videos and articles
Santucci's Opening This Summer in Wildwood!
Admiral Motel Under Renovations – Wildwood Crest
Below is our monthly Wildwood Construction project video. In this video, we go through all the projects taking place in the Wildwoods (from Anglesea to Diamond Beach). The North Shore Bar & Kitchen renovation will be in our February video.
If you like our video please consider becoming a Patron at https://www.patreon.com/WildwoodVideoArchive It's with this support that we are able to make 2-3 videos per week on our YouTube channel.