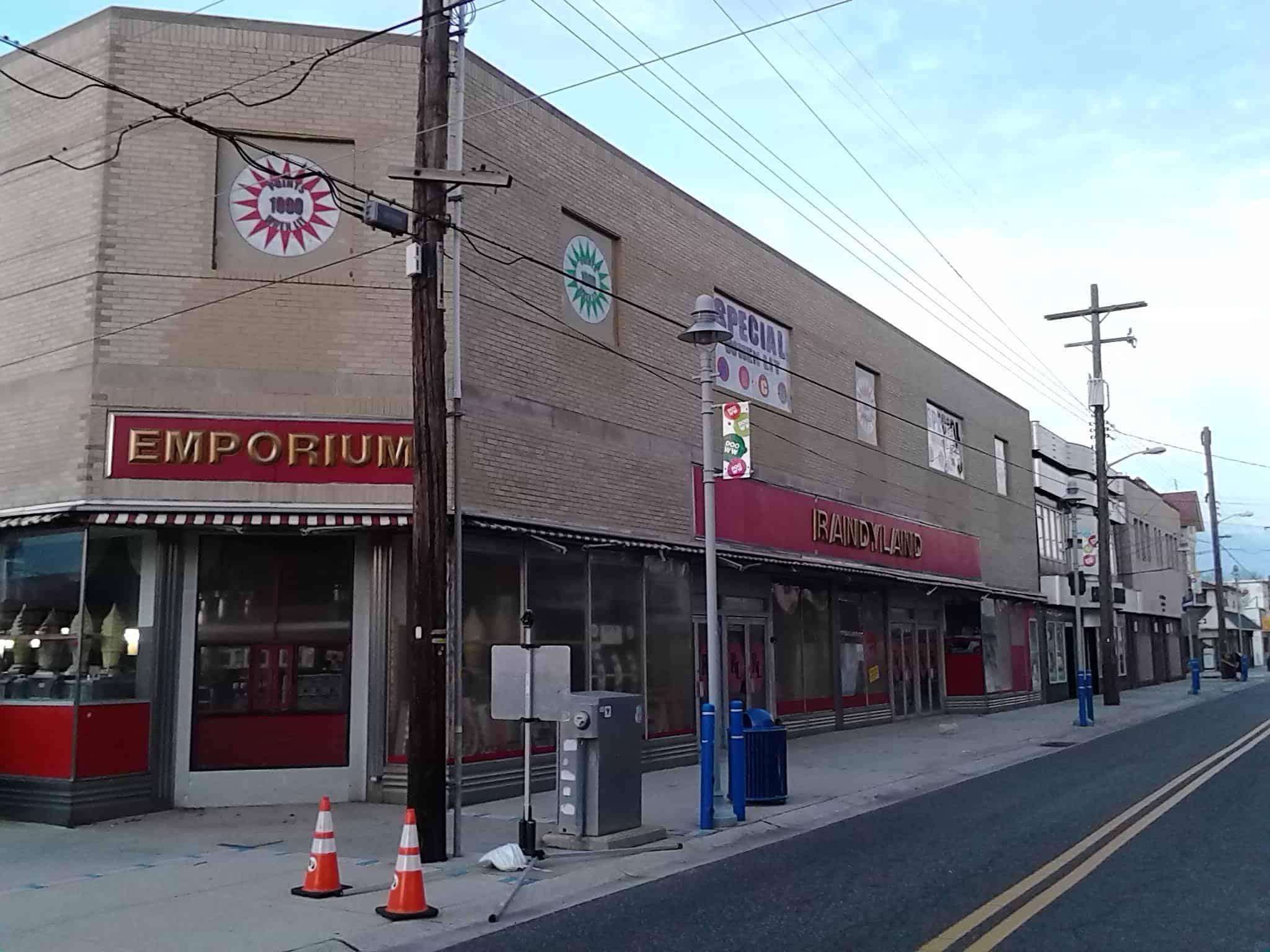 Randy's Retro Arcade is Back!!!
Hey folks!!!!
We have some fantastic news!!! Randy Senna, who owned the retro arcade at the Boardwalk Mall, just got approved by the City of Wildwood's planning board to open his location at 141 East Wildwood, Ave!! (located around the corner from Randyland.
In a post of Facebook this is what Randy said;
"
An application was made to the Wildwood Planning and Zoning Board, to allow Zoning Variance for the operation of my Retro Arcade on Wildwood Ave.
My Landlords at this new location had made this application in effort to permit the Retro Arcade thus having a tenant at the location.
It was explained to the Board by the Lawyer for the Landlord, who also build the building a bit more then 10 years ago, that in the last ten years, they have done everything possible to get a tenant at the location, and with the exception of having a Hair Salon which was there about 8 weeks, and a prop ware house for a few weeks, for the Movie Wetlands, which was filmed in Wildwood a few years back, and never was widely released, the building has remained EMPTY all that time.
The Board was more interested in speaking with me about what I was planning on doing.
I started by stating that everyone here knows who I am… I come with a certain amount of Celebrity Status…
I explained that simply by Googling my name you will find pages of stories about me, and my point is that all of my Celebrity has to do with what I do.
I have spent the last 40 years in the Amusement Business and preserving the HISTORY when no one else cared.
I explained that we here were all about the same age, and that what I saved is something that we all did when we were young.
My plan is to do the same as I did at the Boardwalk Mall, operating a Retro Arcade where folks step back in time into their childhood.
The Board was interested in how I was going to charge people, as an admission or what…
I explained that there are many ways which it can be done…
I explained that there have been several Pinball Museums pop up across the country and they mostly all charge by the hour giving people a wrist band….
I added that almost ALL of these places are only successful because they serve alcohol, and their real money is made on the drinks; the games only only the theme of the Bar…
I added that I do not operate that way; I do not drink.
My plan is to allow people to just put their coins in the games as we are selling moments in time as they escape into their games being played.
They asked what my planed hours of operation would be, and I replied I simple do not know what will work in this location…
If you asked me what works on the Boardwalk, I can tell you ..
Between 8 and 11 at night is the busy time on the Boardwalk… But I do not know if people will be over on Wildwood Ave at Pacific Ave at that time…
I expect to be open when ever any other type of business would be open, and business will dictate what works and what does not work…
I pointed out that the City just built a park across the street, and they will have early morning events…
Maybe this area will have early business that the Boardwalk would not have…
The Lawyer pointed out that there was a Patio Bar within a Block which is open till 2am and that we do not believe there would be kids out at 2am playing pinball…
The issue of signage was brought up by the Board, and I explained that the Condo Association said that I could NOT have any signs…
The Board seemed a bit surprised at this and seemed to take a non opposed view to signs noting that any would have to be approved if they were allowed…
I added that I would love to have signs, if the condo would so allow.
The Lawyer for the City added that the Master Plan for the Zoning Area is an Entertainment Commercial District, and although it dos not specifically list a permitted use for an Arcade, the plan calls for things which would attract tourism of all types, and that this use would certainly fall into the category which already exists.
Vince Fulginetti, who is a life long resident of Wildwood, and the owner of an adjoining property, appeared at the Hearing and spoke on behalf of WANTING the Board to APPROVE this Application.
Vince pointed out that Wildwood Ave was once completely Commercial on both sides of the street right down to New Jersey Ave…
He mentioned the names of stores which once were there, and have long been turn down as condos where build in the center areas of this block, noting that the Street was a COMMERCIAL STREET, and any residential came later.
Vince pointed out that apartments above stores was always the way it was on Pacific Ave, and if you look at the Condos on both 1900 and Cressy Ave, there is plenty of condos ABOVE the arcades… That's just the way it is…
And that any noise from the Arcade would be FAR LESS that what comes from the open BAR just down the street.
The Board took a vote and as the names of the Board Members were called as in a role call, each Board Member voted YES.
It was a unanimous decesion and the Use has now been APPROVED.
Now the Landlords must do the required renovation to get the final approvals, which will include electrical wiring and any other issues the Construction Department so requires.
This will take a bit of time I would expect, however at some point during this summer, the Retro Arcade will be open!…..
If you wish the read the rest of the announcement use the link below.
As you know, Randy and the retro arcade were not renewed for their space in the Boardwalk Mall. You can read about that in the article below.
As soon as we hear about opening dates and times we will let you know!
So what do you think? Are you excited to go?