The Brittany Motel's Roof Blown Off (Photos)
Tropical Storm Isaias really did a number on Cape May Country today. Winds reaching over 65mph hit the Wildwoods causing much damage to properties.
Around 9:50 this morning the NWOEM issues a tornado warning for our area. While Wildwood never got a tornado we still saw major winds. Ocean City New Jersey did see a tornado though. You can check out that video below.
The Brittany Motel, located at 3710 Atlantic Ave in Wildwood, had it's roof blown off from the heavy winds. Below are the photos of the damage.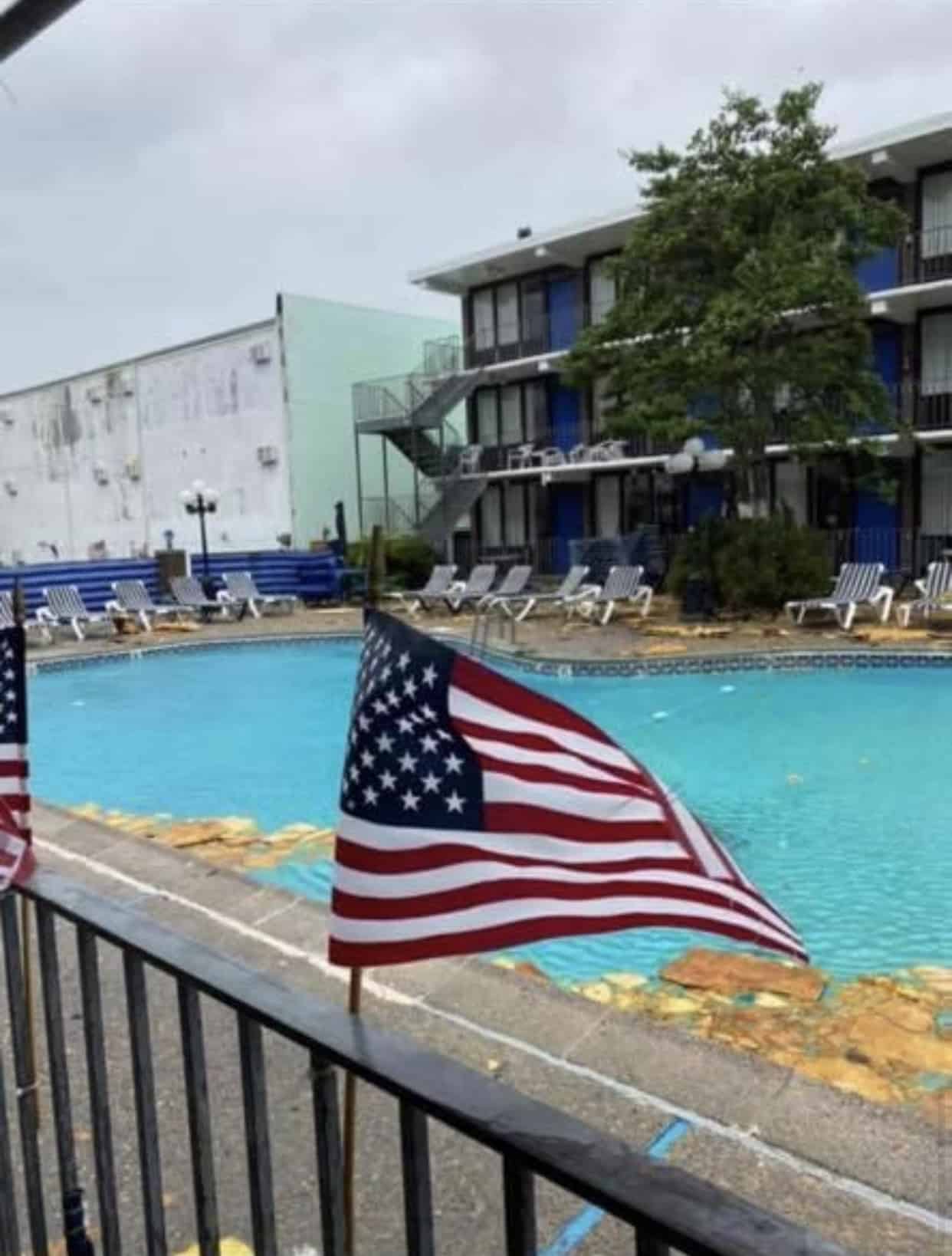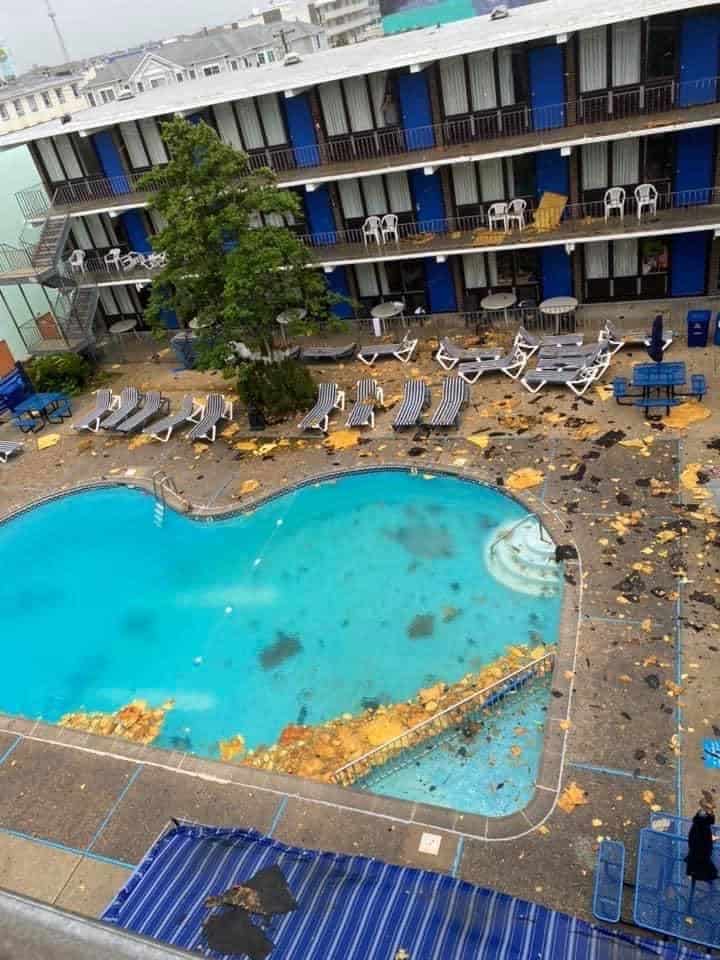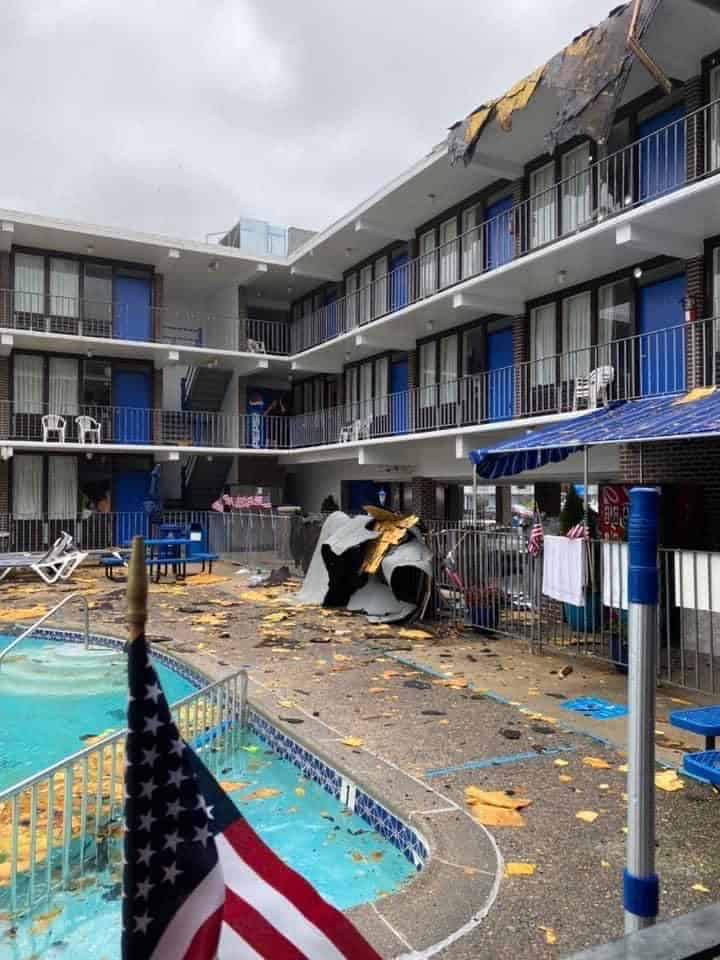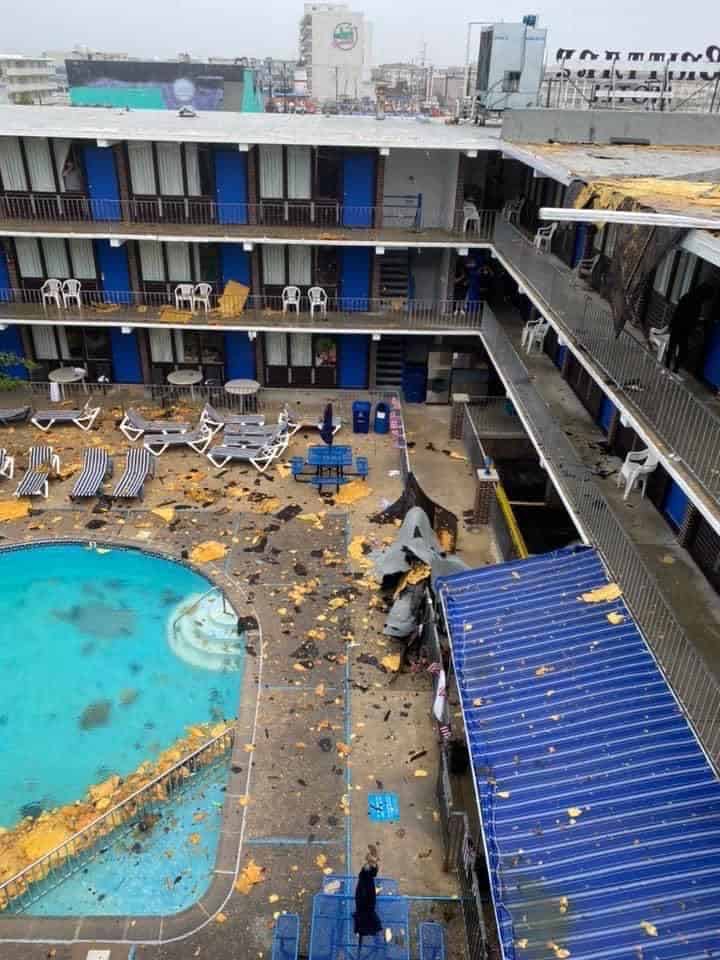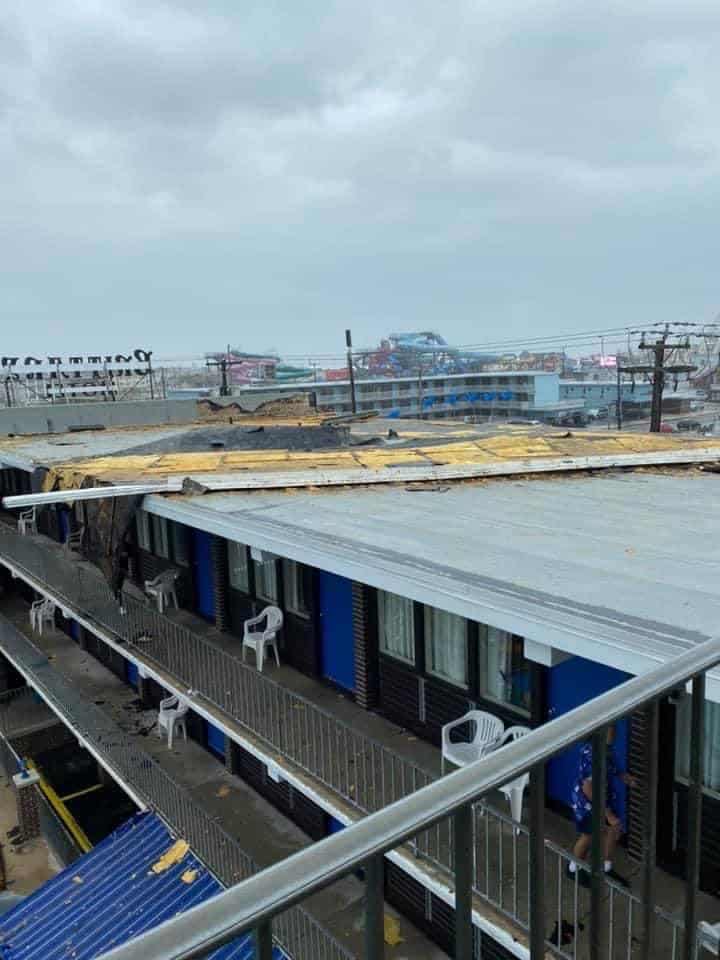 Tune back later for more videos and pictures.