The Wildwoods Memorial Day Weekend Events 2023
This weekend is the unofficial start of the summer season, Memorial Day Weekend. There are so many amazing events taking place in the Wildwoods this weekend. Below is a list.
As a note, Friday Night Fireworks do not start until Friday, June 23rd
Unlocking of the Ocean Ceremony – Friday, May 26th
Get ready to sink your toes in the sand! We invite you to join us as we kick off the summer season at the beach adjacent to the Wildwoods Convention Center at precisely 12:00 noon. A grand, intricately designed key will be employed to symbolically "unlock" the vast ocean, accompanied by esteemed tourism and city representatives, as well as esteemed guest speakers. Best of all, this event comes at no cost to attend.
Wildwoods International Kite Festival May 26th-29th
Join us at the scenic Rio Grande Avenue beach in Wildwood, both outdoors and inside the Wildwoods Convention Center for the Wildwoods International Kite Festival.
Festivities following the Unlocking of the Ocean include the opening of the Kite Sales Tent, Friday Night Social via the local kite club and the 9:00 pm Illuminated Night Kite Fly. Saturday includes the Silent and Loud Auctions (open to all); Saturday and Sunday include the flying of large inflatable kites, team flying, and family games. Monday features the World Indoor Kite Exhibition inside the Wildwoods Convention Center. FREE to spectators! Visit SkyFestivals.com
Also See: Wildwood Bans Alcohol on the Beach
Downtown Wildwood Farmers Market – Saturday, May 27th – Opening Weekend
THE place to be every Saturday morning from Memorial Day to Labor Day Weekend from 8 a.m. – 12:30 p.m.! Each week you will find over 60 vendors spread across both sides of Pacific Avenue in Byrne Plaza, at Oak, as well as the original Farmers Market Lot at Schellenger Ave.
Memorial Day Weekend Boardwalk Craft Show – May 27th-28th
Boardwalk Craft Show on the Boardwalk at Rio Grande Avenue, rain or shine on May 27 & 28, 2023. Artisans, handmade craft items, boutique items, gifts & more… Saturday from 9 a.m. – 5 p.m. & Sunday from 9 a.m. – 4 p.m. BoardwalkCrafts.com
Patrick Corcoran 5K Memorial Day Run – Sunday, May 28th
On Sunday, May 28, 2023, the fifth annual Run to Remember will be held in North Wildwood to benefit our veterans and those that have lost loved ones in service to their county. This run is going towards a great cause for our veterans who have guarded our borders and protected our country. All proceeds from this event will be donated to our veterans. Pre-registration fees will be $30, and for the day of the race $35. Registration begins at 7:30 a.m. and the race starts at 8:30 a.m.
Sun Rise on Sunday Lead Off Ceremony – Sunday, May 28th – Opening Weekend
A free weekly ceremony every Sunday morning to raise the casket flag of a Veteran to honor and remember ALL Veterans, held at the Lou Booth Amphitheater at 2nd and Ocean Avenues in North Wildwood. Arrive 10 minutes before sunrise to participate in a 20-minute tribute and inspirational message at the most beautiful vista on the Jersey Shore.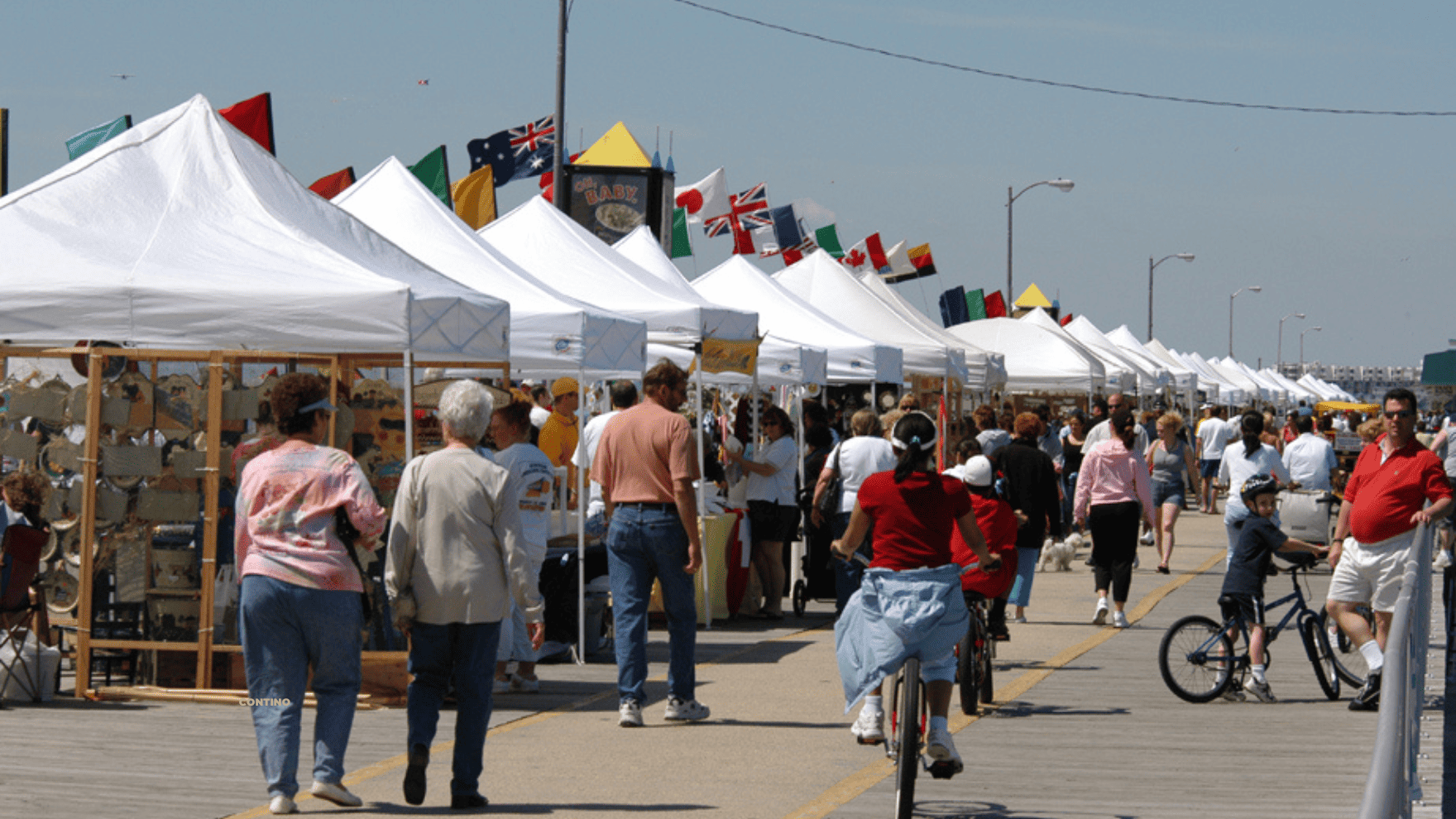 Also See: Cape Square Delays Opening
Wildwood Crest Summer Kick-Off Concert – Sunday, May 28th
Centennial Park, Fern Rd. & Ocean Ave., Wildwood Crest. 7 p.m. Tonight's entertainment is "Coast 2 Coast", a creative cover band with a flair for originality spanning genres that include pop, R&B, jazz, soul, alternative, funk, dance, hip hop, and reggae. FREE! Bring a blanket or beach chair. 609.523.0202 or WildwoodCrest.org
North Wildwood Memorial Day Ceremony – Monday, May 29th
A Memorial Day Ceremony will be held at the North Wildwood Veterans Monument, located at Spruce and New York Avenues at 10 a.m., hosted by the VFW Post 5941. There will also be a service earlier that morning at 9:30 a.m. at the Hereford Inlet Lighthouse flagpole where the names of the VFW Post 5941 members who have deceased since last Memorial Day will be read and their service honored. For more information, call 609.729.5832.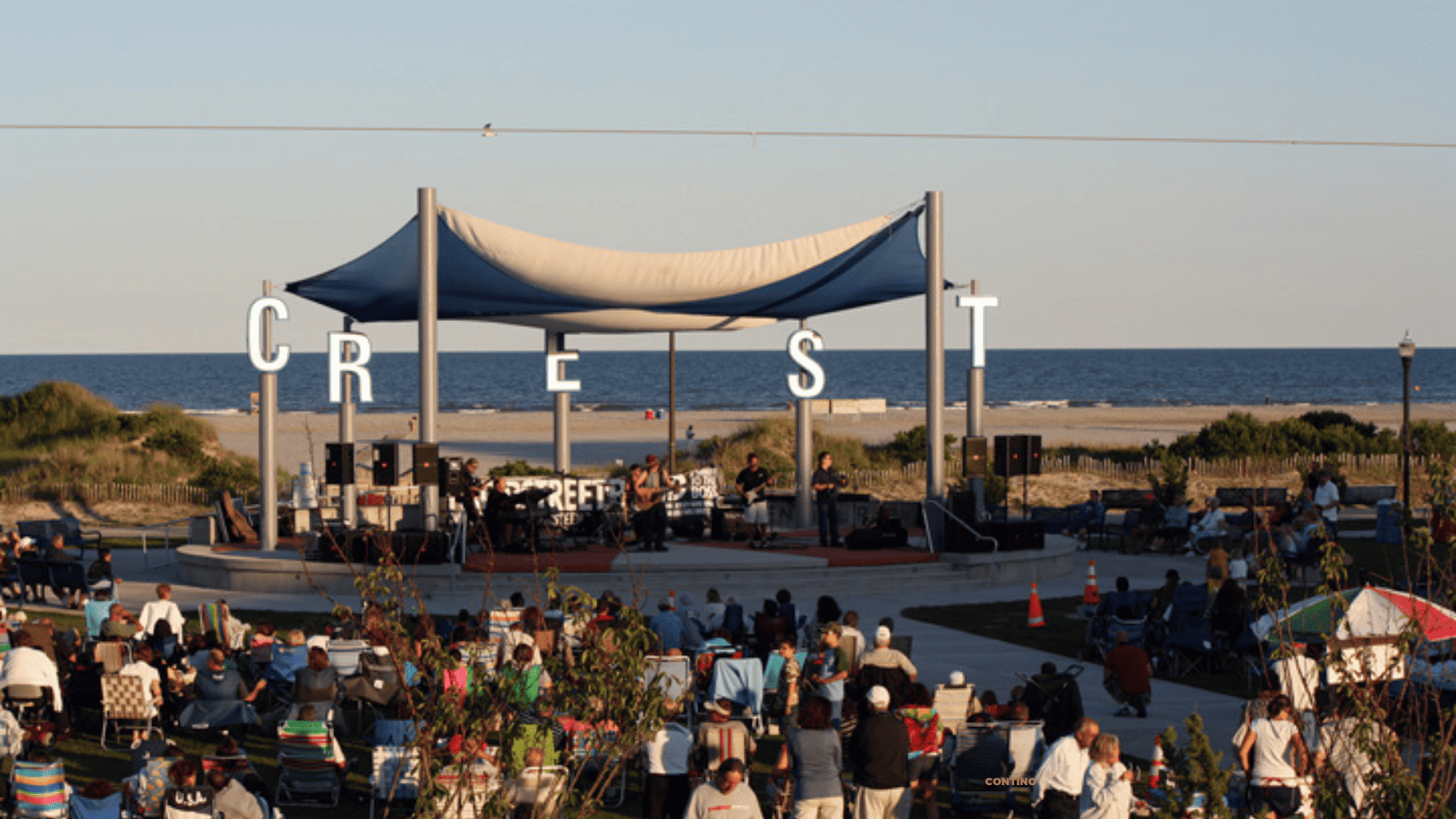 Wildwood Memorial Day Ceremony – Monday, May 29th
The annual Memorial Day ceremony will take place on the front lawn of American Legion Post 184, Wildwood to honor our nation's fallen heroes. The ceremony begins at 11 a.m. For more information call 609.522.3613 or visit Legion184.org
Check out all of the new businesses on the boardwalk by watching the video below. Before you watch please consider subscribing.