Wildwood Holiday Sale Going On Now!!
Are you looking for the perfect stocking stuffer for the Wildwood fan in your house or at your work? We are continuing our tradition of selling some Wildwood related gifts for the Holidays.
This year we are selling our 2018 Wildwood Calendar and tons of new additions to the Holiday sale.

Products are explained below. (Keep scrolling down to see all the products)
The 2018 Wildwood Art Calendar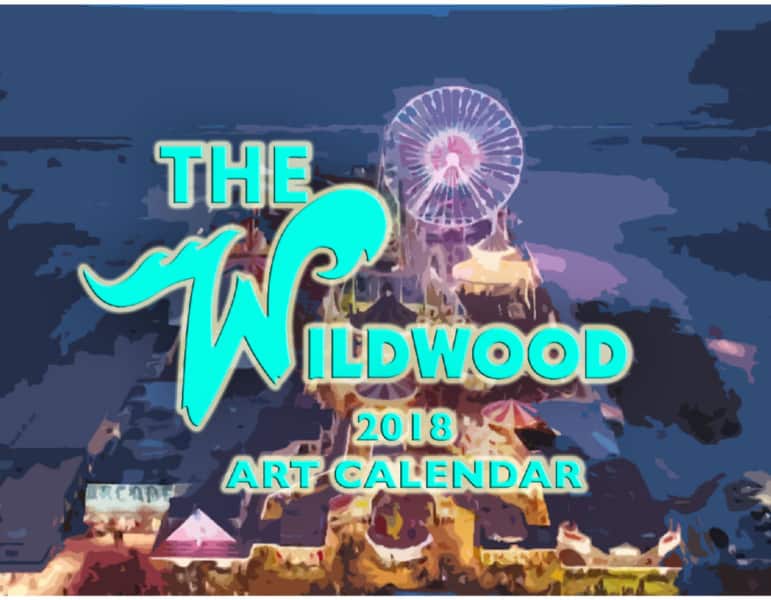 The 2018 Wildwood Art Calendar showcases many of The Wildwoods landmarks and beautiful views but in digital art form. Created by the Wildwood Video Archive founder, Joey Contino, this calendar includes twelve (12) art photos of Wildwood that are displayed at the top of each month. Every photo transports you back to the Wildwoods every time you check the date. [On the page you can see the designs for each month by clicking "Next"]
The Calendar comes in two sizes.
8.5 x 11 = priced out to $18.50
XL Wall Calendar 11 x 14 = priced out to $28.50
No matter what size you purchase you get to pick out your own binder color! Keep the summer alive year round with the 2017 Wildwood Art Calendar.
Wildwood Boardwalk Pin
With much input from our fans we created the first Wildwood Pin to hit the Wildwoods since the 90s! This Wildwood Pin recreates the Wildwood sign and Morey's Piers' Giant Wheel and roller coaster The Great White.
This is a limited edition pin! Once we sell out we will not be selling anymore!
Current you can purchase your Wildwood pin as a pre-sale and will ship out on November 30th.
Currently the price per pin in $12 and includes FREE shipping.
We do not have a finished product to show you yet as they are being made via a Metal laser printer right now.
Wildwood Socks!
That's right, you can now wear Wildwood on your feet!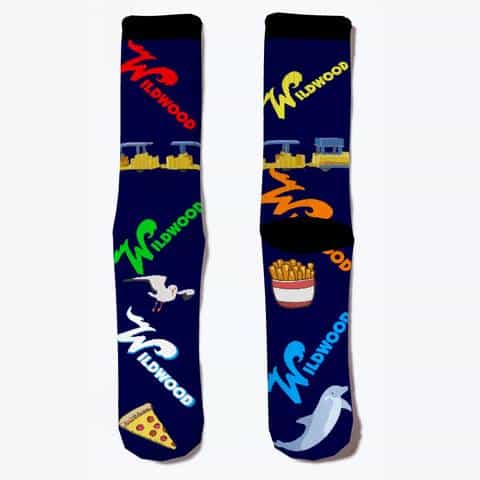 Retro Hunt's Pier Tee Shirt
New for this year is our Retro Hunt's Pier Tee Shirt!
Relive your childhood with the SKUA, Jungle Land, Golden Nugget, The Flyer, The Whacky Shack and Keystone Kops with this Retro Hunt's Pier T-Shirt
The shirt can come in nine (9) different colors!
Wildwood Ugly Christmas Sweaters!

New for this year is our Ugly Christmas Sweater collection. This is perfect for your Holiday parties!
We have two for you to chose from. Check them out below
Other things added to our Holiday Sale are the Tee Shirts below! There are about 15 to pick from but below we showcase six (6) of them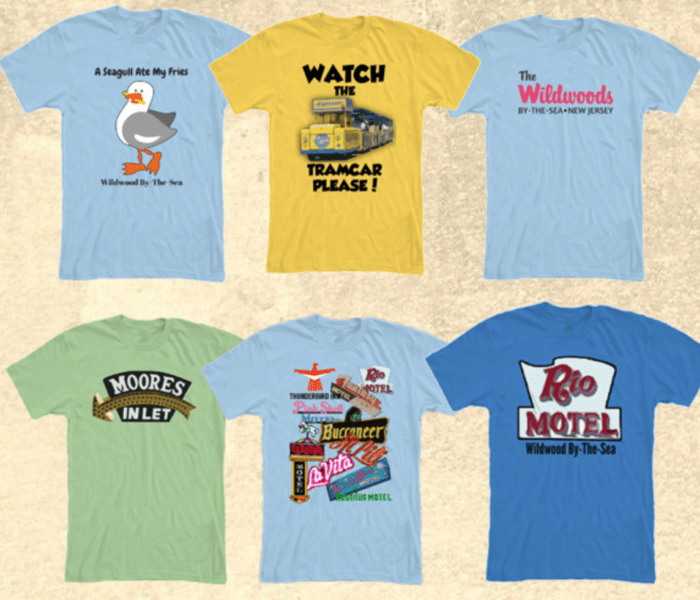 Happy Shopping!!!