Wildwoods Construction Update – Feb 2023
It is once again time to visit all the projects taking place in the Wildwoods and report back what we see. The Wildwoods Construction Update video has now become a monthly thing since there is so much construction taking place on the island.
If you would like to go back and check out the older ones, jump on the Wildwood Video Archive YouTube channel. You can watch January's Wildwoods Construction Update click HERE.
Even though we have had some cold weather these past few days, construction crews have been working extremely hard, and fast, on getting these projects done.
One to mention in particular is Phase 2 of the Wildwood Boardwalk Reconstruction project. From the looks of it, they could have this massive section completed before Easter Weekend, Sunday, April 9th.
There are other projects such as the North Shore Bar and Kitchen which look to be nowhere near ready for the summer season. Its owners took to Facebook to announce that they do plan to be open this summer, but that they had no date in mind yet.
One will have to wait and see!
While last year it seemed like it was the most we had ever seen in the off-season, this year has even more projects.
Many of the projects we have been following along have been long-term projects. This means that they may have started prior to 2022 and have been carefully moving along toward their summer 2023 opening date.
These projects include things such as the new Residences on Pacific avenue and 38 dwellings being built on Magnolia and Pacific Avenues.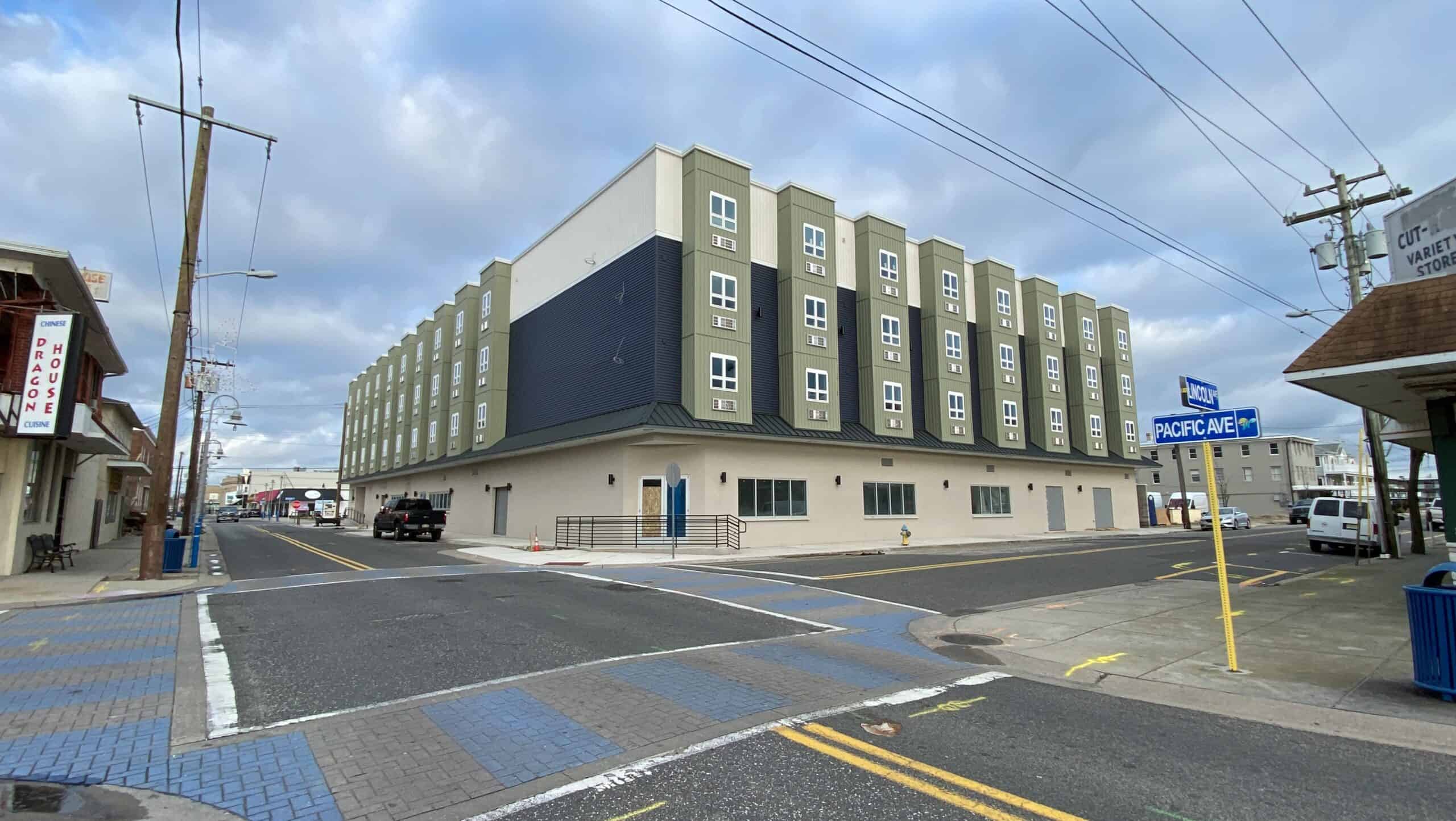 As we are only a few months away from their completion, we are witnessing their final stages.
In this video, we are going to hit most of the construction sites on the island. If there is one that you would like to see in our March update, please let us know in the comment section of our Youtube video.
Showcased in this video are these projects below.
North Wildwood
North Shore Bar and Kitchen

22nd Street Motel (un-named)

Quinn's Orignal Fudge Island

Wildwood Boardwalk Reconstruction Project (Phase 2)
Wildwood
Demolished Bank on Schellenger ave

The Residences on Pacific Ave

Starbucks

Lu Fran Conversion to the Beach Hotel
Wildwood Crest
Lampliter Resort Lot/New House

Crest Lifeguard HQ Building Project
Before you watch, please consider subscribing to our Youtube channel