Wildwood's Frances Apts To Be Demolished
A building that's been standing for over 100 years will meet it's maker this week.
Frances Apartments, located at 146 Spencer Ave in Wildwood, was built in 1920 as a multi-family building.
Located just off of Pacific Ave, this building became a perfect spot to stay during the hustle and bustle of Pacific ave.
It has seen many changes over the 100 years but it's last was around when Wildwood was booming in the Doo-Wop period. The building saw a renovation in it's railings (metal doo-wop style) kitchen appliances and pink counter tops.

   
The building was last sold in 2012 for 200,000. Since that time it looks though the building had fallen into disarray and was condemned not too long ago. In fear of collapse, it's balconies received added support under them. 
A this time there are no plans on the zoning board agenda about this property.
Taylor Henry from the Wildwood Historical Society was lucky enough to get one last tour before it gets demolished. Check out her photos below.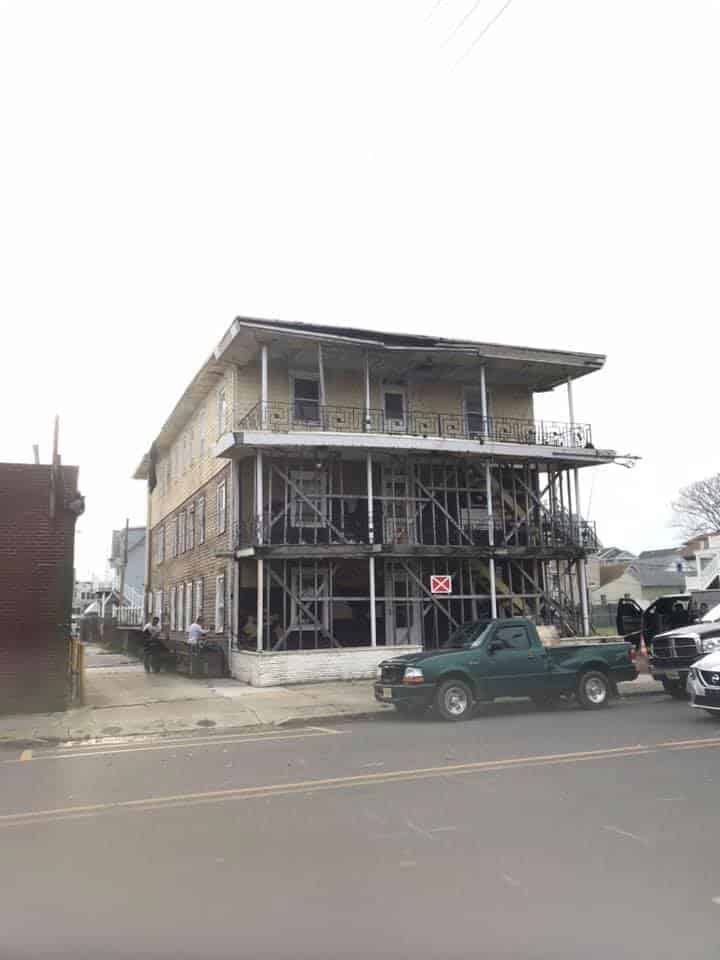 Check out these other Wildwood Videos and Articles