Beached Boat's Mystery Fate Finally Revealed
This has been a long mystery that we finally have an answer to! Before we get into it let's recap where this boat came from!
During the second week of August this past summer, a boat was grounded at Diamond Beach after it's owner suffered a heart attack. The owner's family knew that the Coast Guard wouldn't get to them in time so they decided a beach landing was the best they could do. 
In early January "The Whale," was moved from her spot at Diamond Beach about 3.35 miles north and is currently sitting at the back of old Dinosaur Beach (or Hunt's Pier depending on your age). She was picked up by a crawler crane and carried down the beach. 
This boat at sat there from January until just yesterday!
Finally now for the fate!
The boat has made it's home at Mariner's Landings new beach bar, Pig Dog Beach Bar.
It is now a prop that gives the beach bar a cool theme.
Below are a bunch of photos from Morey's Piers and Maggie W. showing the moving process from Dino beach to Pig Dog Beach Bar.
We do include a video on the bottom of this article that includes all of the photos taken.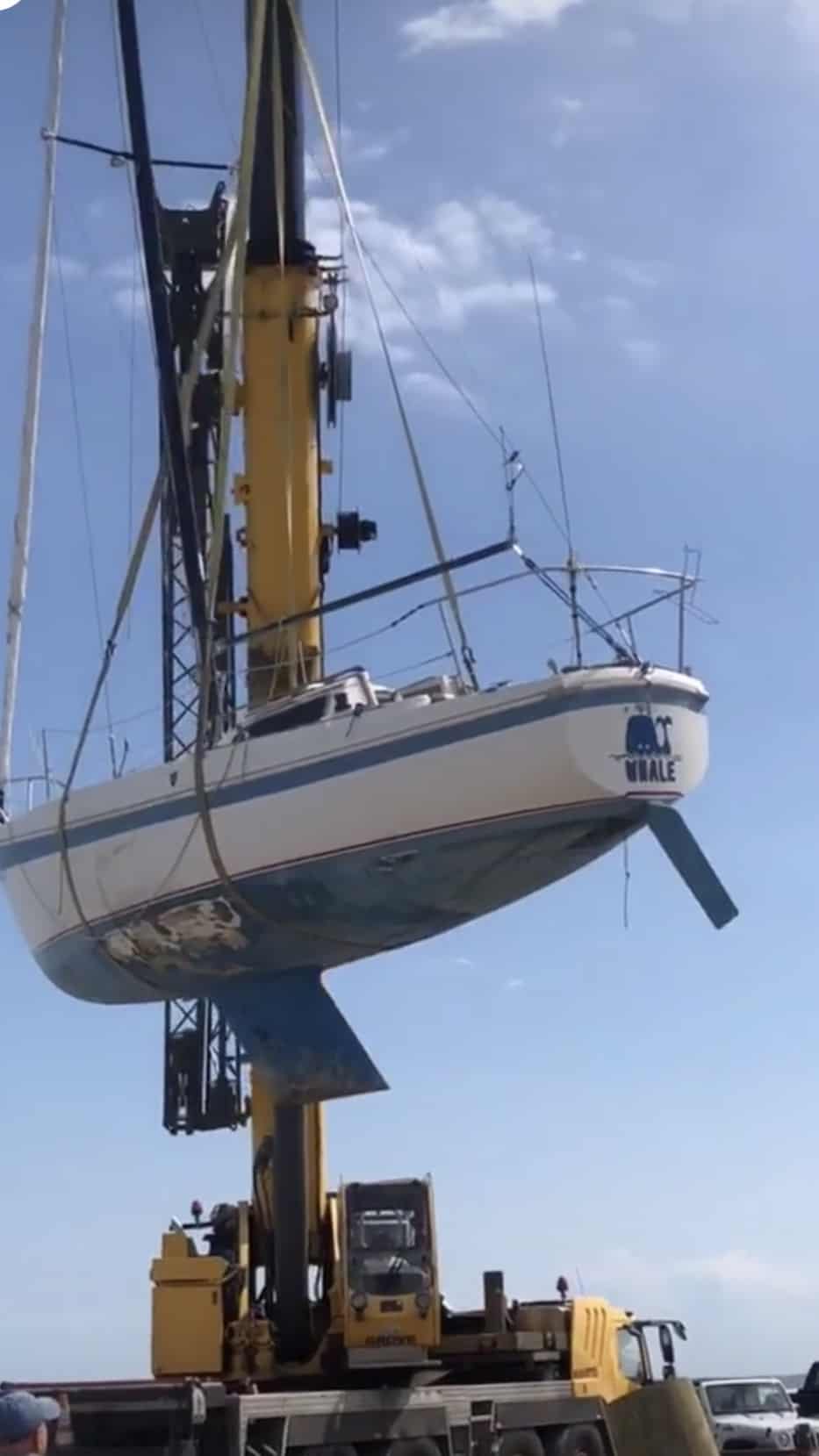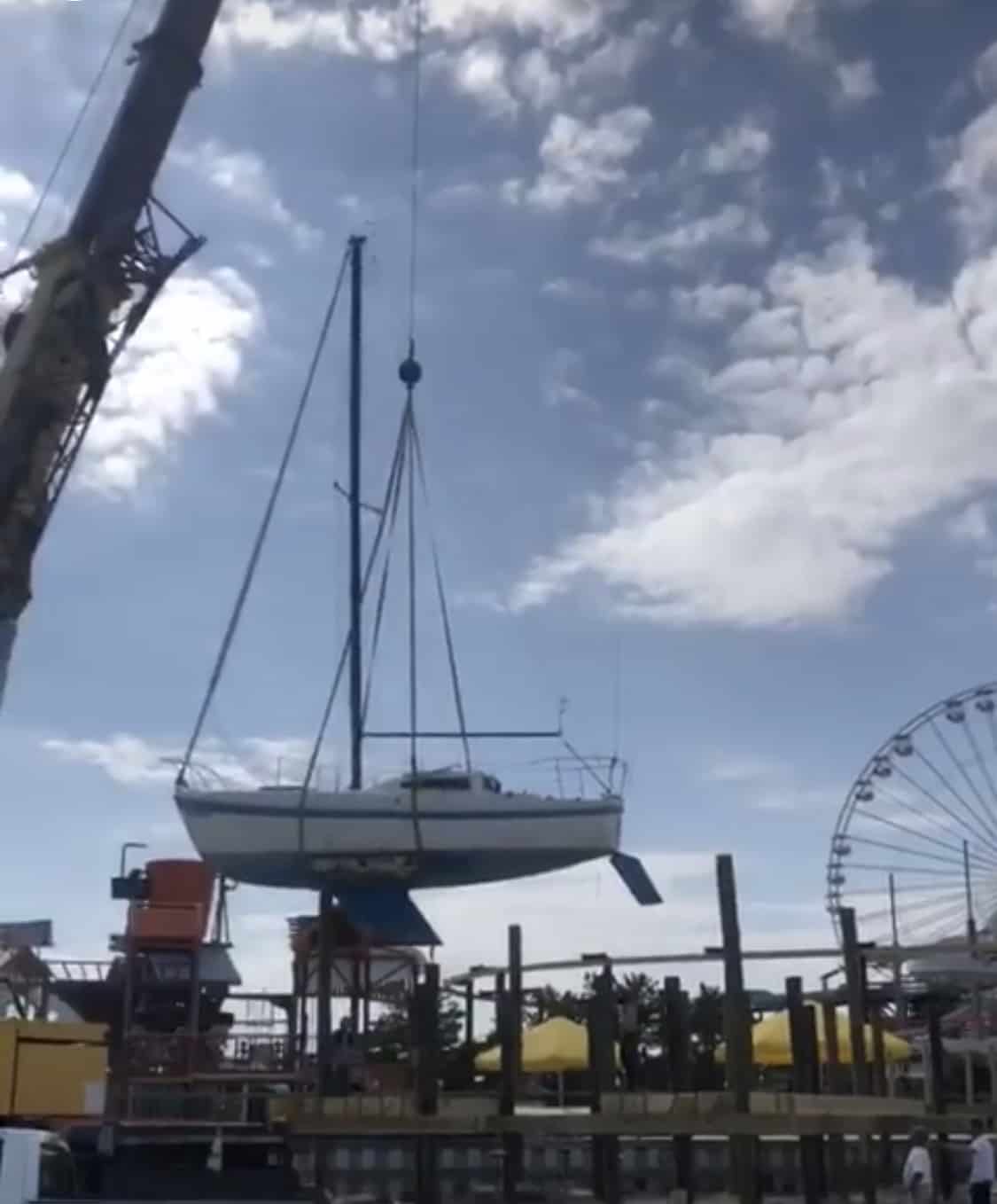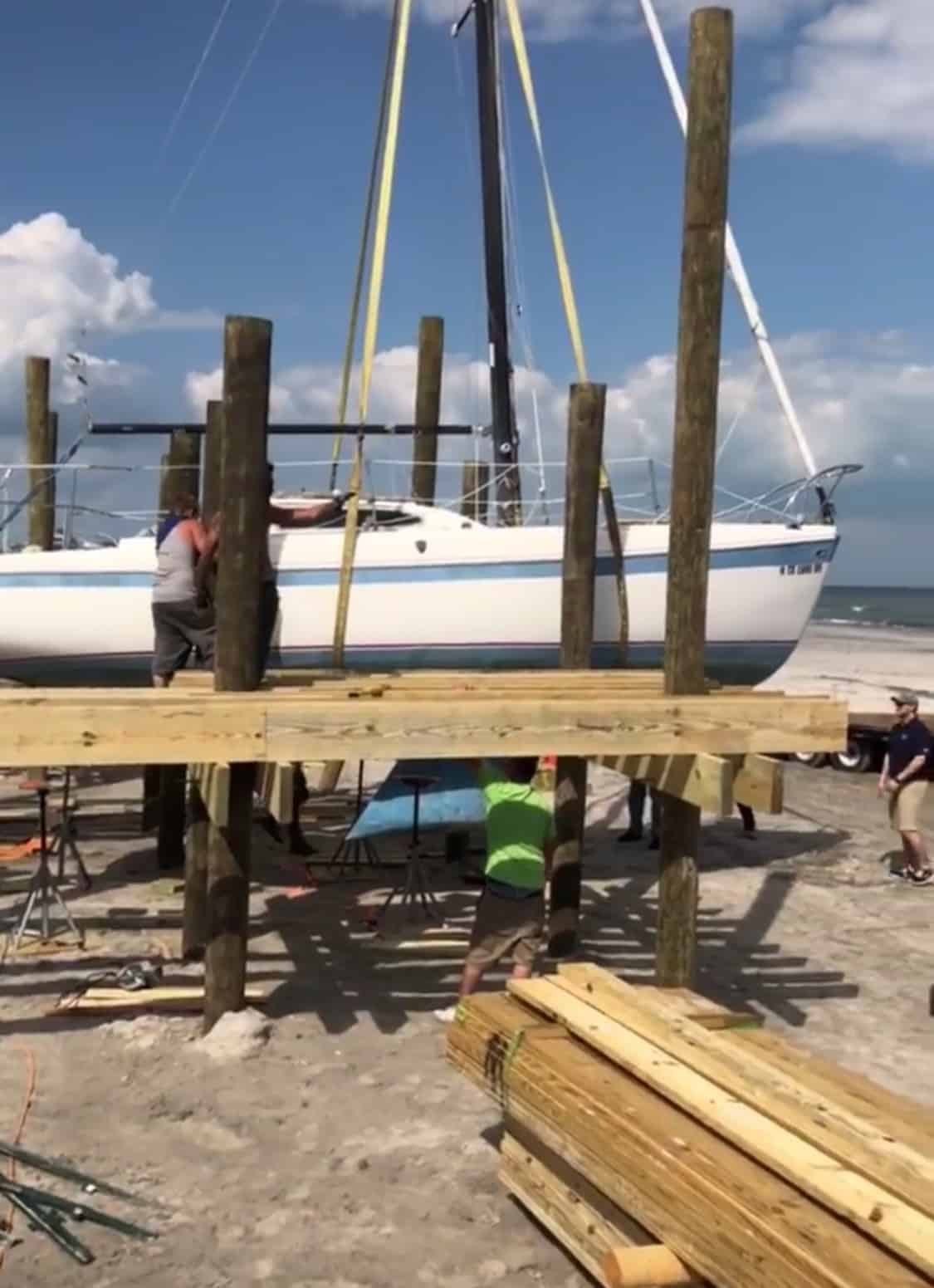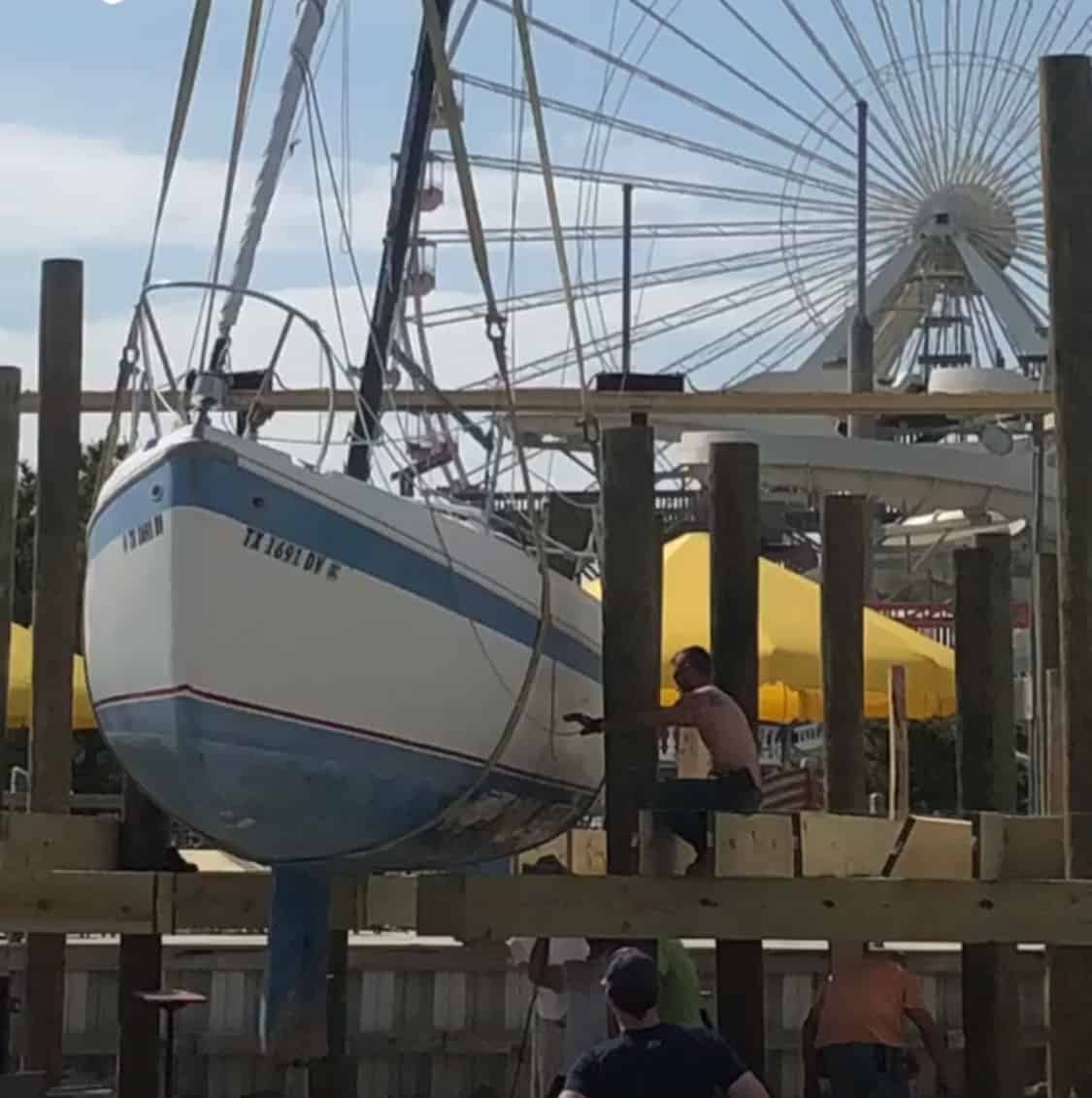 Here's the video of all the photos taken of the boat being moved.
Before you go, make sure you check out our new Hereford Light BluePrint T-Shirt