Cape May Abandoned Beach Train Tracks Appear
At-least once a year after a crazy storm we are lucky enough to be gifted with a view into the past of Cape May, New Jersey.
Along Cape May's Sunset Beach there is a long forgotten past that poked it's head out of the sand today after all this beach erosion due to recent storms
Back in the day there used to be a train that ran from the Cape May Sand Company (closed in the 1940s) all the way up to the Sewell Point Railroad (20 minutes out-side of Philadelphia in Jersey).

According to historians this track, that is over 100 years old (first records were from 1906), was run by the Atlantic City Railroad Company which leased the rails to the Cape May Sand Company. The sand would have been moved from the beaches to glass factories as far as Philadelphia.
Through-out it's history it survived two companies that used it and the elements.
Below are some photos of what is left of the tracks.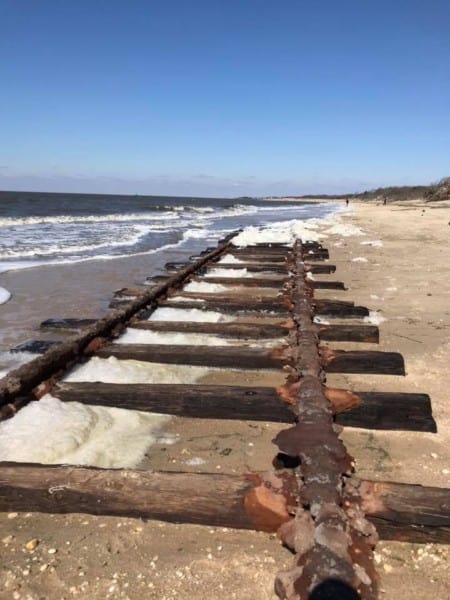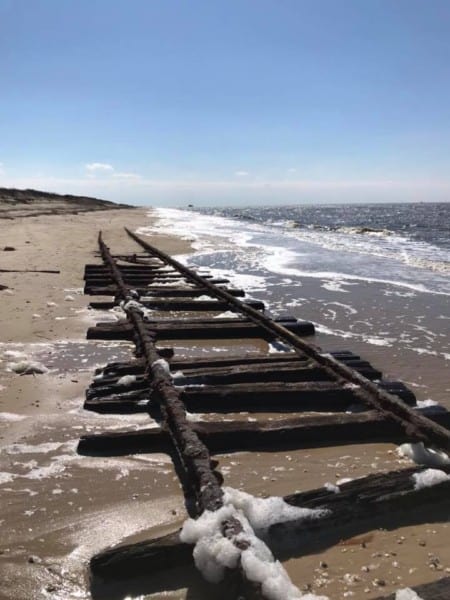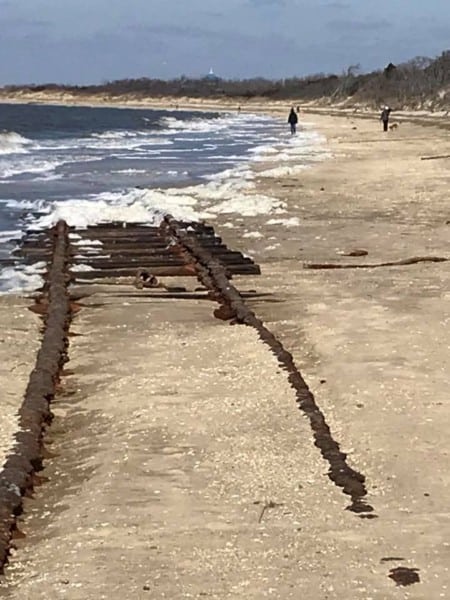 DID YOU KNOW: Cape May Had Two Military Ships Name After Her?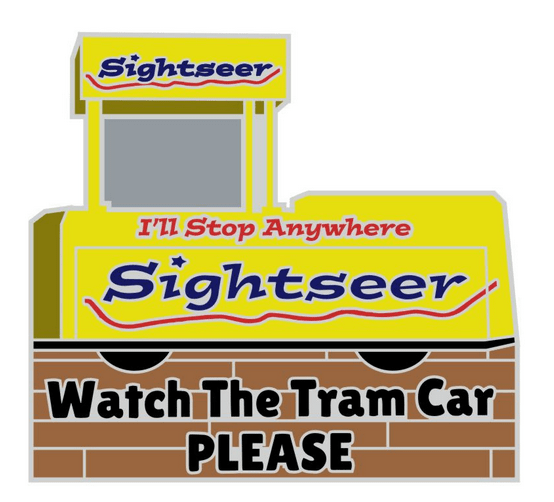 Click Here To Purchase Your Wildwood Tram Car Pin! 
Photos by George Rea Sr and Bill Scott