Cape May Ferry Got Stuck In The Canal Last Night
It was an interesting night for the Cape May Ferry, MV Cape Henlopen last night.
Around 7pm, the MV Cape Henlopen hit rough waters and high winds a the mouth of the Cape May Canal.
Earlier in the morning the National Weather Service in Mount Holly issued a gale force warning for Cape May Country. This warning, which was in-place until 6am this morning, called for Northwest winds at 20 to 30 kt with gusts up to 40 kt and seas 4 to 7 ft.
These conditions were not ideal for the MV Cape Henlopen whose Gross Tonnage is 2120.
As soon as they turned into the Cape May Canal they were hit with the cross wind which was pushing them ever so close to the jetty closest to Higbees Beach

causing it run aground.
People started gathering at Douglass Park after word got out that the ferry was fighting the wind and the waves.
Cape May's Sea Tow came to the rescue. They were able to move the ferry safely back to port.
Due to the continuing wind and wave factor and the low tide that is expected tomorrow morning, the Cape May Ferry website, had a notice that read "the 7:00am Cape May and 8:45am Lewes departures have been cancelled due to high winds and low tides."
Lucky for us there were a few people at Douglass Park who caught it on camera.
Photos by Mark Baranoski, Fran Stafford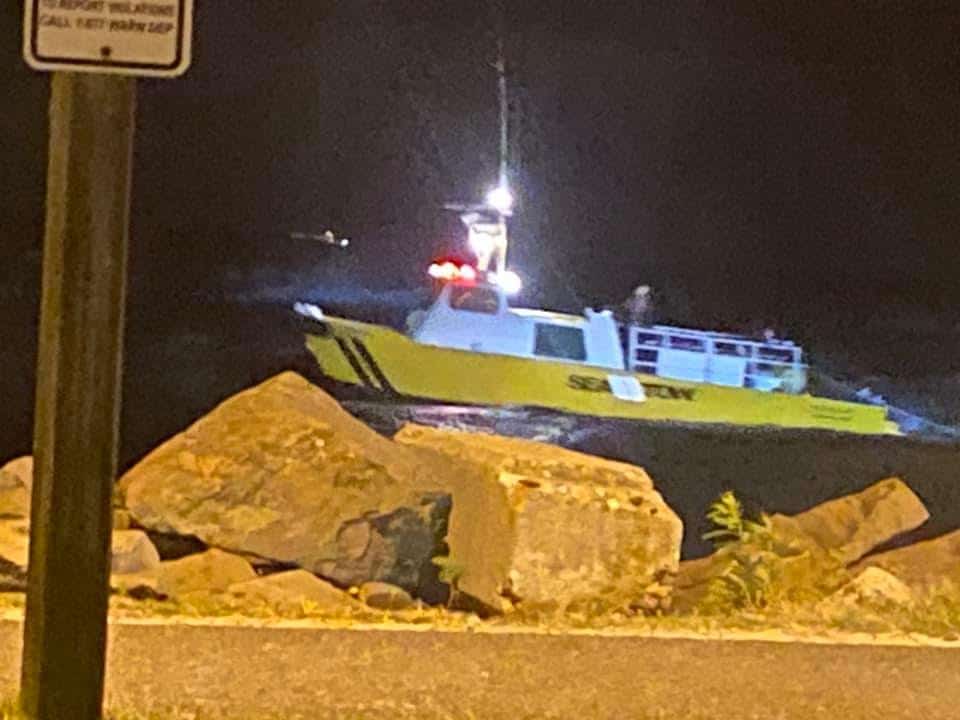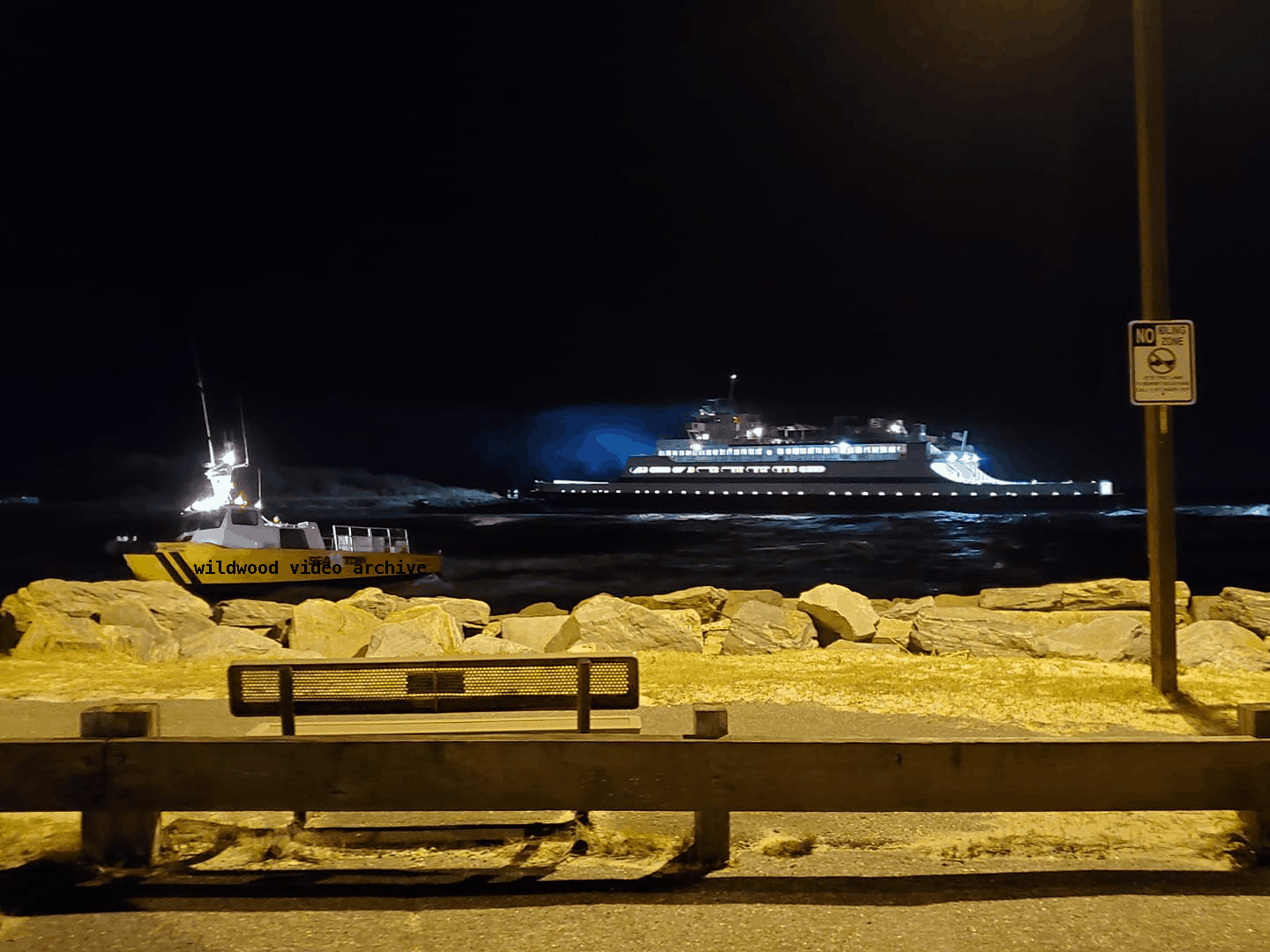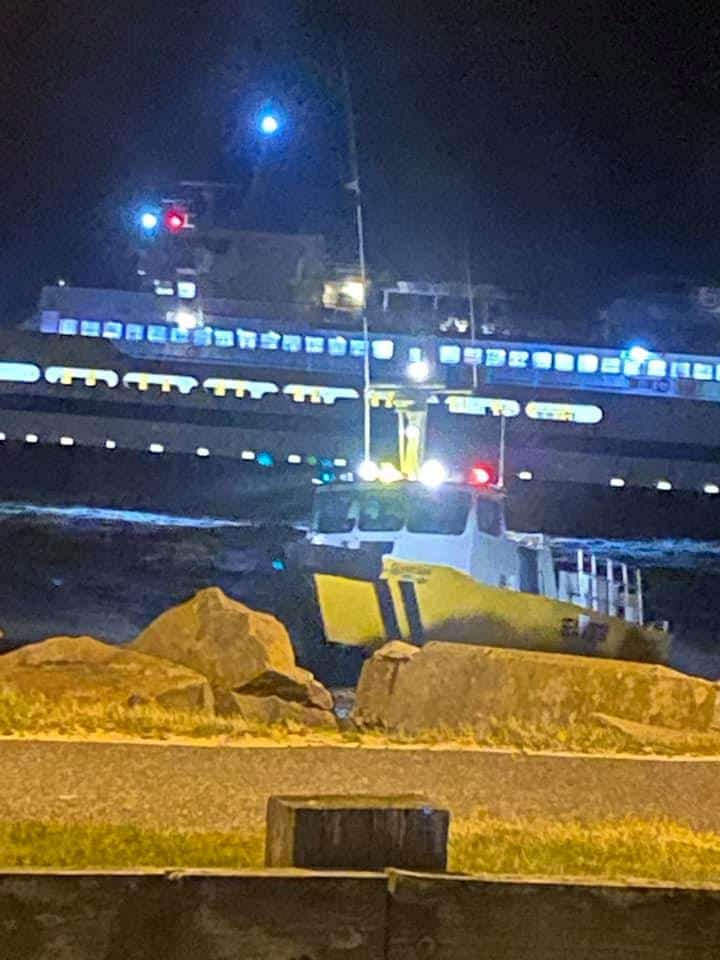 Check out these other wildwood videos and articles