ICONA $6.5 Million Project Proposed in Ocean City
ICONA Resorts has been making some massive moves these past few years in South Jersey. What started as one resort in Wildwood Crest has now grown into two properties in Cape May, two in Avalon, three in the Wildwoods, and a partial owner of Gillian's Wonderland Pier.
According to a new bombshell report by The Press of Atlantic City, ICONA will be expanding its footprint in Ocean City.
The report goes on to say that ICONA Resorts has made an offer to Crown bank located at 801 Asbury Avenue.
The bank itself is a historic six-story building that was built in 1924, though some historians say it was built in 1925. While it was known as the First National Bank way back then, recently Second Chance Boutique and Law Offices of Meghan J. McCormick Hoerner have called it home.
Its current owners fell into bankruptcy and many different companies started looking into inquiring about the building including the city of Ocean City.
According to records, a judge had ordered that the owners, who filed for Chapter 7, put the bank up for an immediate sale.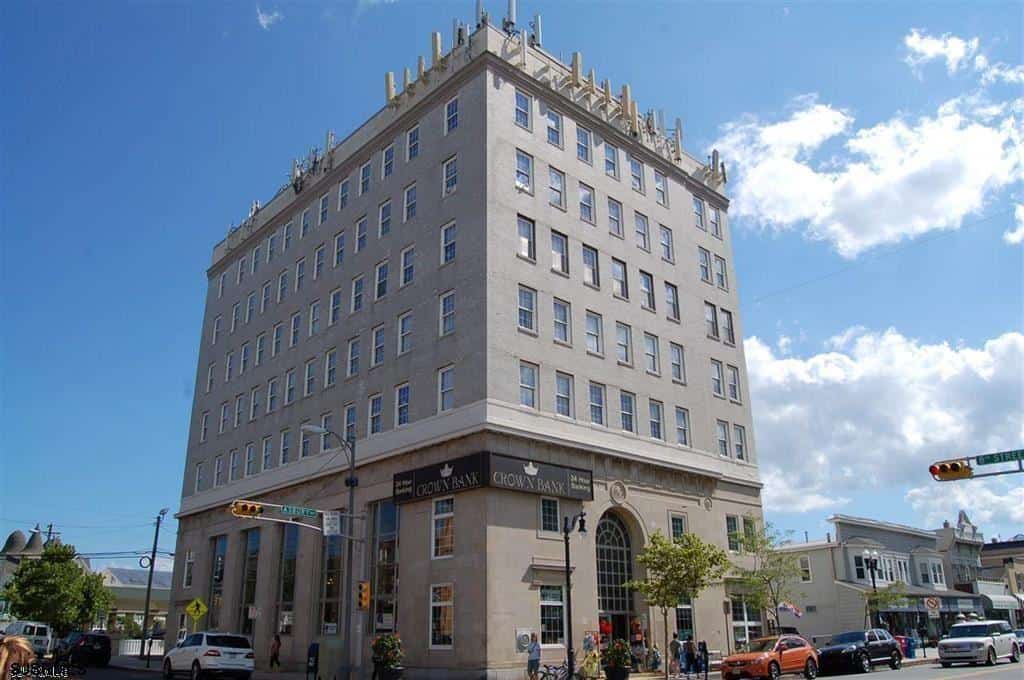 The listing mentioned the sale as;
"This bankruptcy-approved listing is for the sale of Seven (7) individual Ocean City NJ real property parcels: Lots 8, 9, 10, 11, 12, 13, and 14 all located on Block 806. Sale includes: 1) Parcel #1:801 Asbury Avenue (a.k.a Ocean City's Landmark "Crown Bank Building), whose units #1, #2, #3, #4, #5 & #6 are each condoned by floor & sits on 66 x 100 lot (Lot 9). This large 6- Story 33,440 Sq Ft concrete building consists of 5 floors of mostly vacant professional offices for a total of 26,100 SF (5,220 SF per floor); and two desirable commercial stores on the ground floor which boasts 7,340 SF (total commercial floor area is 5,605 SF + total mezzanine area is 1,735 SF)."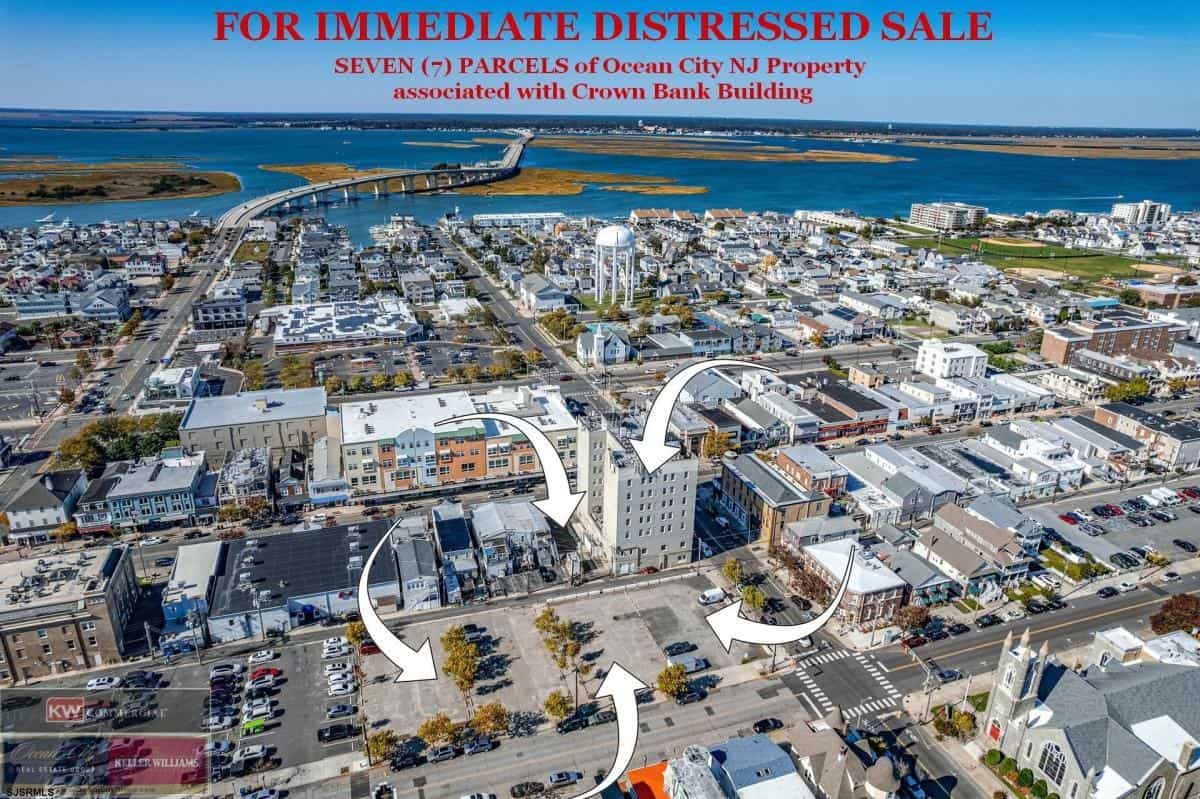 Also See: Historic Wildwood Crest Eatery To Be Demolished
Overall the listing indicated that it was more than just the building that was up for sale in total they were looking for seven (7) Million for everything.
ICONA has made the offer to purchase said building and lots for $6.5 million. It's that plan to turn the entire property into a luxury hotel.
ICONA's CEO, Eustace Mita, said that it will take roughly $15 to $20 million for them to turn the existing building into a hotel.
Photos found on the listing show that the building has a beautiful lobby with 30-foot tall ceilings, golden trim columns, the original safe, and beautiful chandeliers.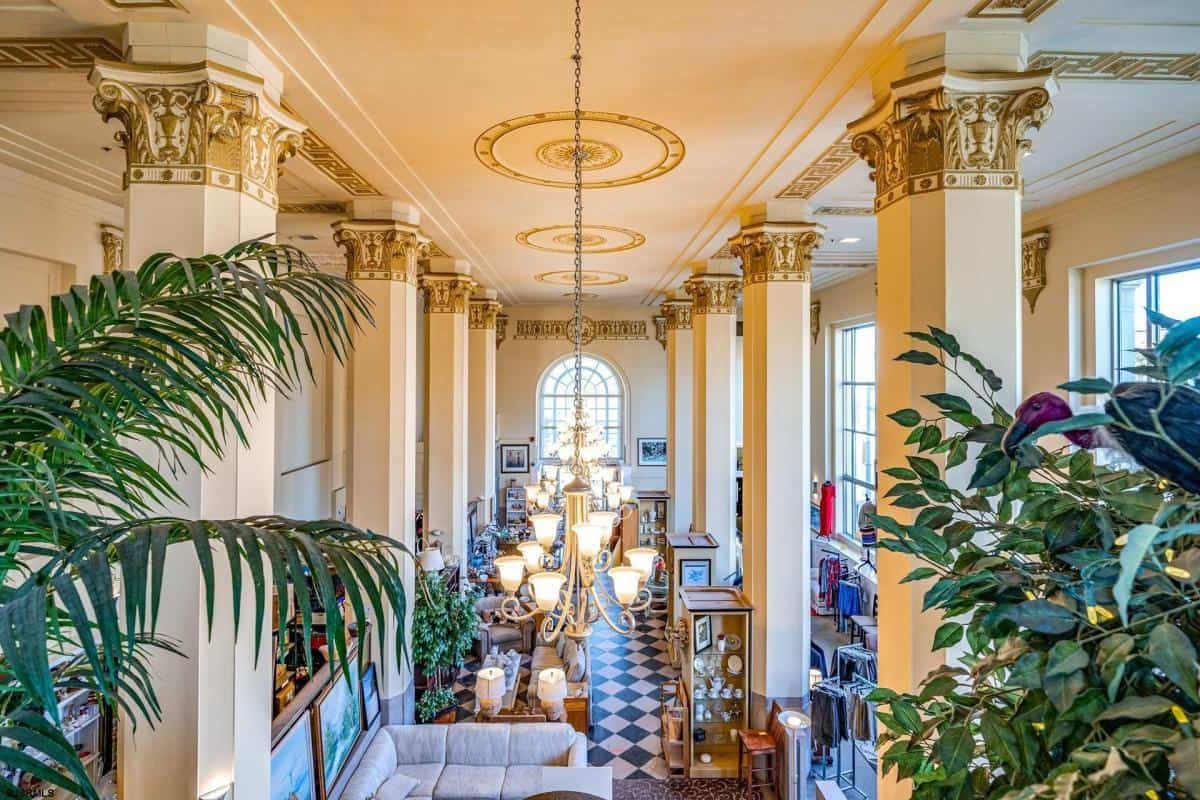 Mita didn't release any mock-ups of the plans yet but did tell the Press of AC that he hopes to have it open as a hotel by 2024.
One thing to keep in mind is that the court trustees have the final say on who purchases the property. Ocean City does plan to make an offer for this building as well as other interested companies.
Ocean City isn't the only shore town going through some massive changes. Just North in Atlantic City, we are seeing a massive new Indoor Waterpark. You can check out the details of that waterpark in the video below.