Making Pork Roll Ice Cream!
Last April we played a big April Fool's joke on our fans on Facebook. In a post, we announced that Khor Brothers was introducing a new flavor of ice cream for the year, Pork Roll Ice Cream.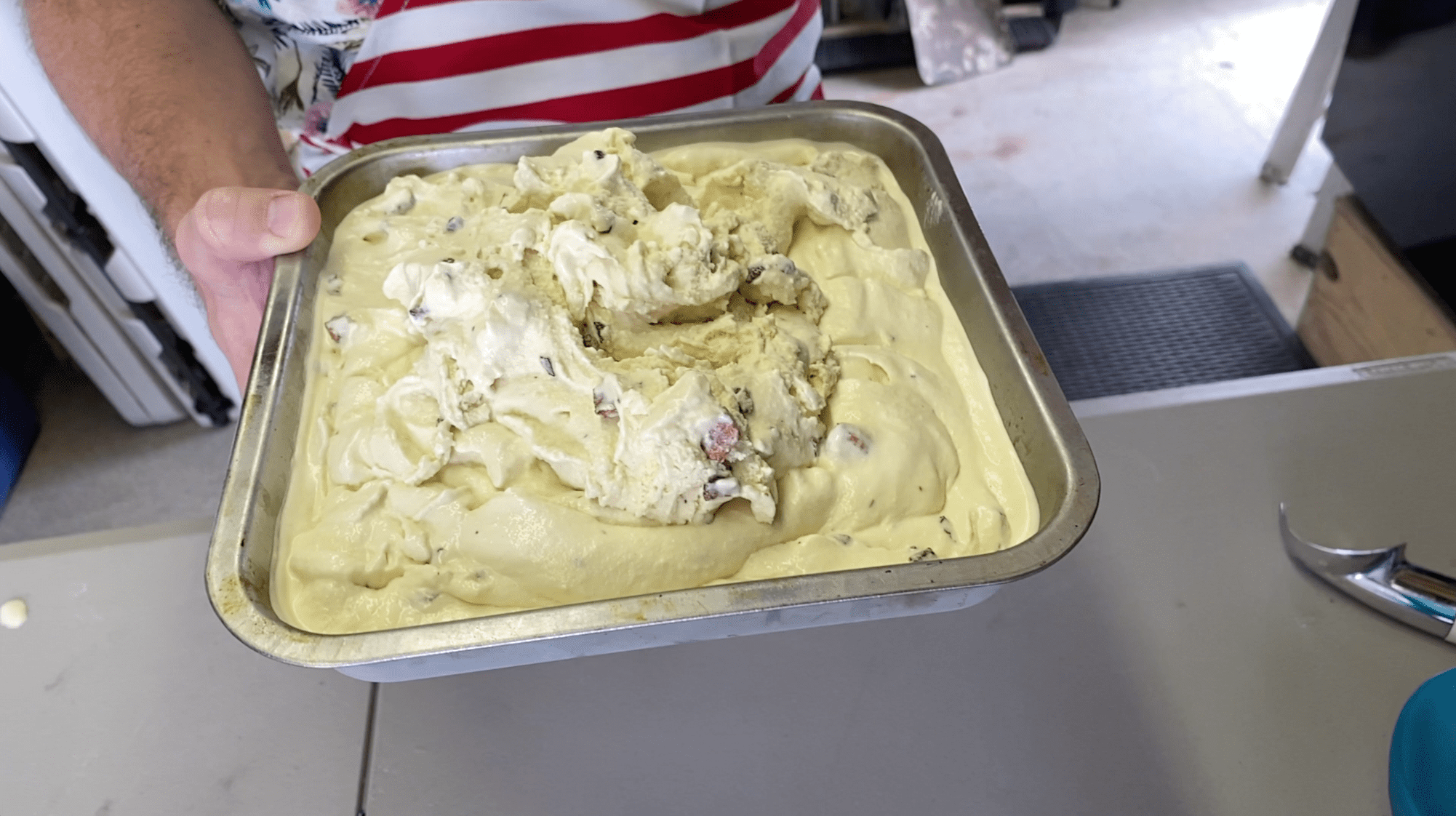 No, we didn't have permission from Khor Brothers to do such a post but they were good sports about it.
It was made as a playful funny little joke which many folks thought was funny but some people took it very seriously. [Even though in the corner did write "so good that you know it's fake."
After the 100th+ message, my wife and I agreed that Pork Roll Ice Cream needed to become a thing (Turkey Hill, I am waiting for an email)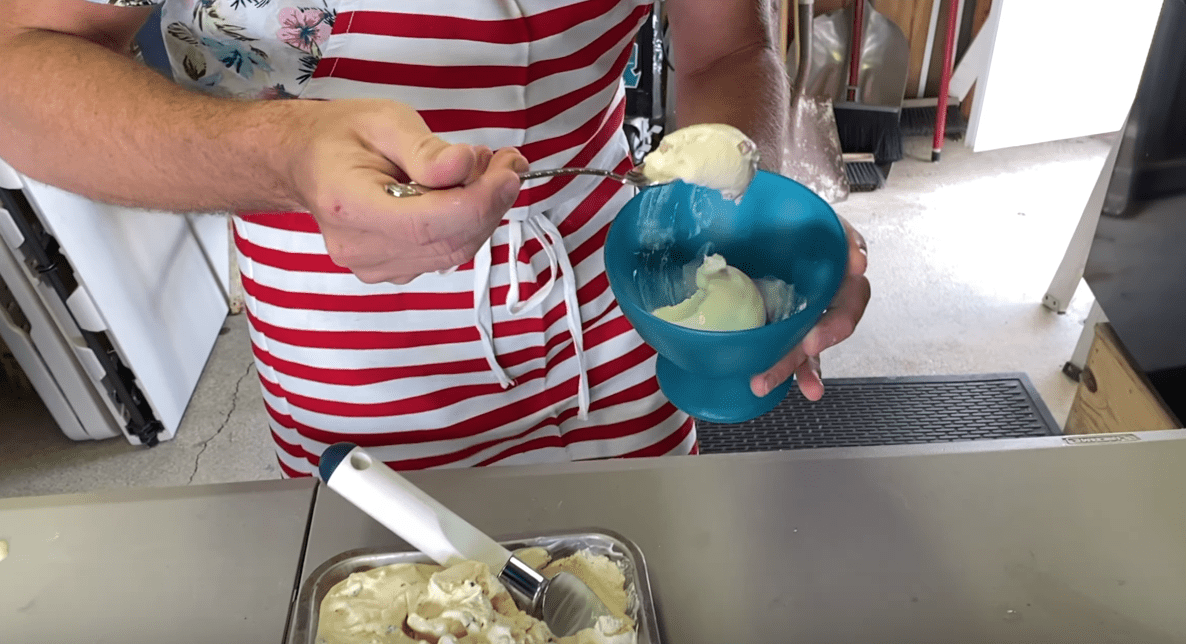 Since it was the end of summer and all the supplies we needed at Walmart were on clearance, it was a perfect time.
For this video, we purchased a vintage ice cream maker that requires ice and rock salt.
Since just the sound of this sounds disgusting we wanted a flavor that would really make it top-notch. Instead of going with the normal vanilla, we chose a Chocolate Cookie Dough mix.
You all it all together and today's recipe was for Chocolate Cookie Dough Pork Roll Ice Cream.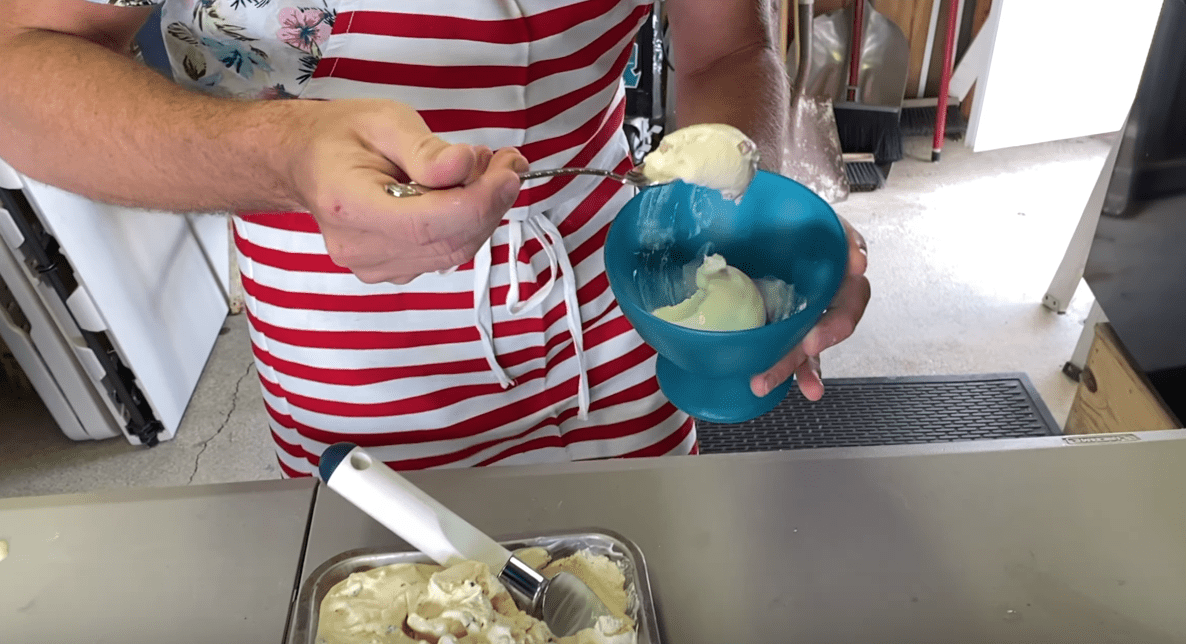 Don't judge it until you try it yourself because it turned out amazing. Don't just take my word for it. A few folks stopped by to try this new flavor, which passed with flying colors.
We filmed the whole process of making the ice cream and eating it, all for you to enjoy.
Before you watch please consider subscribing to our Youtube channel.
A special thank you out to our Patrons on patreon.com. If you want to support this channel and have your name at the end of our video, click Here.
Enjoy!
Check out these other Wildwood videos and articles