Massive Construction on Morey's Adventure Pier
Morey's Adventure Pier, located on the Wildwood Boardwalk is undergoing a major construction project aimed at enhancing the overall experience for visitors.
This iconic amusement pier has been a staple for families and thrill-seekers for decades and is now set to offer even more exciting attractions and facilities.
The reconstruction project, which began in late 2022, focuses on the entrance of the park, with upgrades to existing facilities and the creation of a new dining and entertainment district.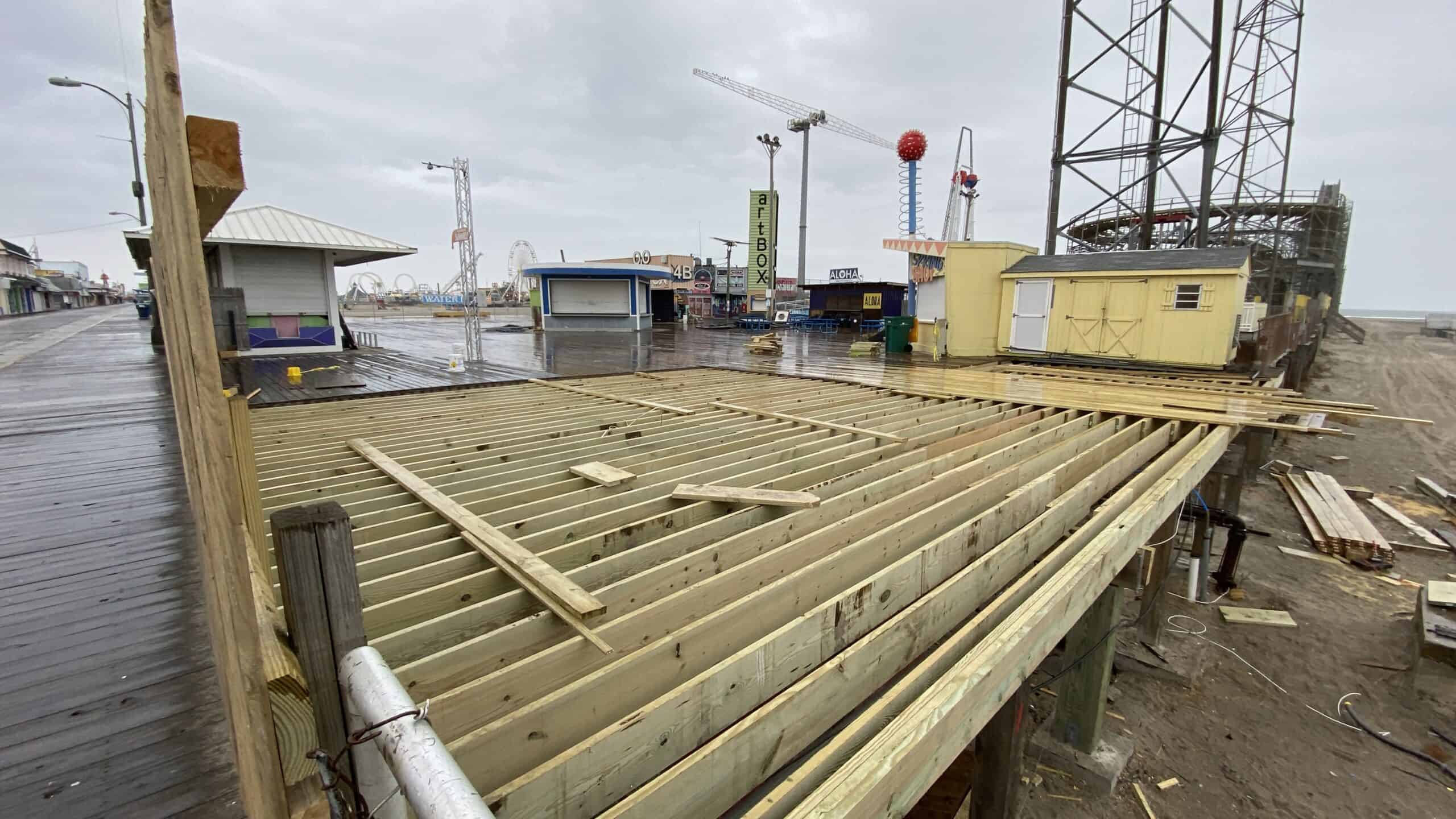 Known as the Food Hall, this section will use a number of shipping containers to house a variety of food and alcoholic beverage services.
Morey's Piers intends to license the entire pier area for alcoholic beverage service.
To accommodate the new project, 14 additional containers up to 20 feet and 11 additional containers up to 40 feet will be added to the pier.
Morey's had been testing this container style for several years now with the building of the artBOX, which many consider a success.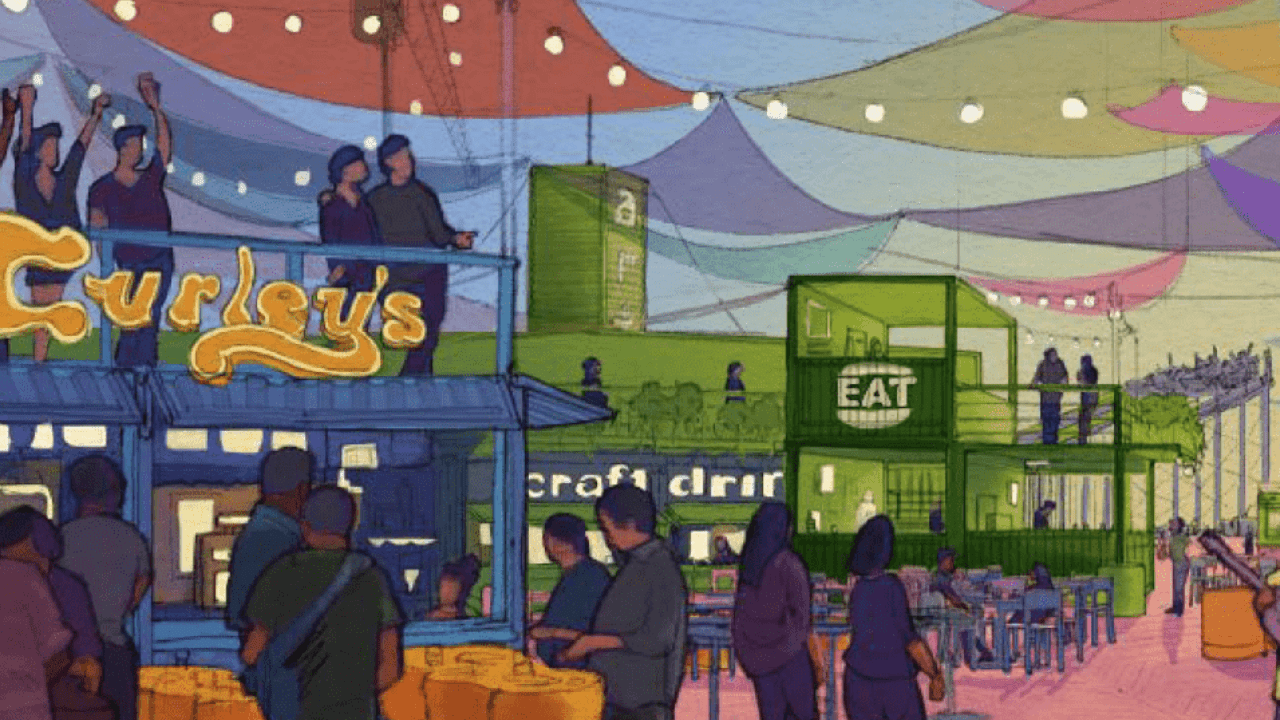 According to an application submitted during the pandemic, some of the restaurants will also be located in food trucks and food trailers, while others may have a second level.
The mock-up photos also show that the Southern front of the pier will also get a makeover. This section is where the Kohrs Brothers building is located.
Also see: North Wildwood Motel Closes
In order to get moving with this project Morey's had to do some demolition.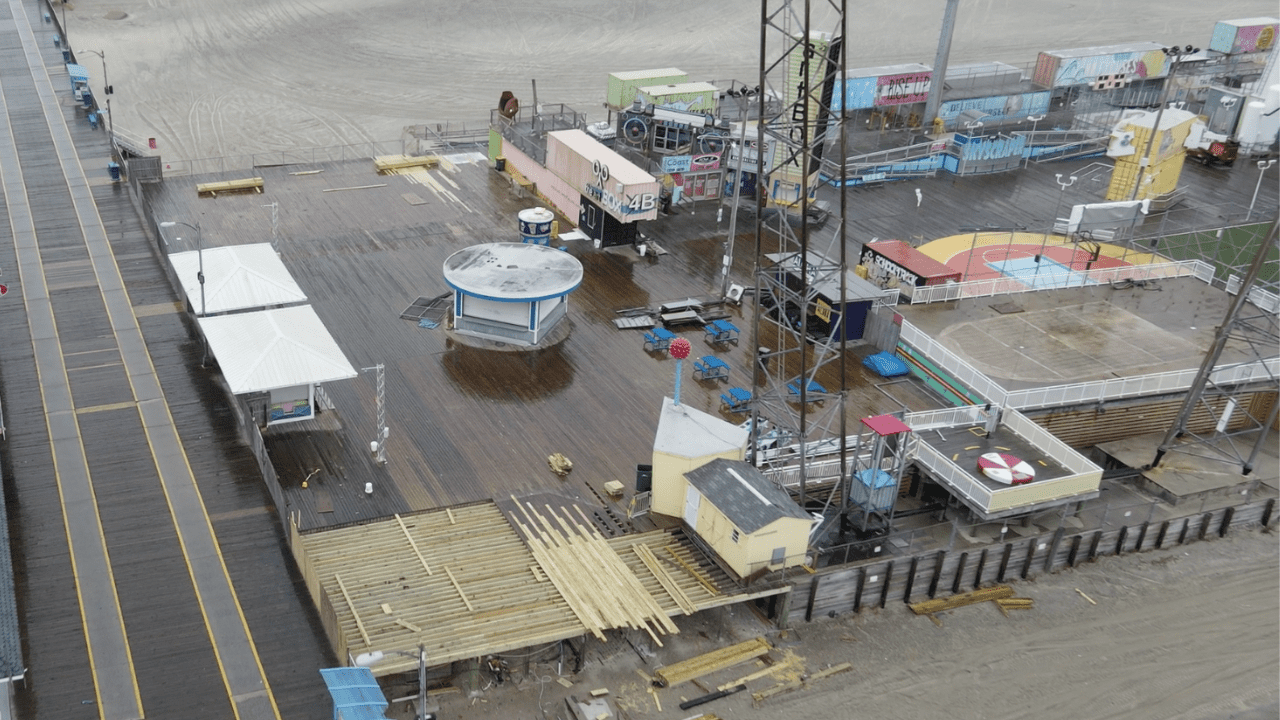 The fan-favorite attraction, Boat Tag, had to be removed to make room for the new project.
Boat Tag was a popular attraction since Morey's opened the pier in 1986. It allowed riders to sit inside a boat and fire yellow balls at other guests, while also being targeted by the same yellow balls. If the target was hit, a big "explosion" of water would shoot into the air.
In December we discovered that this ride was put up for sale. While it did sell and is moving, the current owners do not want its new home to be revealed just yet. The good news is that the ride will be moving nearby to Pennsylvania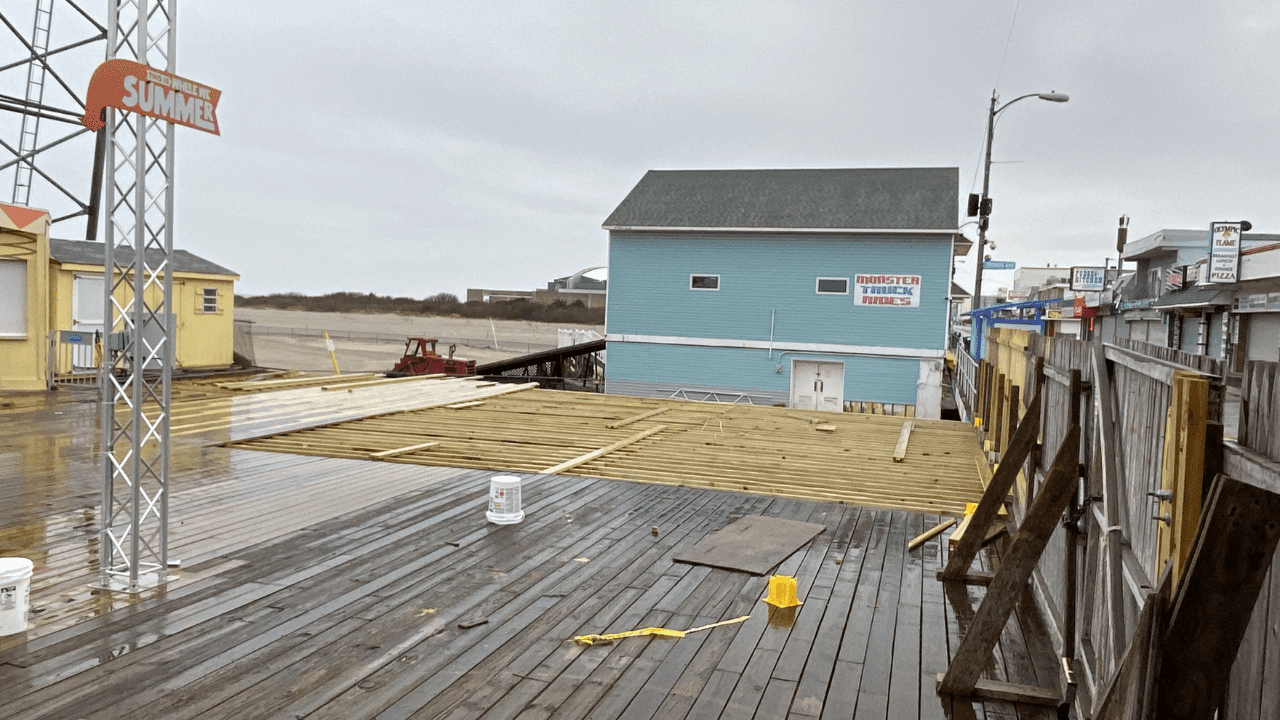 The Kohrs Brothers building also needed to be demolished so that the boardwalk beams could be replaced to support the heavy shipping containers.
While it is unknown what kind of restaurants and food vendors will be coming to the food hall, blueprints show that Curley's Fries and Kohrs Brothers will both have locations on the pier.
This past week the Wildwood Video Archive stopped by to film a construction update on the pier's progress.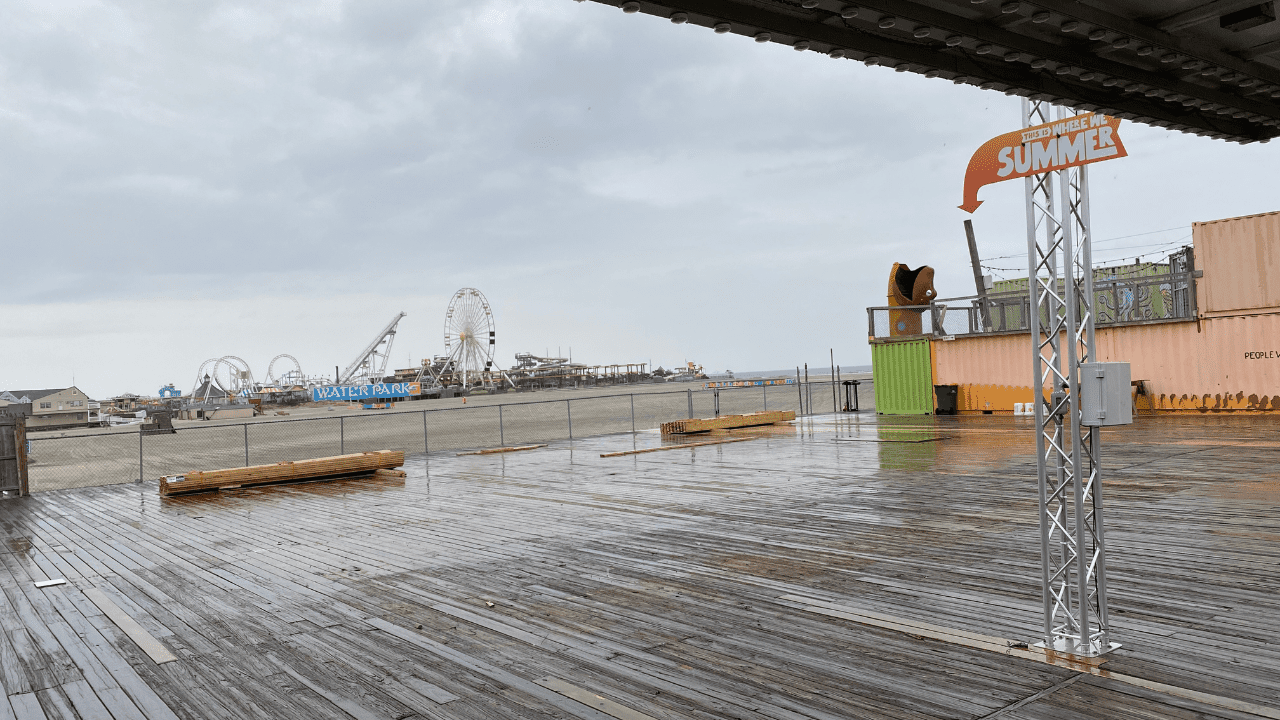 In the video, you can see the section where the Kohrs Brothers building once stood. The wood in that section is in the progress of getting rebuilt.
Before you watch the video below, please consider subscribing to our Youtube Channel.