NEW Motel "The View" Plans Revealed – Wildwood
There looks to be a MAJOR project coming to the City of Wildwood right on the boardwalk!
Last summer we announced that our friends at the Waves Motel had purchased yet another property in the Wildwoods. This time they purchased a massive amount of real estate on the boardwalk (4108-4218 Boardwalk) and on the corner of Baker and Ocean Avenues.
If you want to read about that announcement click the link below.
With their success at the Waves, they decided to purchase this boardwalk block and [A] build a new condo-motel and [B] give a major facelift to the shops on the boardwalk.
According to the blue prints;
The View Condominium and Motel will be 4 stories high and feature 26 Suites, 5 newly built retail spaces (to replace the ones currently there), 2nd floor pool deck over looking the boardwalk and beach and 27 Parking spots.
While the owners did purchase the Monaco Motel along with the Grandview and the Boardwalk stores, the project will be built around the Monaco Motel (which currently sits on the corner).
This was a big concern for folks as we don't want to lose

a Doo-Wop motel
While we are on the subject of architecture, the design of "The View," is quite modern but also plays with the Doo-Wop architecture including angular 

roofs and full front glass windows (on the boardwalk). This is more referred to the Modern-Blast Off look.
The glass front boardwalk stores will bring a much updated look to the block which recently had seen better days. It's unclear if the current stores will take over the new space once construction is completed.
We were able to obtain the Blue Prints to "The View." Check out them out below and let us know what you think.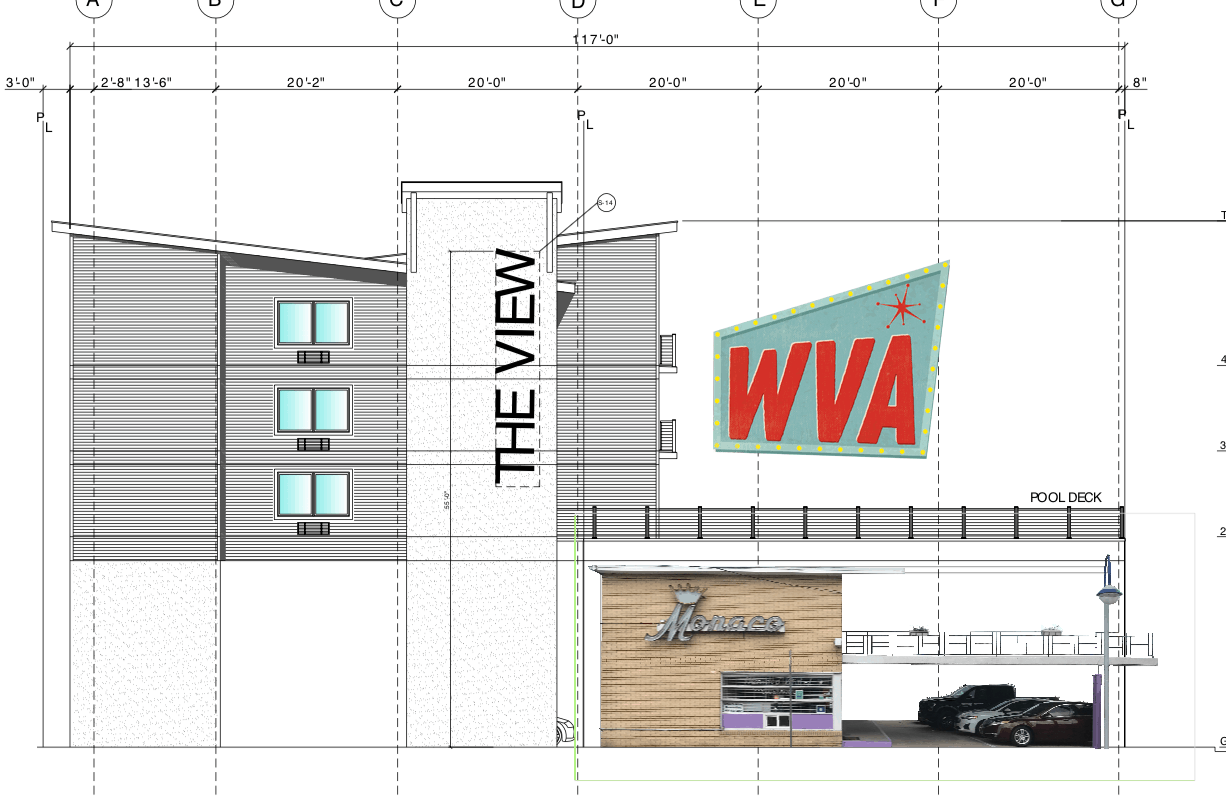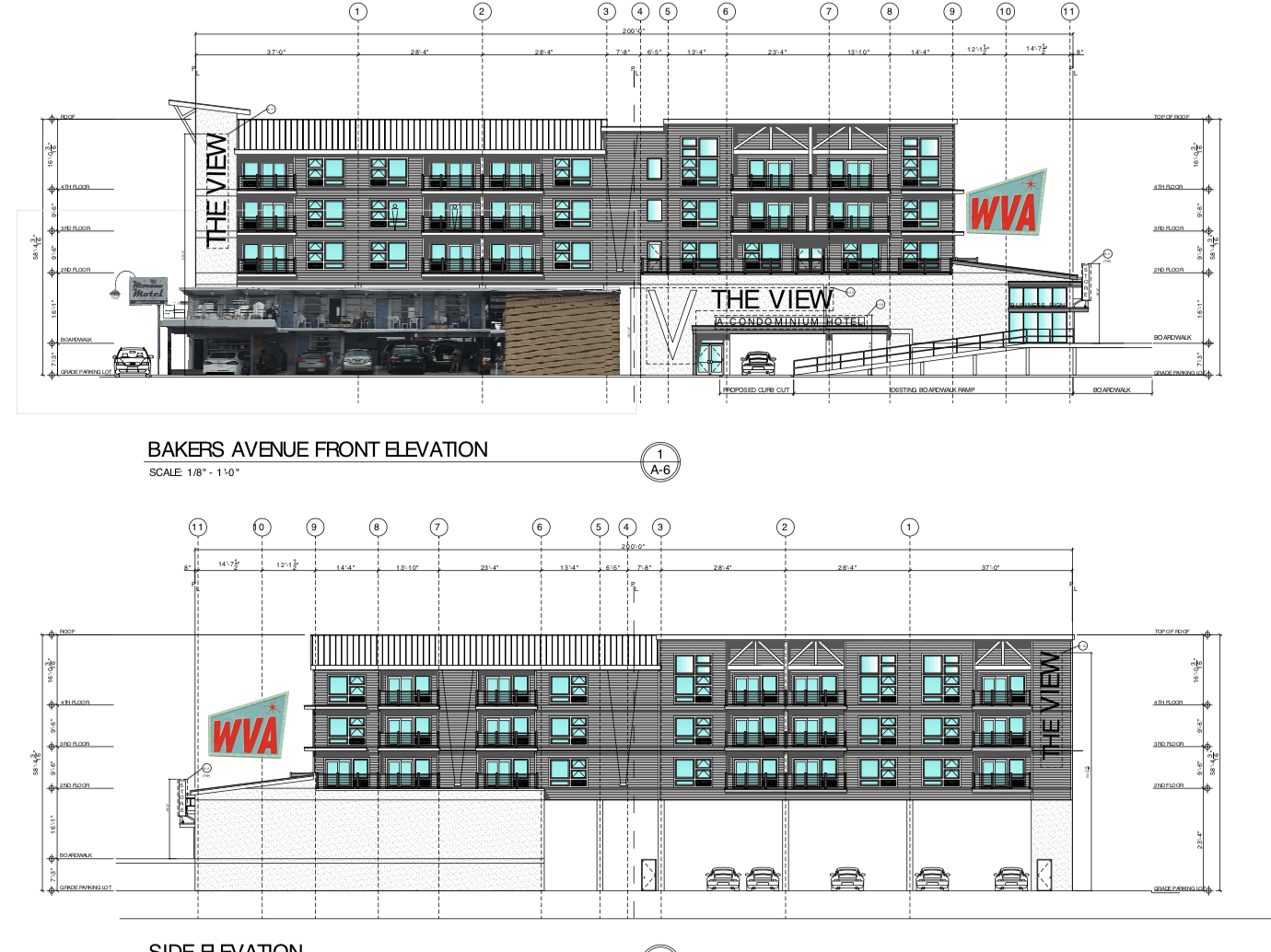 This project will be discusses at the next Meeting-Planning/Zoning Board Meeting on Monday November 2nd at 6pm.
Check out these other Wildwood articles and videos.