TBT – The Great White Being Built
How awesome is this.

Ken Denton

shared photos of how our Great White Roller coaster was built.
Here's a little history on the Great White
Morey's Piers The Great White is a sit-down wooden/steel rollercoaster. It was built in 1996 by the now defunct Custom Coasters International.
It has a top height of 110′ with speeds up to 50 mph. The two trains were manufactured by
the

Philadelphia Toboggan Company.

Riders are arranged 2 across in 2 rows for a total of 24 riders per train.
A few years back The ride has been re-tracked by

Martin & Vleminckx a few years back.
Anyways, enough of me holding you back from these awesome photos! Check them out below!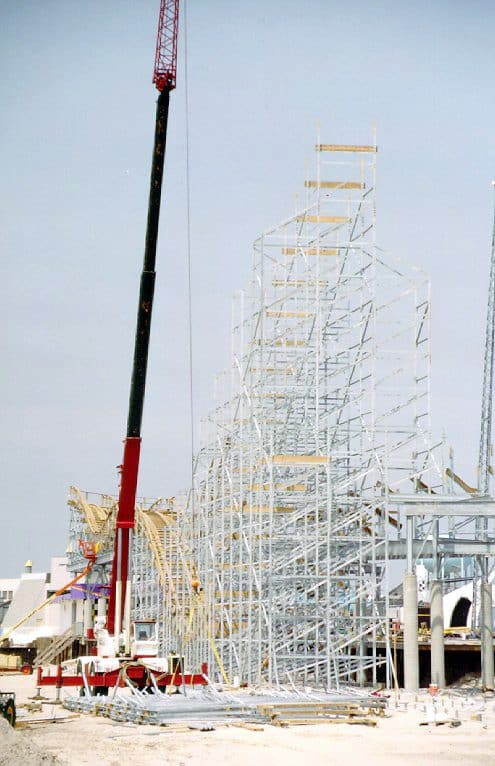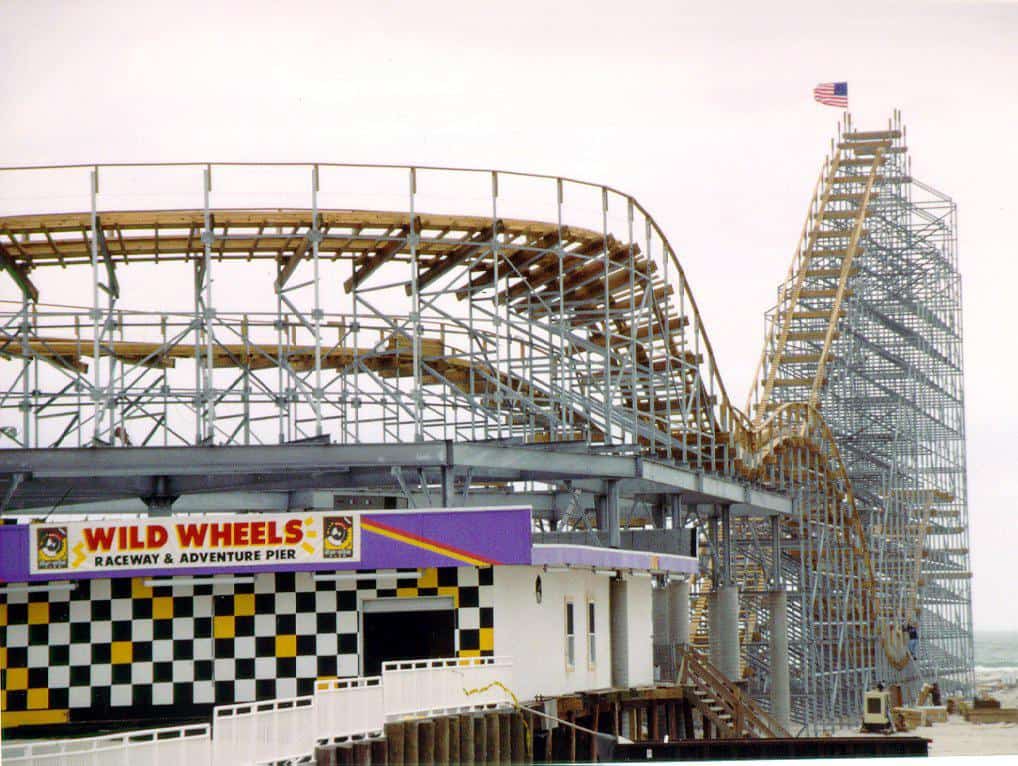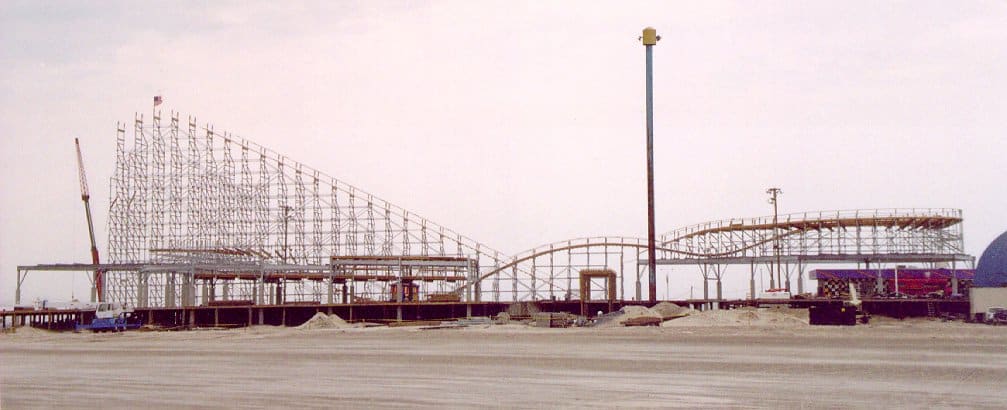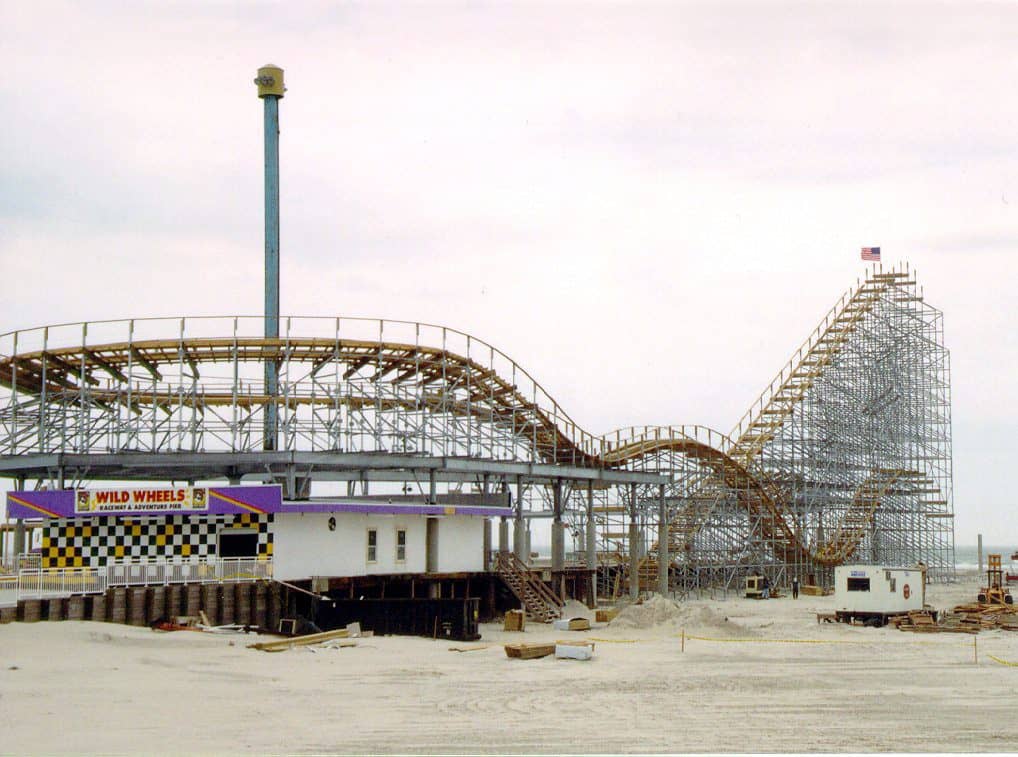 Check out these other Wildwood Videos and Articles