Vessel 'Bear' Ran Aground
To start things off, this isn't in Wildwood or Cape May County but it was so unusual to see we had to share.
In Berkeley Township, New Jersey, which is roughly 70 miles North of the Wildwoods, the fishing vessel "Bear" ran aground.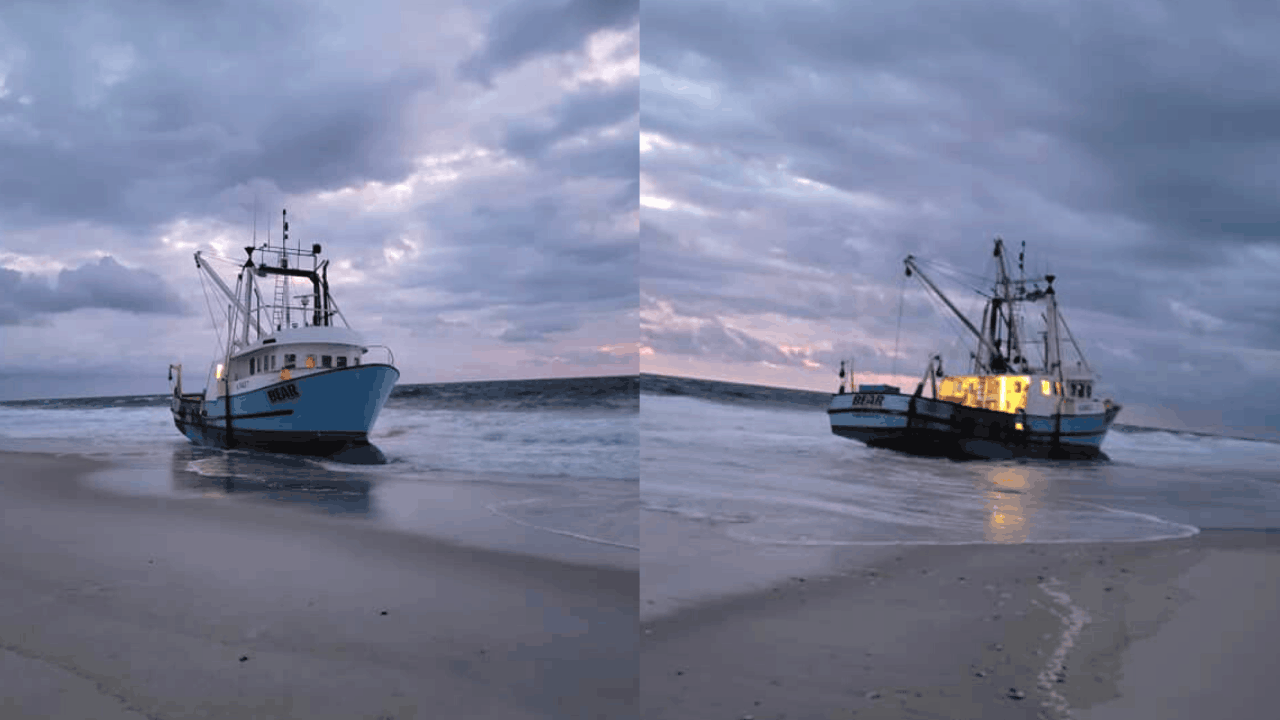 It was near 10 PM on October 8th when eyewitnesses saw the vessel, seemly without power, drift on to Island Beach State Park in Area 23.
There were three persons aboard and no injuries were reported.
According to the Boat Database, the ship's home port is in Barnegat Light, NJ, which is only a few miles up the coast.
That section of the beach was closed off as they waited for high tide to move the vessel back out to sea.
You can check out a video of the vessel sitting on the beach below.
Stay tuned for update on this story.
Check out these other Wildwood Videos and articles.