Wildwood Crest Motel To Sell Condo Units
There is another motel in the Wildwoods that is getting ready to convert from a motel to a condotel.
The Cape Cod Inn is known for its charming atmosphere and picturesque location. Located at 6109 Atlantic Ave in Wildwood Crest, this motel has been sitting vacant for the past year.
The inn, which is a beloved landmark in the community, had long been cherished by both locals and tourists alike for its timeless appeal. Its quaint architecture and idyllic setting made it a popular destination for visitors seeking a quintessential Cape Cod experience.
Also see: Steve's Prince of Steaks Is Coming to the Wildwoods
Many had fond memories of their stays at the inn, and it held a special place in the hearts of those who had frequented it over the years.
It was back in May 2021 that that building sold for over $3.6 Million. Many thought that the building would continue to operate as a motel but it was announced by the end of 2021 that the building would be going condo.
The good news is that this historic motel, which was built in the 1970s, will keep its original historic design and by the looks of it, even its historic sign. the only major changes outside are the color scheme which is now blue and white. All the units inside have been fully renovated.
While construction started right away to convert the building into condo units, the supply chain issue brought on by the pandemic caused the project to lang along.
This is why during the summer of 2022, the building sat empty as crews tried to move on with the project.
Those looking to purchase a unit in the building are in luck because this weekend, April 15th, there will be an open house.
Ran by our friend Colleen Wilson Sowers, the open house starts at 11am. There is no list of how many units are up for sale but they are a bit of 1 and 2-bedroom units.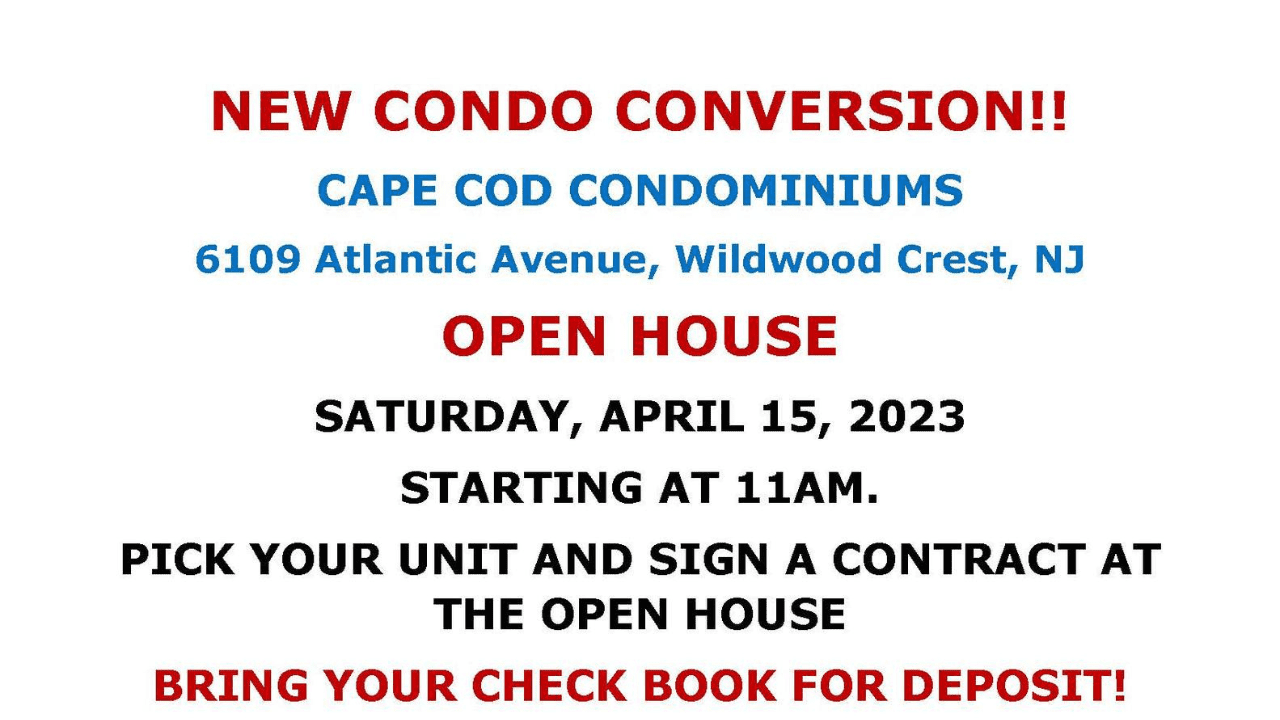 It is suggested that you bring your checkbook for a deposit.
In North Wildwood, the Harbor Light motel (now condo) had all of their 40+ units sold by the end of the open house so be sure to make your decision
As the former inn embarks on this new chapter as condominiums it serves as a reminder of the dynamic nature of the hospitality industry and the importance of finding a balance between preservation and progress in the ever-changing world of real estate and tourism.