I-95 Bridge Collapse Update
I-95, a major highway in Northeast Philadelphia, remains completely shut down in both directions following a devastating incident where a truck fire resulted in the collapse of a bridge.
The magnitude of the damage has led officials to predict a prolonged period of closure for the affected area, urging motorists to find alternative routes to avoid congestion and delays.
Precise details regarding the incident are still scarce, and it is unclear at this time whether there were any serious injuries resulting from the bridge collapse.
Authorities responded to the fire around 6:30 a.m. on Sunday and managed to bring it under control by 7:30 a.m. However, the structural damage caused by the intense heat and subsequent collapse has led to the extended closure of I-95.
Also See: Wildwood Crest Rejects ICONA Resorts' Application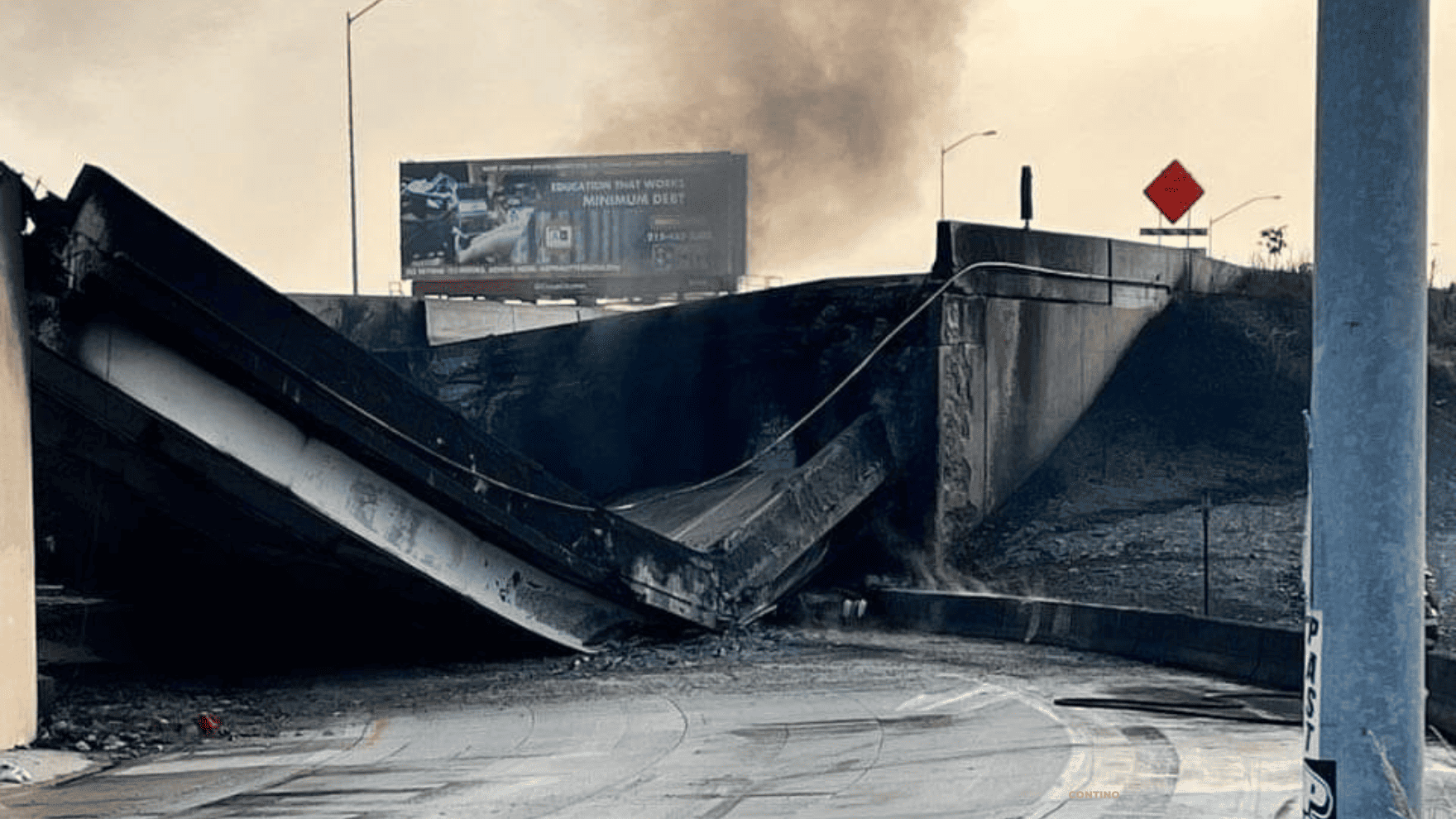 In response to the closure, PennDot has provided a recommended detour for drivers to navigate around the affected area. This information is being displayed on message boards within the region as well as in neighboring states to the north and south of Philadelphia.
For those heading northbound, the suggested detour involves taking I-676 West to I-76 West, followed by Exit 304B for U.S. 1/Roosevelt Boulevard north. Finally, motorists are advised to proceed to the Woodhaven Road/Route 63 exit and head east, which will eventually lead them to I-95 north of the collapsed section.
For southbound travelers, the recommended detour entails taking Exit I-95 onto state Route 63/Woodhaven and continuing south on U.S. 1/Roosevelt Blvd. Subsequently, they should proceed to I-76 East, merge onto I-676 East, and finally rejoin I-95 southbound.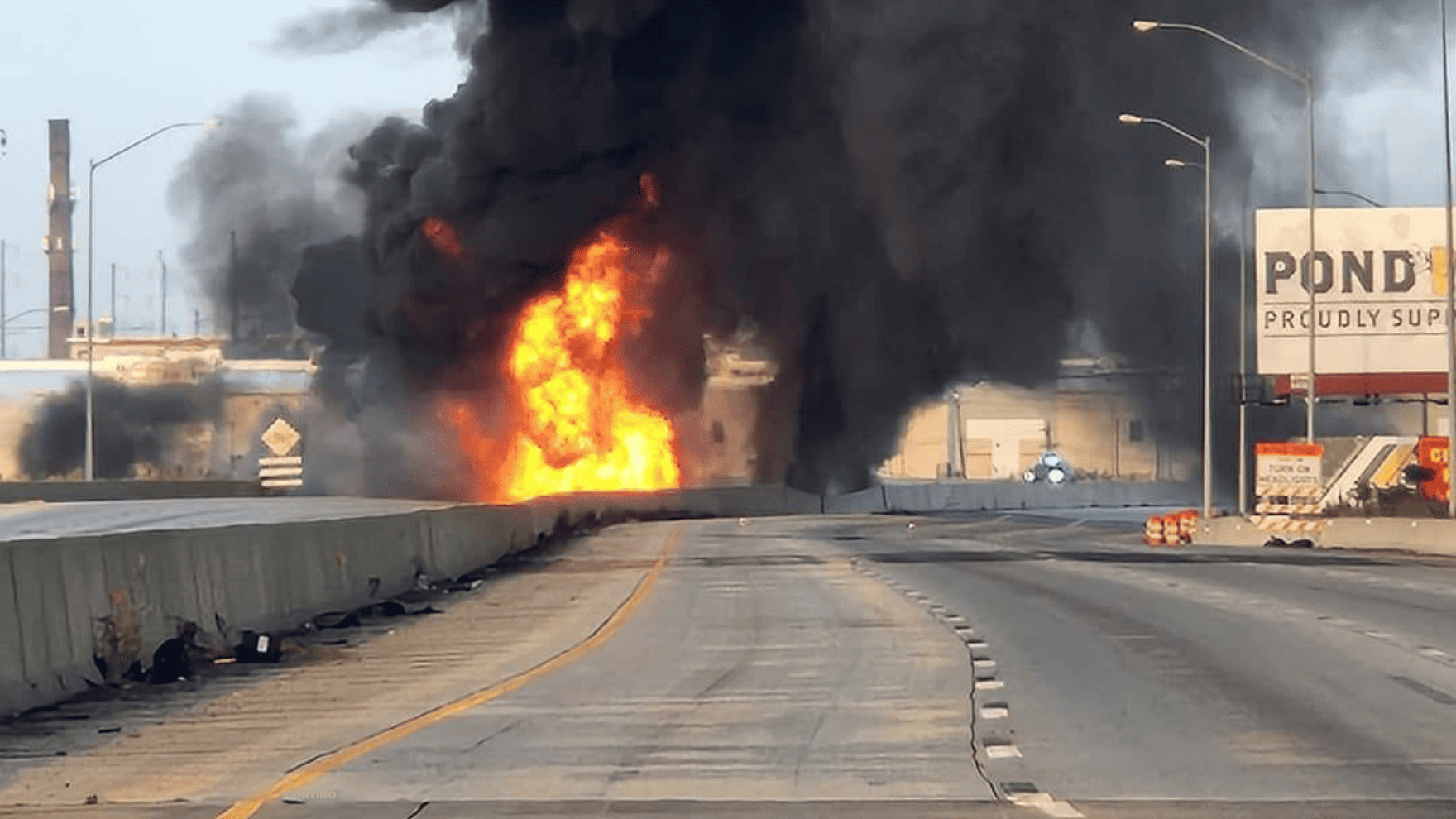 Engineers from Drexel University identified the girders supporting the collapsed I-95 bridge as being made of steel. This makes them more vulnerable to heat compared to girders made from steel-reinforced concrete.
Steel typically begins to lose strength at around 750 degrees Fahrenheit, with a 20% reduction in strength occurring at that temperature and half of its strength diminished at 1,000 degrees Fahrenheit. The intensity of the tanker fire on Sunday morning likely surpassed these thresholds, resulting in the failure of the steel girders.
Also See: Grocery Outlet Is Coming to Rio Grande
It is important to note that the use of steel girders in the bridge's design does not necessarily indicate a flaw in the structure. Given the constraints of the tight space, steel girders were likely the appropriate choice.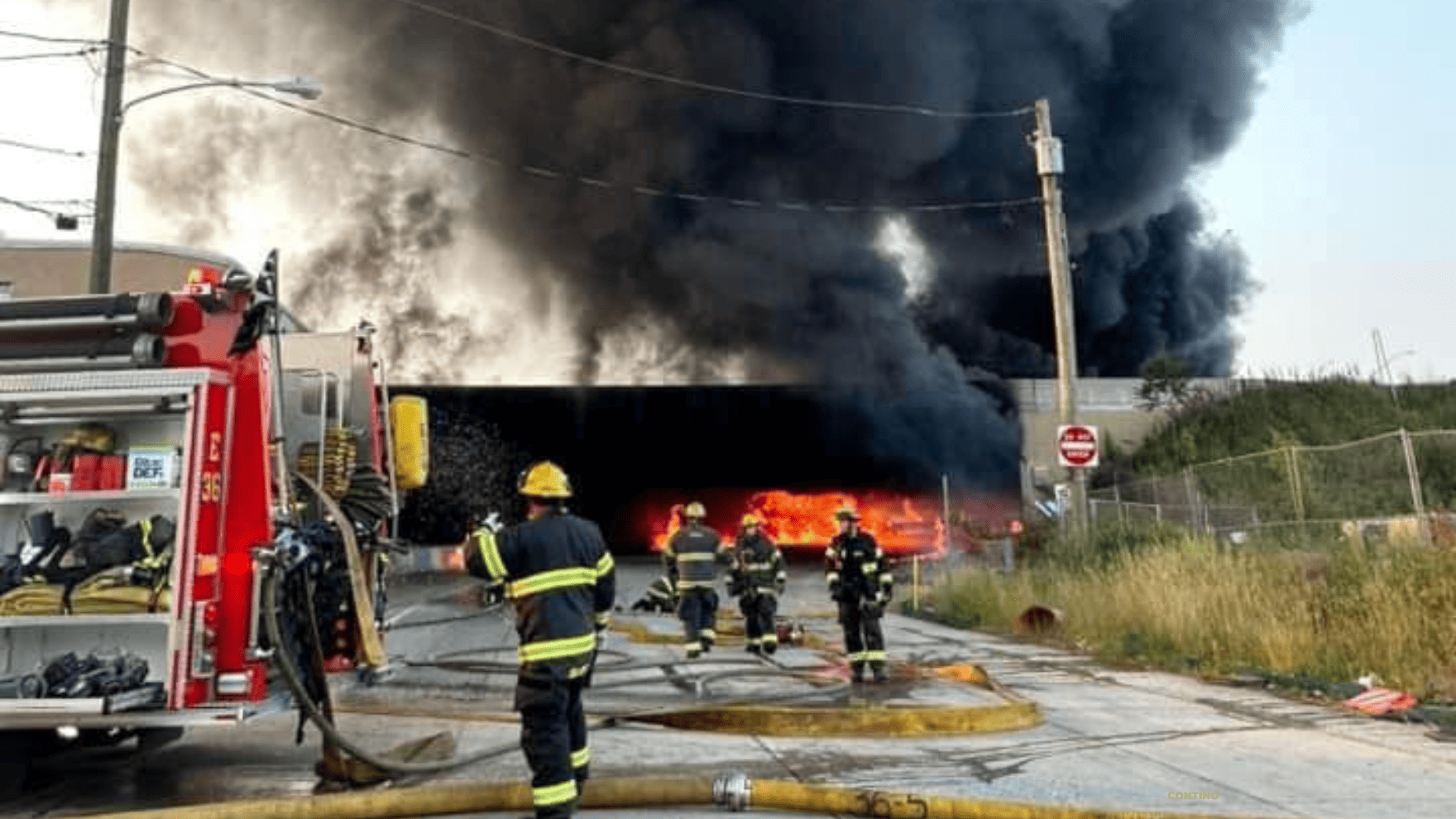 Outdoor structures like bridges are not typically expected to experience fires. In contrast, concrete is commonly employed in buildings to surround steel supports as a means of fireproofing, although it is not without vulnerabilities.
During a brief morning briefing, officials strongly advised drivers to avoid the closed section of I-95 in Northeast Philadelphia. The closure spans approximately seven miles, extending from Allegheny and Castor Avenues (Exit 25) to Academy Road and Linden Avenue (Exit 32).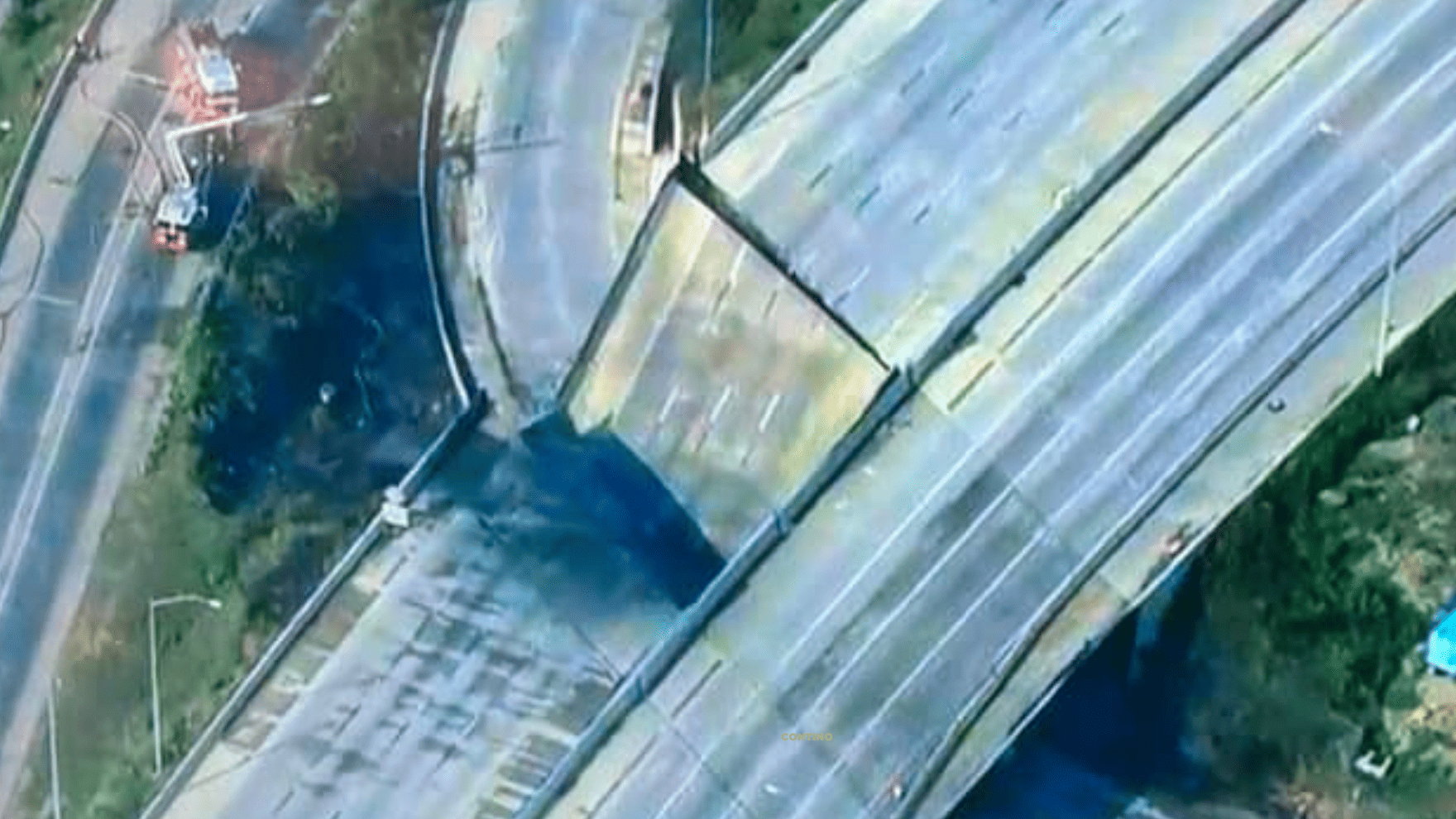 Furthermore, authorities cautioned that nearby streets close to the bridge are also inaccessible due to ongoing police and fire response efforts.
Dominick Mireles, the director of the city's Office of Emergency Management, acknowledged the substantial challenges ahead. Mireles stated that the repair process for the roadway could potentially take weeks to complete, suggesting that the immediate day would be arduous for all involved.
The removal of debris necessitates the deployment of heavy construction equipment, further complicating the situation.
[Photos uploaded to Facebook via Joe Dee]