Moving A Historic House To Cape May
This is an interesting article that we had to share.
In Avalon there sits an old Victorian house that was built in 1895. The house, which is built in an Queen Anne-style, was one of the very last remaining Victorian houses on the island.
Chris Dean, whose family owned the house from 1955 to 1996, saw that the bank owned property was up for sale and put together a plea with the city to save it. Unfortunately the city didn't have the funds to do so.
The Dean's sold the house in 1996 and due to the 2008 market crash the family who owned it lost it to the bank. In 2017 the house went to bank auction and was sold to developer, Jerry Raffa. Raffa wanted to rip down the house and replace it with a two story home.
Also see: Cape May LifeGuard Stand Struck By Lightning
Another one of Dean's family members, Adrienne Scharnikow, saw the opportunity to help save the home. Raffa and Scharnikow came to the agreement that he would sell her the home for $1 as long as she can get the home moved before he broke ground on the two story home. This was a good deal for both as it would save Raffa the demolition costs and would save the Dean's house.
To move the house would take careful planning. The first step would be to dismantle the house in a few pieces, then hauling it away to a storage facility. The next step would be to find land in Cape May to rebuild the house.
S.J. Hauck, who are exports in moving houses, took two weeks to break apart the house until the pieces were small enough to be lifted by crane onto flatbeds.
Also See: Hurricane Sandy Blows Jersey Real Estate Sign To France
The tower and third floor were removed, the second floor was gutted and first floor was moved

intact.
We have a video with all the photos in it (at the bottom of the page) but below you can see some of the house being taken apart.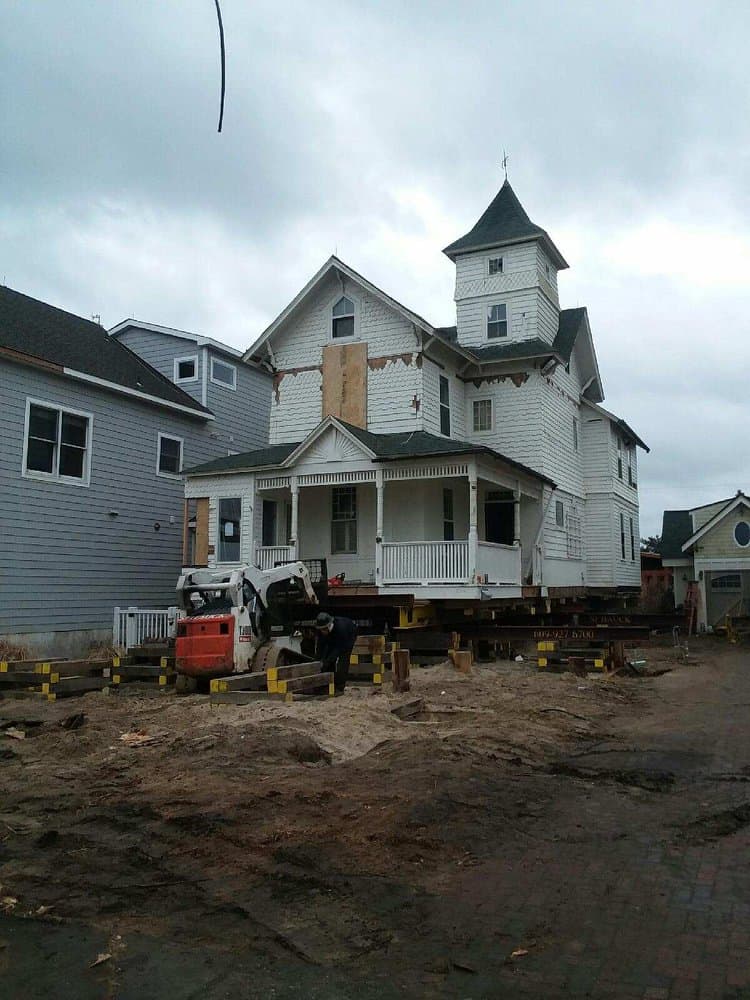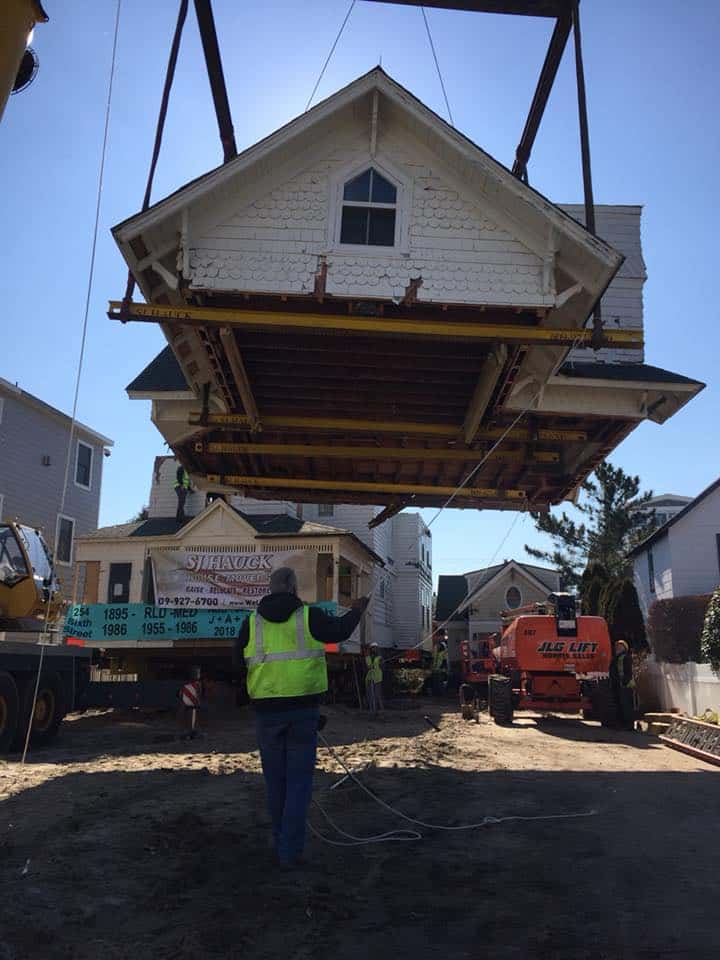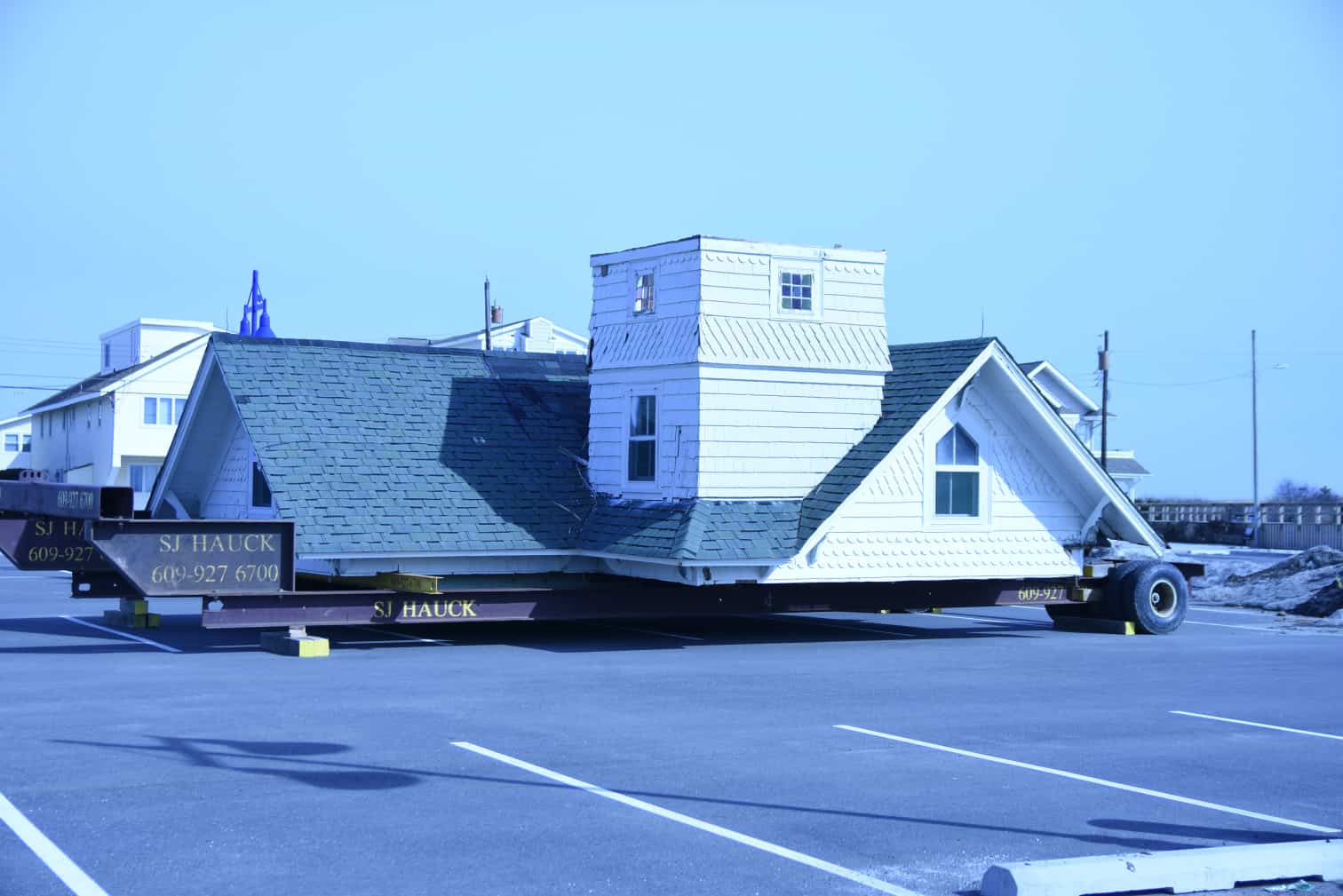 Now the house sits in storage with SJ Hauck. The hope is that it will only sit their for four months or until a new lot is chosen. Dean and Scharnikow hope to find a fitting lot in Cape May due to how well they preserve their Victorian houses.
The Avalon House has a Facebook Page. Check it out and give them a

LIKE

!
While your here, check out these other articles!