South Jersey's Ghost Ship
Lately we had tons of questions about Cape May's concrete ship. Those questions range from "why wasn't the ship moved" to "how much of the ship is still around under the sand." In asking these questions someone asked me about South Jersey's ghost ship. Not knowing what she was referring to I dug around and came across something very cool.
Cape May's concrete ship isn't the only beached ship wreak in South Jersey.
Before we dive into this, some people may not know much about Cape May's concrete ship so below I listed some articles.
Now let's dive into this!
Just a 45 minute drive from Cape May, there sits an old town called Heislerville New Jersey. This is a small town with a population of four hundred and fifty-one (451). It's one of the few towns in New Jersey that has no shops or businesses.
Also See: Cape May-Lewes' Ferry To Be Sunk 
Heislerville has a bit of history to it as it currently has the second oldest lighthouse in New Jersey, the East Point Lighthouse, or the East Point Light for short.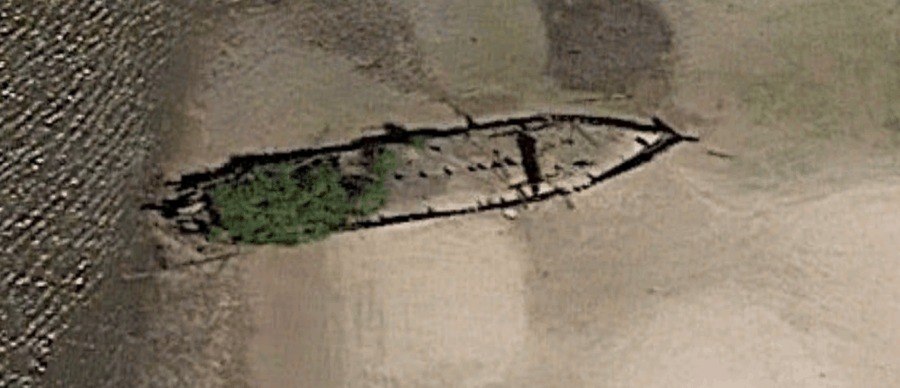 If you were to climb to the top of the East Point Lighthouse at low tide you would notice something sticking out of the water line about 500 yards away. This is South Jersey's ghost ship.
Standing around hundred and ten (110) feet long, not too much is known about this wooden vessel. We were lucky enough to ask around and this is what we came up with.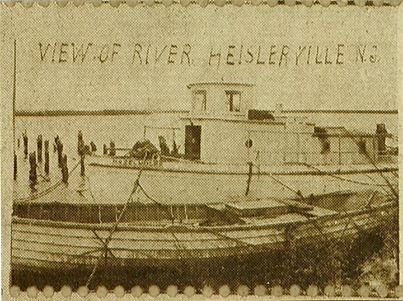 In the 1920 a boat named Hazel Moore was built in one of New Jersey's shipyards (unknown which one) and was used for fishing. It isn't too certain how long she stayed a fishing vessel but according to areal photos she appeared between 1940 to 1954.
Told to us by locals, the ship was originally in tow to become a restaurant when it ran around where it currently sits today.
This picture shows what the ship looked like after it had been beached for about five (5) years.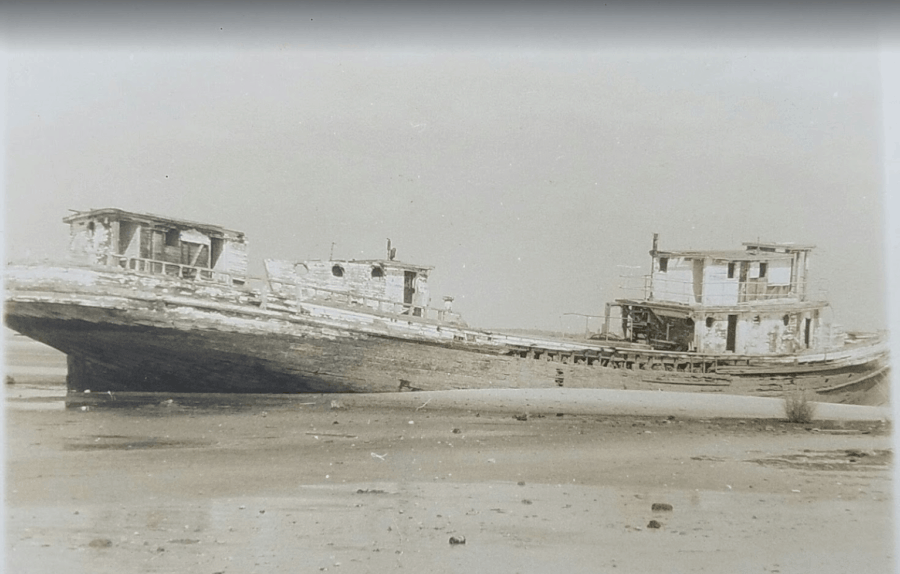 The last photo shows what it looked like about a year ago

There she has sit ever since. 
I do have to tell you that the ship is technically on private property so don't try to take a visit.
We hope to have new photos and maybe even a drone video sometime in the following weeks.
Thank you for reading South Jersey's Ghost Ship.
Before you go, check out these other articles!