Two Motels Sold in the Wildwoods
With Memorial Day weekend right around the corner, most motels and businesses are working hard to get things in order. It's not usually the time of year when motels change ownership, until now.
For the past few weeks, we have seen an uptick in motels on the island go up for sale or sold.
Just last week we saw 5200 Ocean Ave sold, aka the Windward Motel. This week we are seeing not just one sold but two.
According to public records, two motels, not related to each other, sold for record numbers.
In Wildwood, 7011 Atlantic Ave, also known as Diamond Crest Motel, was sold to Dartmouth Group 3 LLC for $6,995,000.
Also See: New Pickle Place Coming to the Jersey Shore
This oceanfront hotel was built in 1968 and has 47 rooms. An advertisement from 1970 described the rooms as having "wall-to-wall carpeting, private ceramic tile bath with tub and shower, air-conditioning, color T.V. Hi-Fi music, and soundproofing."
For historical context, the color of the carpet in the rooms was green.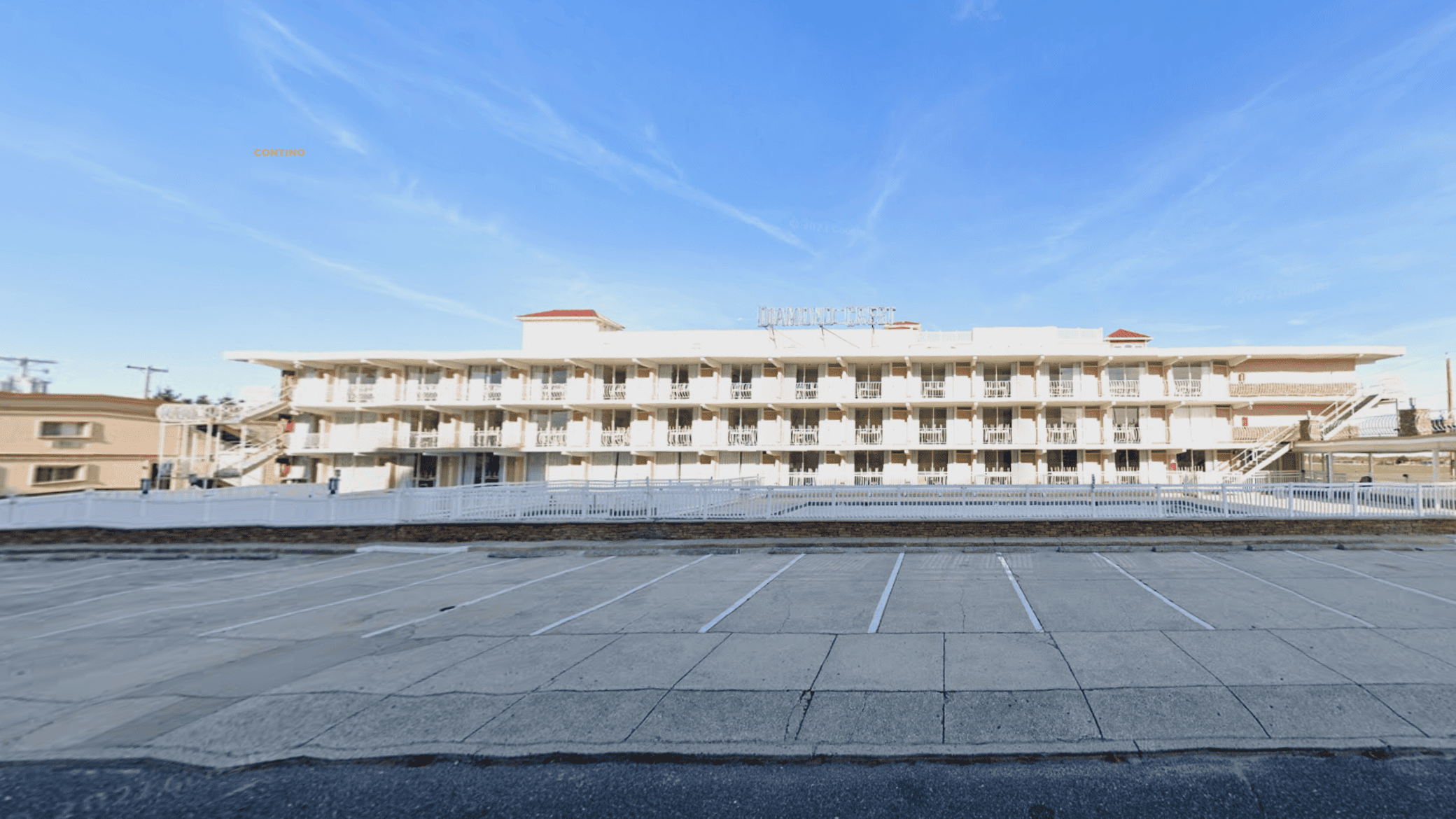 There is no information online on what is happening to this motel but the Wildwood Video Archive did some digging.
Dartmouth Group 3 LLC is the third of its kind and is linked to two other motels on the island and all link back to the same owner.
Dartmouth Group LLC (1) is the owner of 6109 Atlantic Ave in Wildwood Crest commonly known as The Cape Cod Inn.
The LLC purchased the motel several years back and converted the motel into a condotel.
Those units were all sold off the second and third week of April. (See The Advertisement)
The WVA tried calling the Diamond Crest Motel but the number went to voicemail and the mailbox was full.
At this time, their website still shows 2022 summer prices and there is no word on what will become of Diamond Crest Motel.
Dartmouth Group 2 LLC linked back to 510 E 13th Ave in North Wildwood (American Inn Motel), which they purchased back in 2022 and have been operating it as a motel ever since.
Now on to the second Motel sold in the Wildwoods (Are you still with me?)
Also See: New Wildwood Restaurant – Venezia
According to public records, 416 East Miami Ave in Wildwood Crest was sold to 416 E Miami Ave LLC for $5,600,000.
This is the address to the Coliseum Ocean Resort which first opened in 1957.
416 E Miami Ave LLC linked back to Harkins Hospitality. Not much is known about Harkins Hospitality but since they updated their website, we can see they have been hard at work getting the motel ready.
Coliseum Ocean Resort's website states that they are opening this year with Phase I Renovations completed and with Phase II Renovations starting in the fall.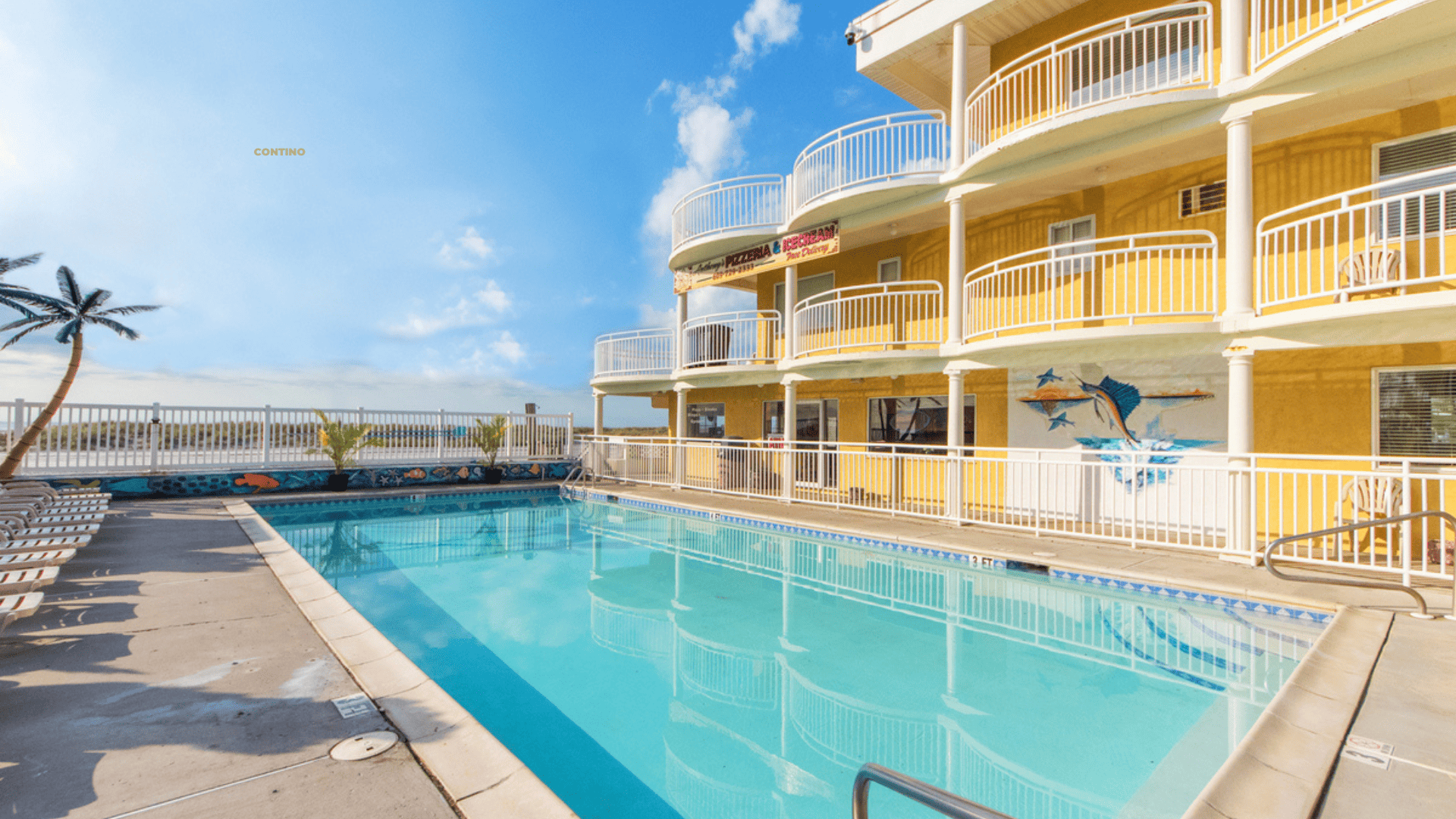 Phase I Renovations included Luxury vinyl plank flooring, New poolside WiFi enhancements, Spa quality shower heads, and a fresh coat of paint.
Phase II Renovations will include new furniture, new mattresses and bedding, updated kitchens & bathrooms, and In-Room WiFi.
The WVA wants to wish the new owners of both of the motels the best of luck this summer!
Rumor has it that another motel on the island will be selling in the next few weeks. Be sure to check back for more updates.